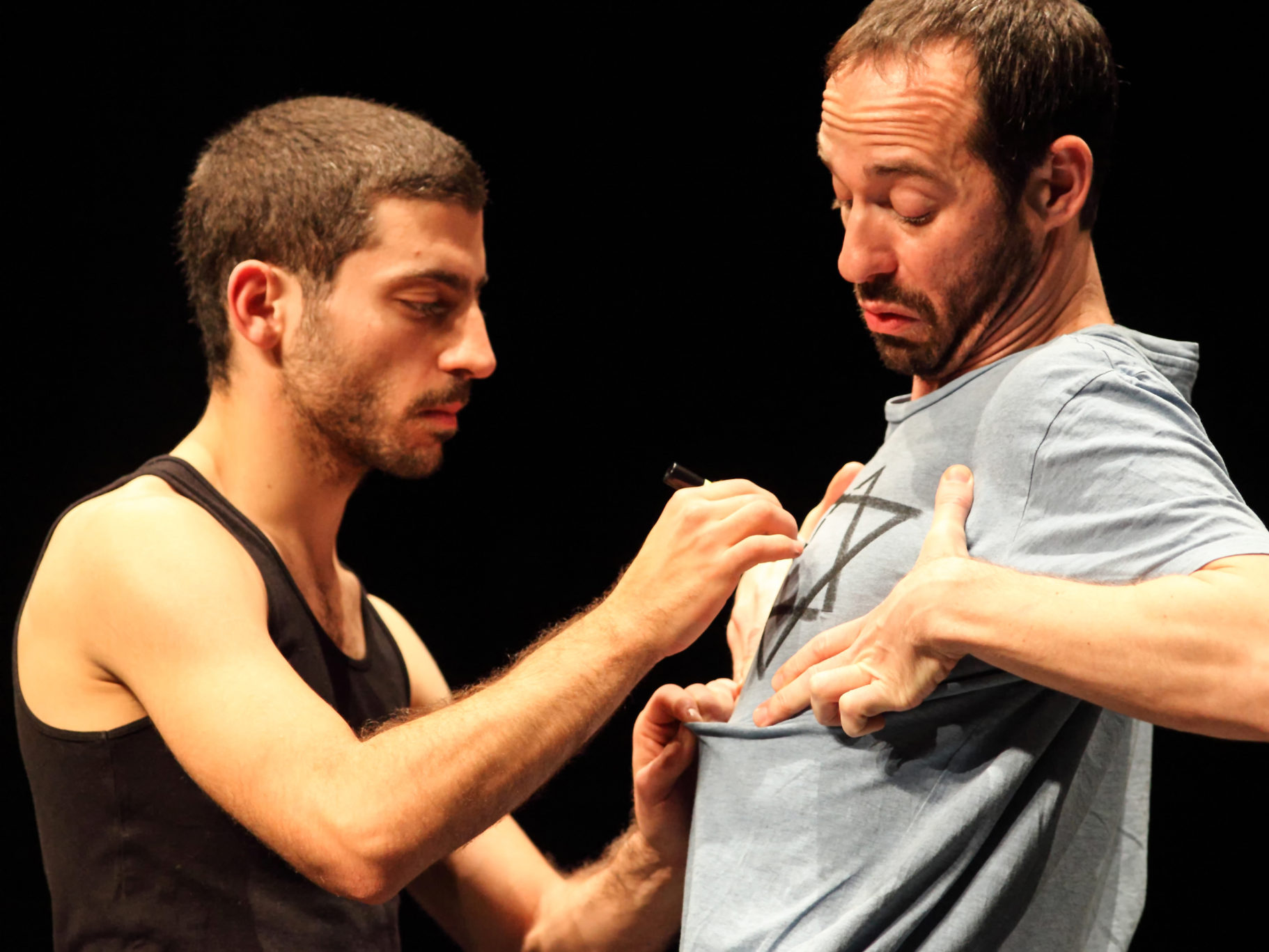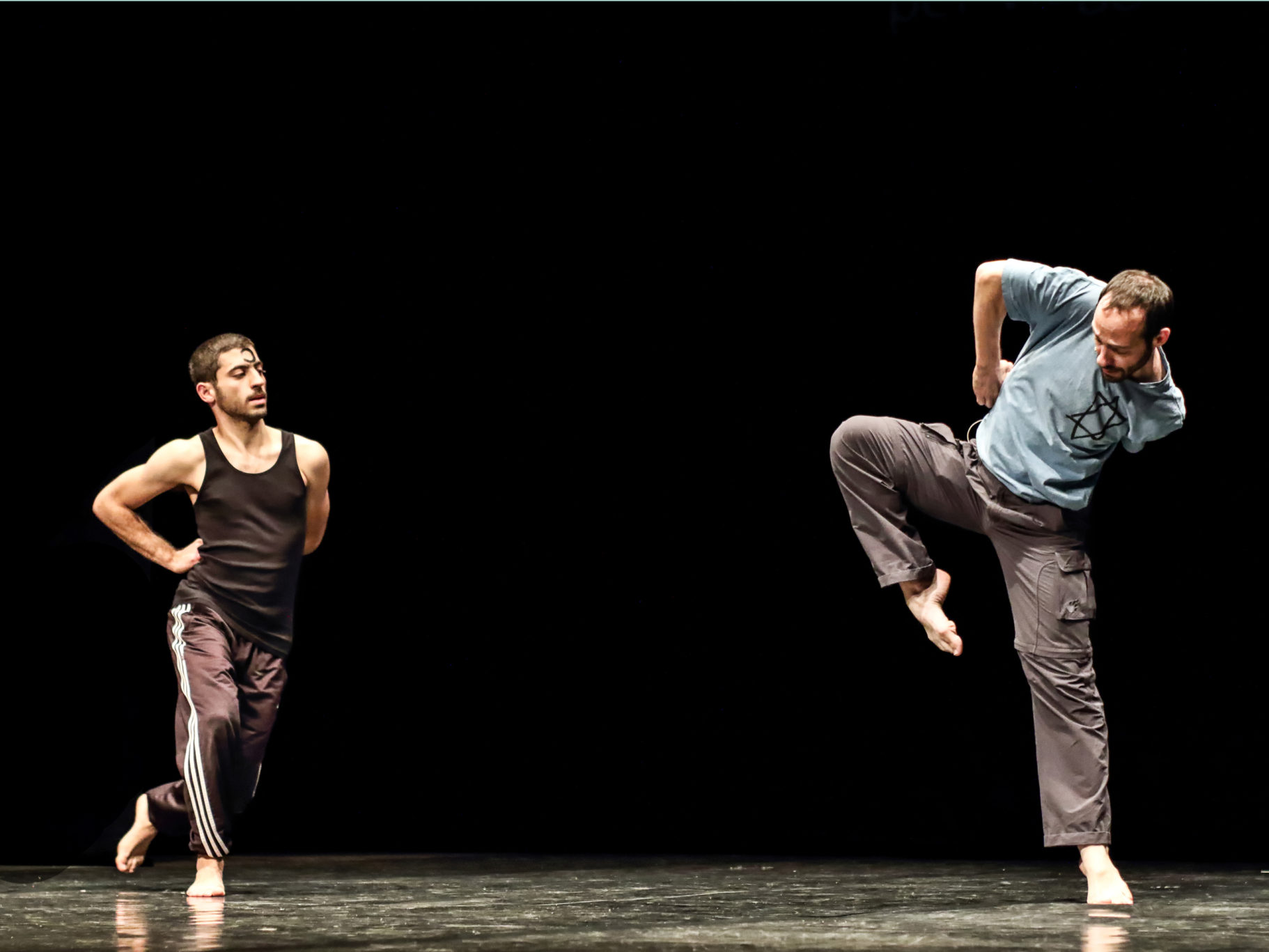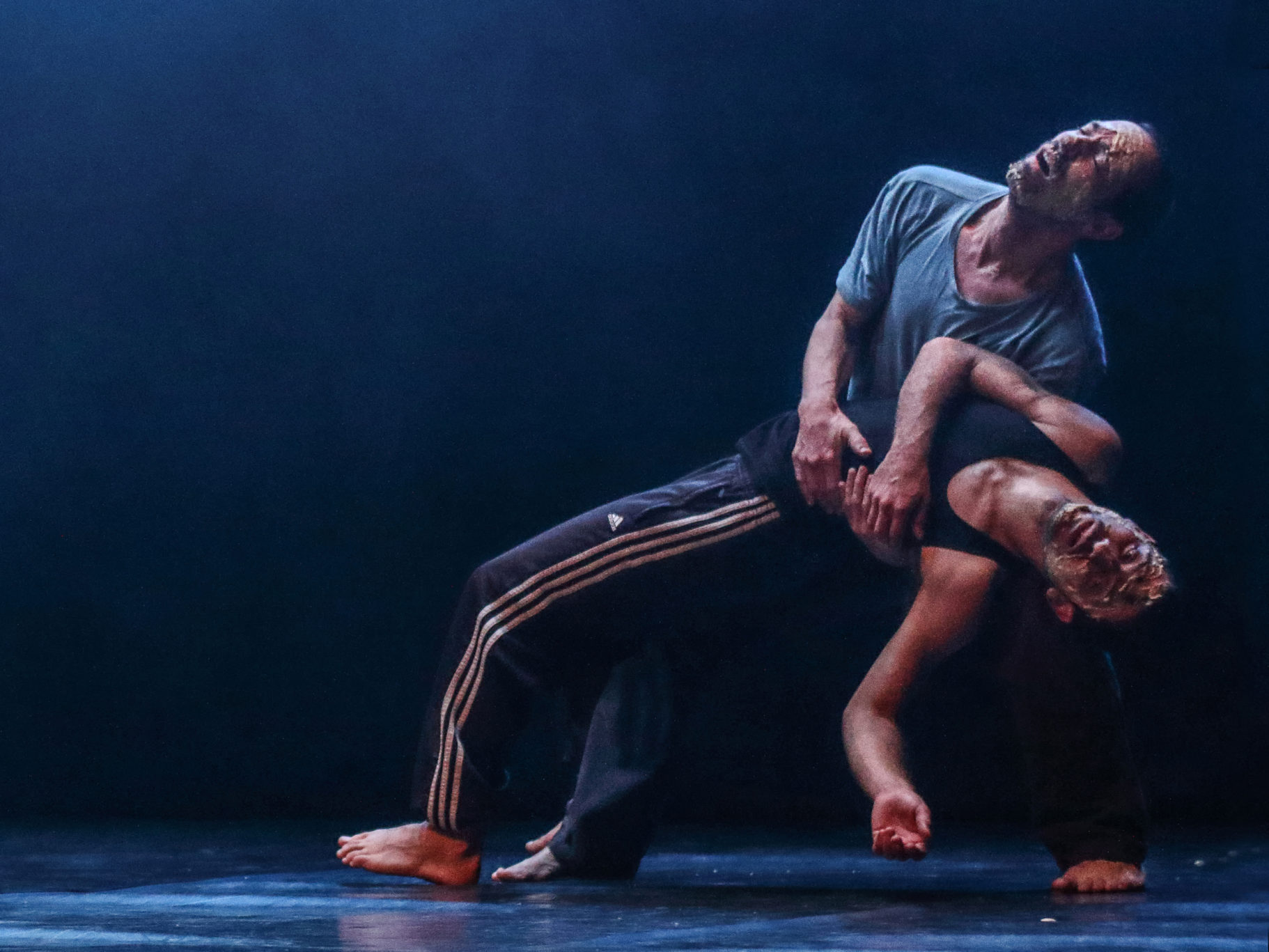 — SHOW POSTPONED —
Theatre La Seizième and the Dance Centre postpone the show We love Arabs initially scheduled on April 23, 24 and 25, 2020.
We are working on postponing this show, and we therefore encourage you to keep your tickets. We will keep you informed of the developments as soon as possible. If you would like to get a refund on your tickets, please contact us by email at ventes@seizieme.ca for further information.
---
We Love Arabs, tells the story of an Israeli choreographer, brimming with good intentions, who casts an Arab dancer – the only one he knows – for the premiere of a piece about peace and coexistence. The choreographer talks and talks, piling up clichés and banalities about culture, politics, and religion. The dancer is silent. Then they begin to dance: an improbable duet, sensual and potentially explosive…
Together they are beautiful, silly, brilliant: their remarkable encounter veers between total hilarity and searing emotion. An insightful and necessary piece about the beauty and complexity of relating to the Other.
"The humour of We love Arabs is masterful, and works at many levels: one does not need to understand contemporary dance, nor Middle Eastern politics to laugh, but there are treasures here for those who do." — The Conversation
"These major Israeli dancers turn their noses up at politics without losing any of their provocation." — The Oregonian
"Masterpiece. I have never before seen a dance work so full of life, provocative, political and hilarious. (…) It's the most exceptional choreographic adventure that I have seen in years." — The Jerusalem Post
Presented with The Dance Centre 
Production  Drôles de dames (France)
Text and choregraphy Hillel Kogan
Cast Hillel Kogan, with Adi Boutrous
Lighting design Amir Castro
Music Kazem Alsaher, Mozart
Artistic Advisors Inbal Yaacobi et Rotem Tashach
French translation Talia De Vries
Supported by the Israeli Ministry of Culture and the Israeli Lottery Arts Council