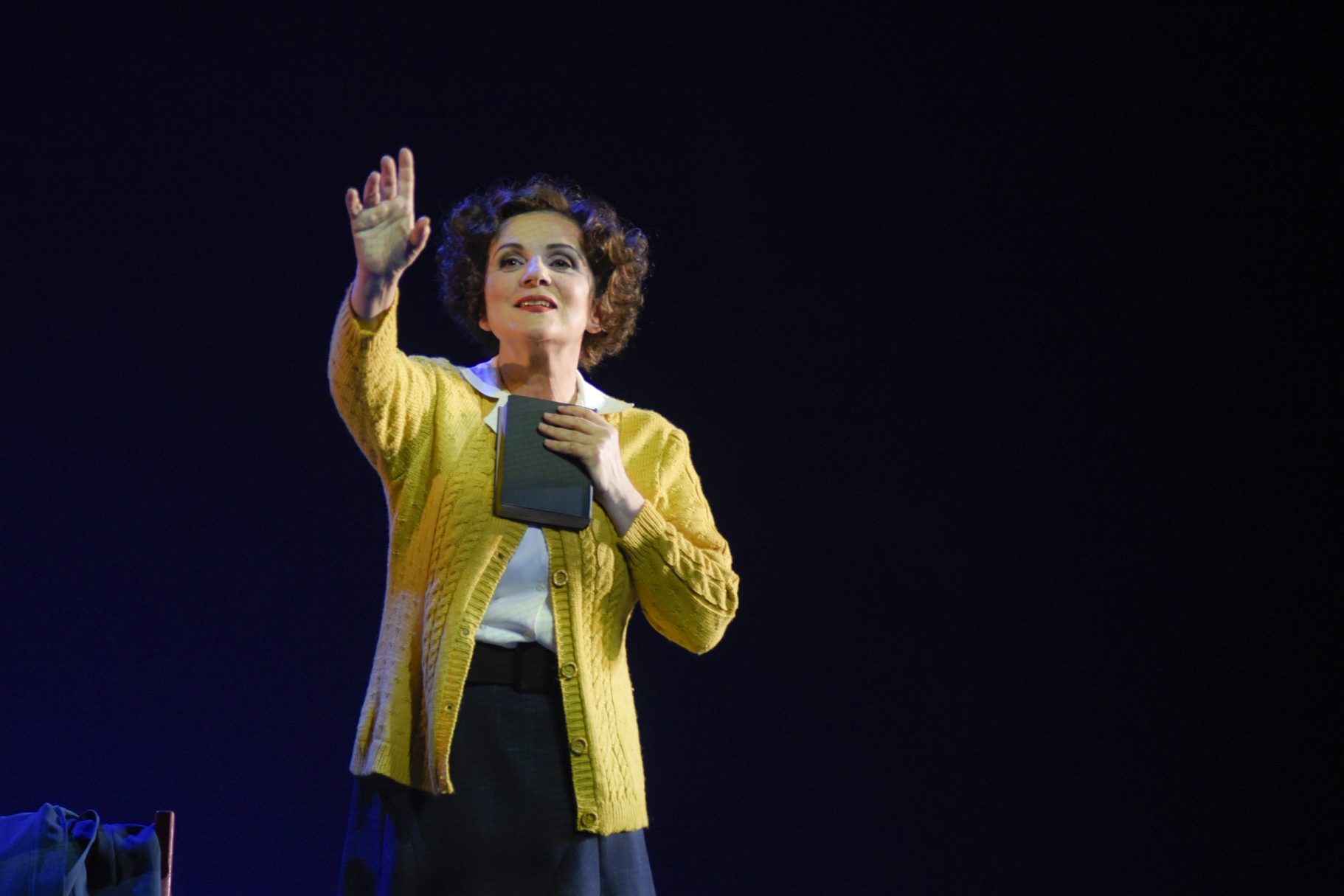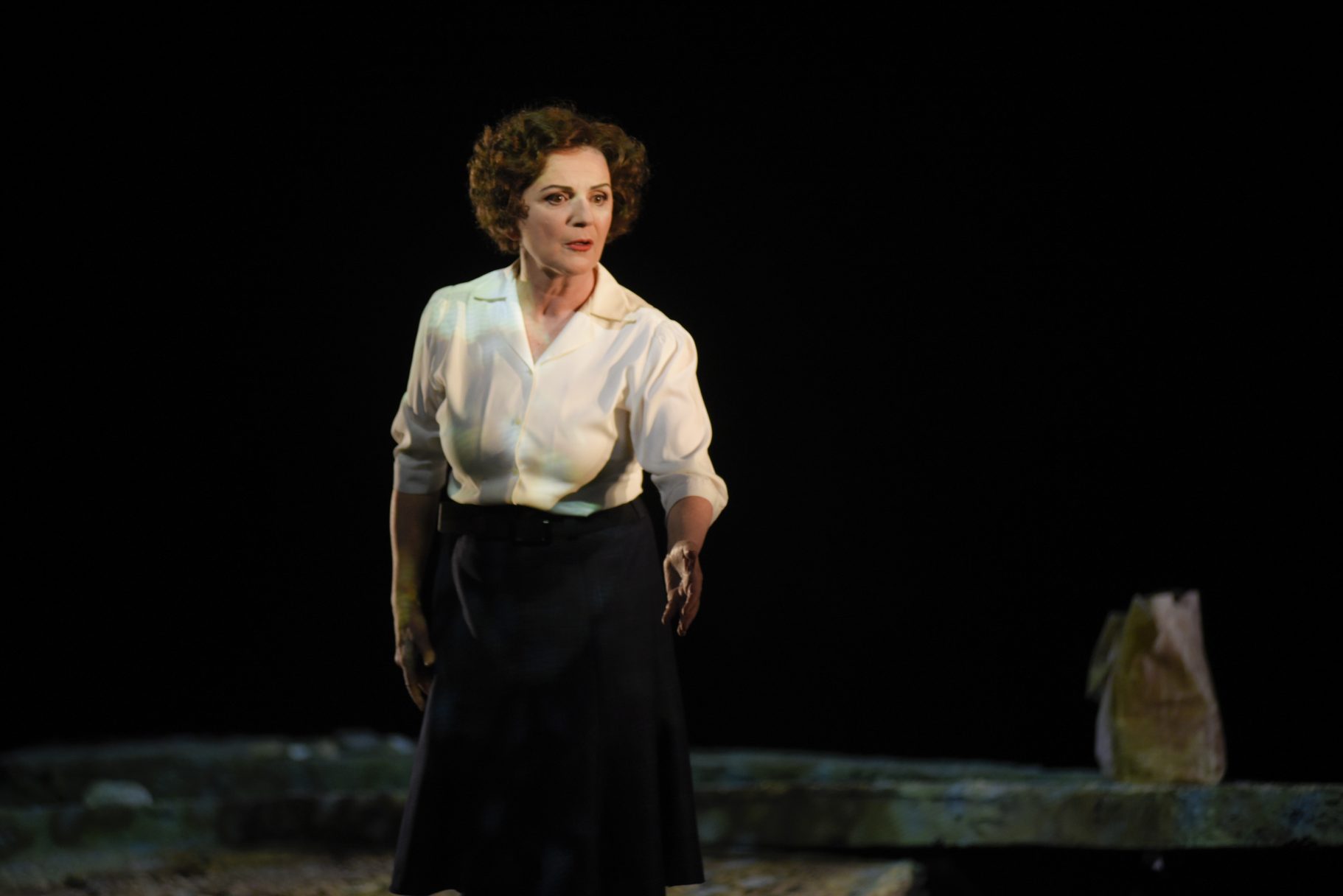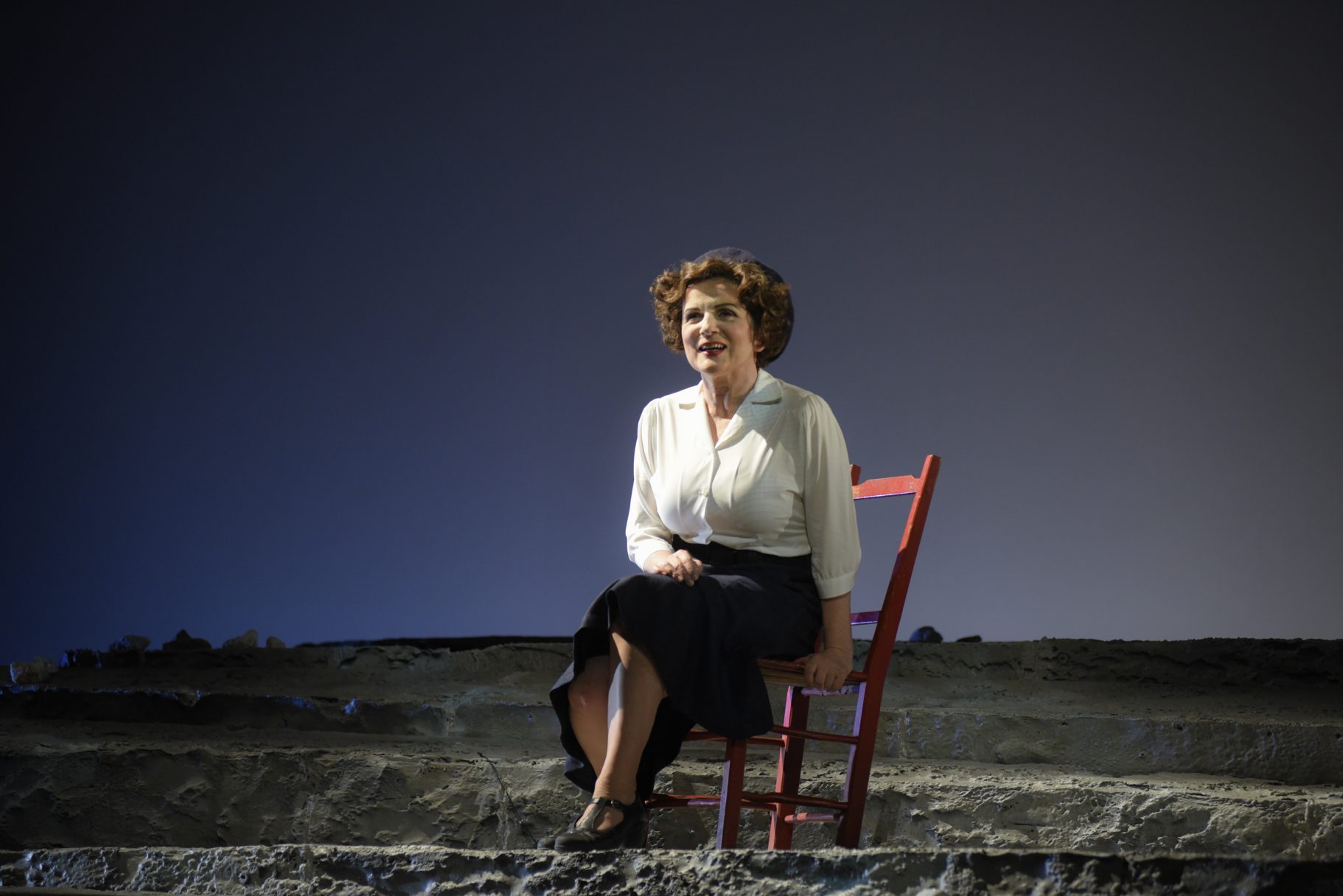 In order to follow public health restrictions, we have limited audience capacity to 50% for all shows. If the event is sold out, we advise you to choose another date or to call us at 604 736 2616 to be placed on a waitlist. We hope to see you all very soon!
---
The autobiography of novelist Gabrielle Roy has touched thousands of readers. From her childhood in Manitoba to her passion for the theatre, which sent her to Europe before settling in Montreal at the cusp of the Second World War, life throbs within these pages with irrepressible authenticity. Between blinding light and abject blackness, between the fullness of joy and the pain of emptiness, between paralyzing uncertainties and the kind of revelations that transform an entire destiny.
To fully appreciate these words of exceptional humanity, Marie-Thérèse Fortin and writer-director Olivier Kemeid have created a theatrical montage of the memoirs of the Franco-Canadian author. In a formidable and devastating performance, a great actress succeeds in bringing an exceptional writer back to life, making those who do not yet know her love her, and awaking the memories in those who've long admired her.
"A thing of beauty. By plunging "body and soul" into the adaptation of Gabrielle Roy's La Détresse et l'Enchantement, Marie-Thérèse Fortin delivers a tour-de-force performance (...)" — La Presse
"Marie-Thérèse Fortin gives her all to this paradox of a woman caught in a never-ending quest for freedom. On the banks of an unpredictable river, under a changing sky, she infuses her character with a poignant humanity. (...) Her performance alone is worth the trip." — Le Devoir
"Vital, completely original, and pulsing with extraordinary intellectual power, La Détresse et l'Enchantement leaves us with a strange mixture of happiness, peace, and hope (...) A stunning and essential solo." — Revue Séquences
"An appropriately tempered show, where through the writer's words, her warm and lively personality and penetrating vision of human existence find their way directly into our hearts. " — Revue JEU
Production Trois Tristes Tigres, created with le Théâtre du Trident and le Théâtre du Nouveau Monde
Text Gabrielle Roy
Dramaturgy and adaptation Marie-Thérèse Fortin and Olivier Kemeid
Director Olivier Kemeid
Performer Marie-Thérèse Fortin
Video Design Lionel Arnould
Set Design Véronique Bertrand
Lighting Étienne Boucher
Sound Stéphane Caron
Movement Estelle Clareton
Assistant Director Catherine La Frenière
Makeup Florence Cornet
Costumes Virginie Leclerc
Props Erica Schmitz
 
Tour Team 
Production Manager Catherine Comeau
Technical Director David Poisson
Lighting Vincent Sauvé
Video Pierre Laniel
Stage Manager and Tour Director Sandy Caron