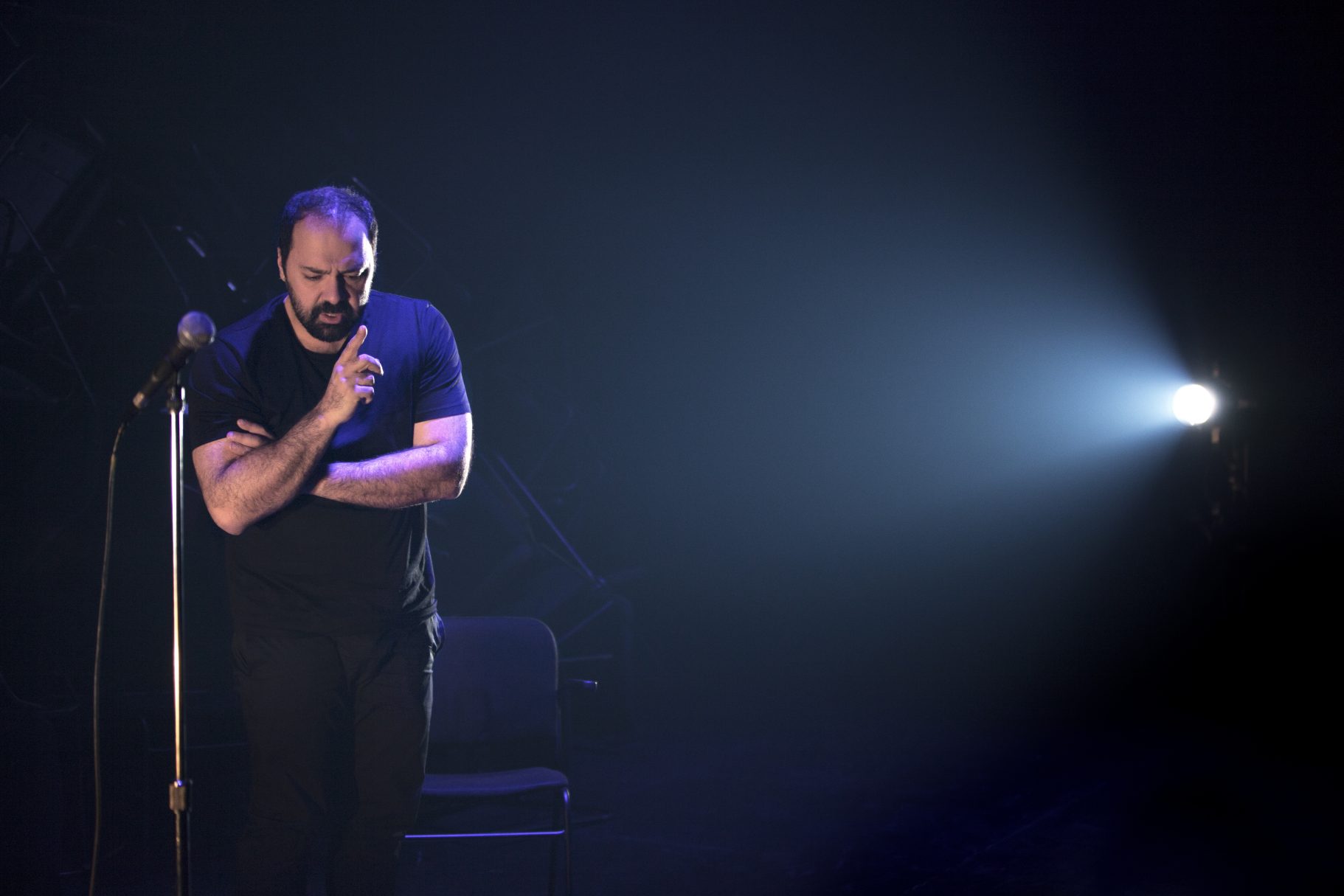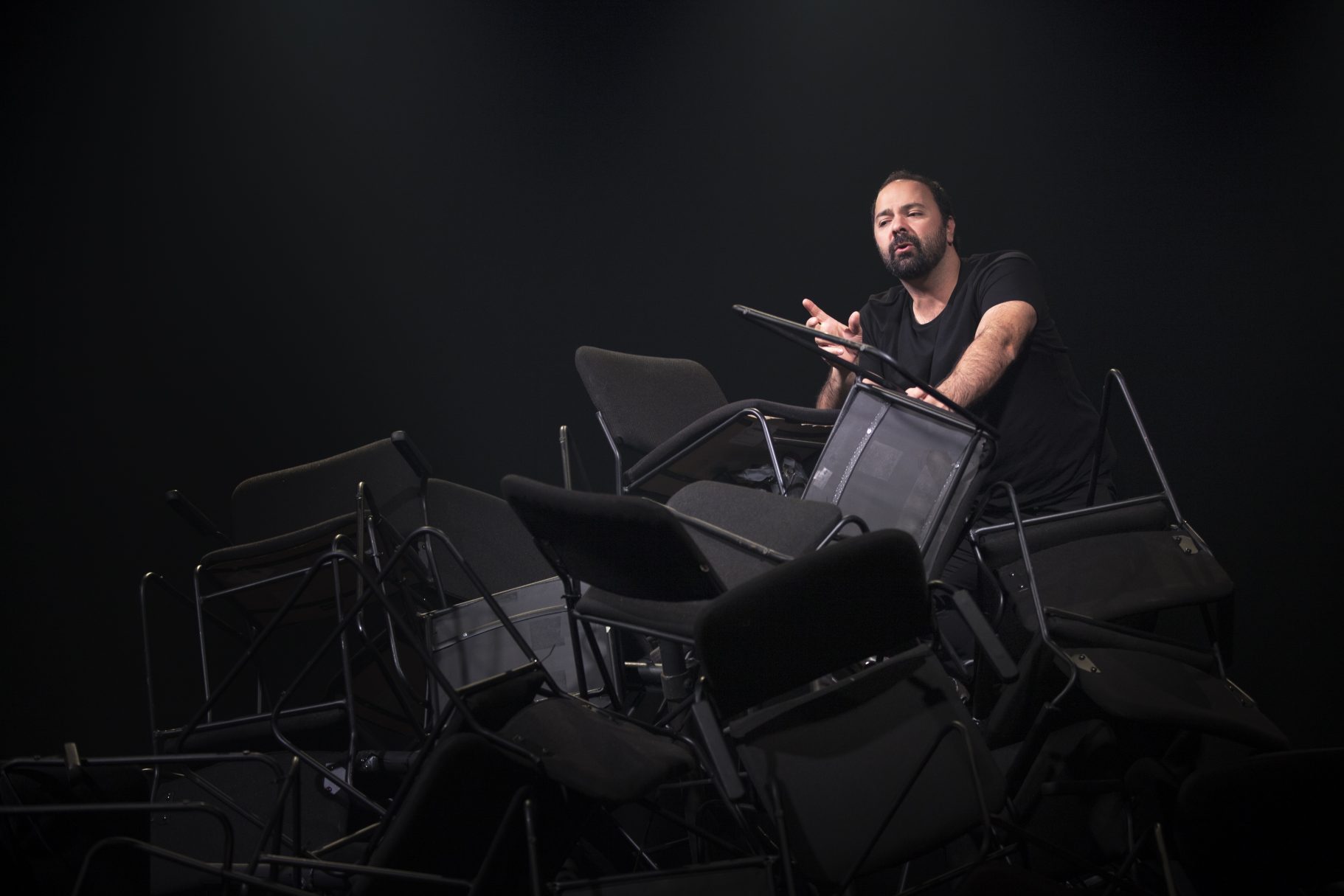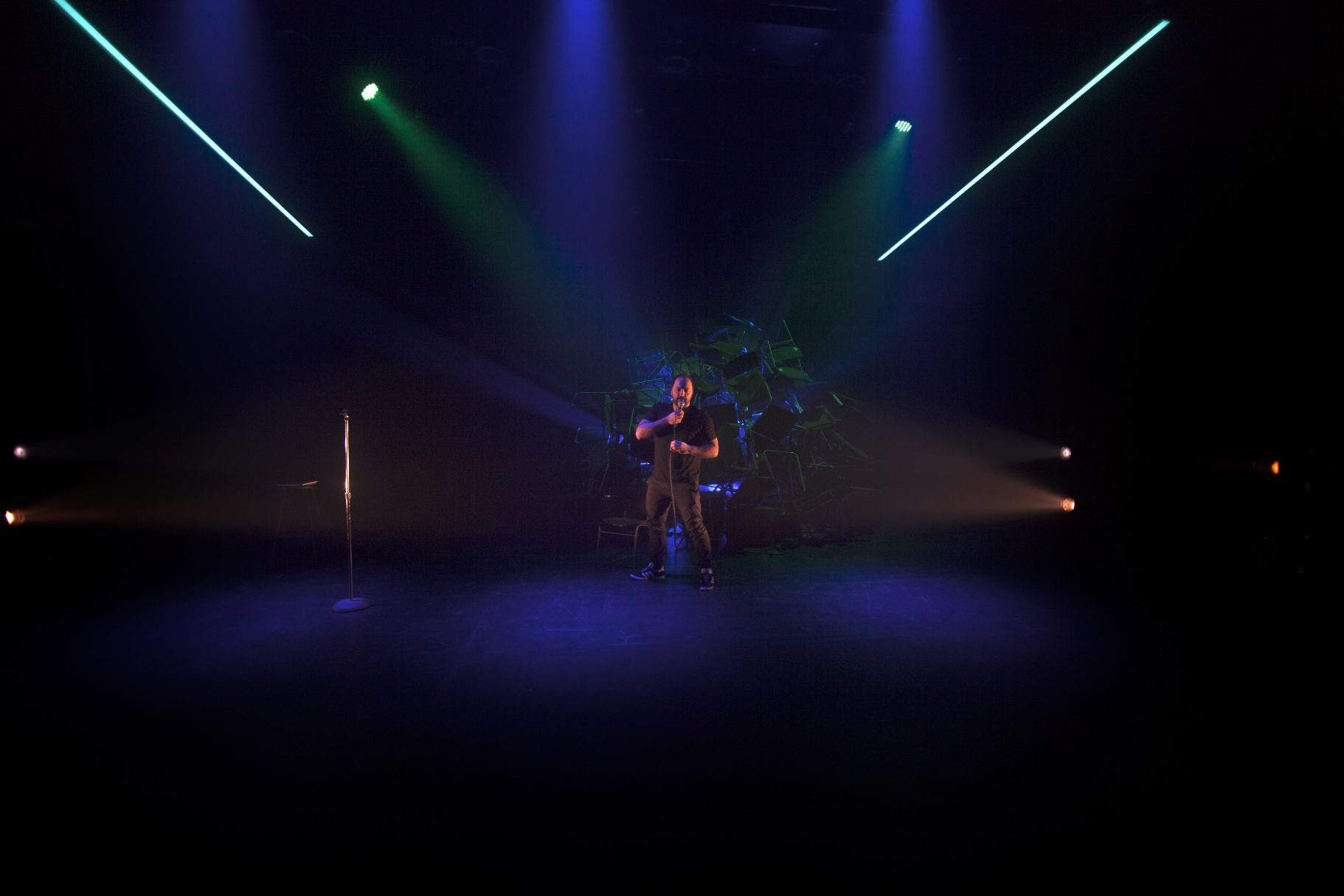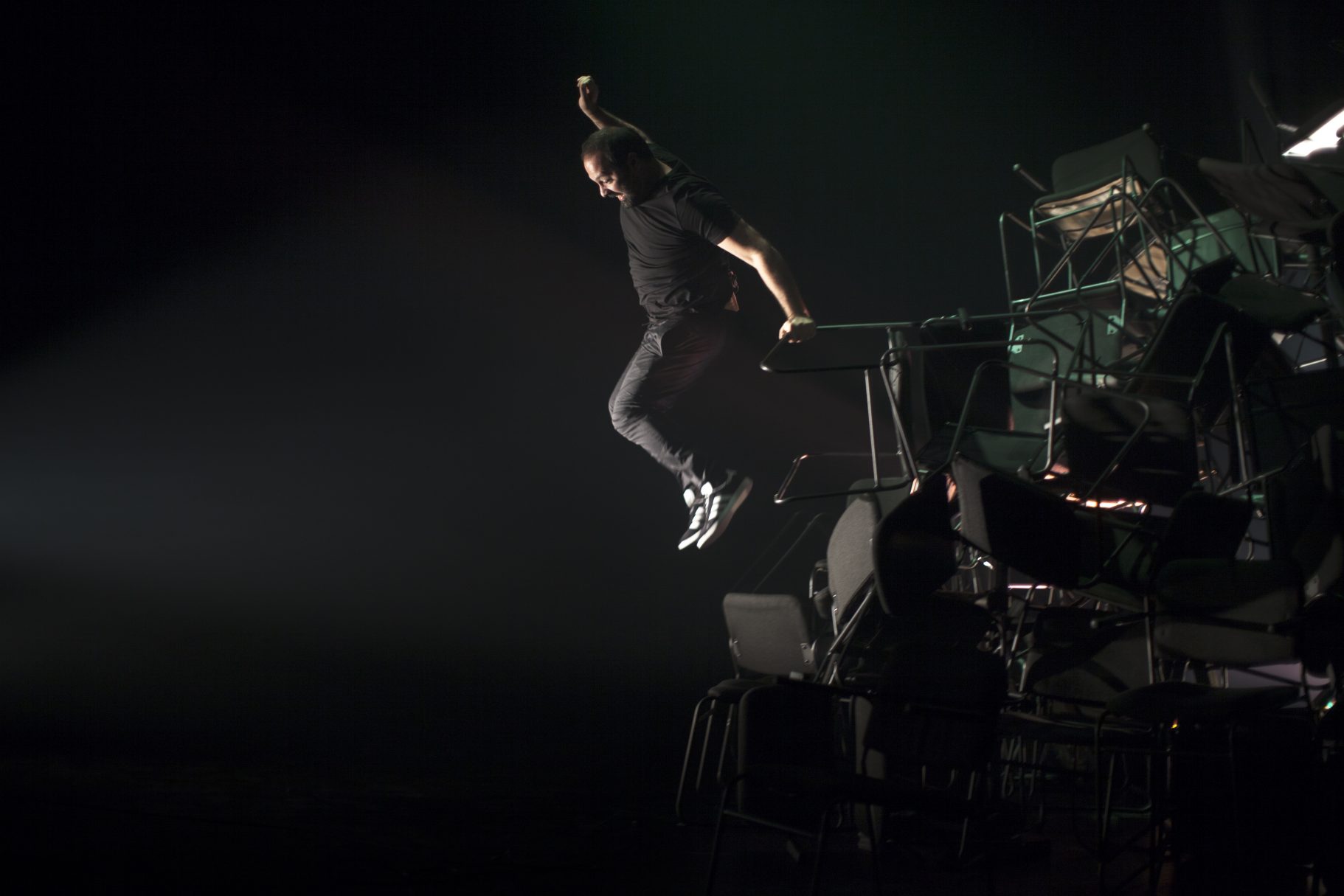 In order to follow public health restrictions, we have limited audience capacity to 50% for all shows. If the event is sold out, we advise you to choose another date or to call us at 604 736 2616 to be placed on a waitlist. We hope to see you all very soon!
---
Alone on stage, Mani Soleymanlou tries to get back to his own beginnings, to the origins of his creative work. It all started when his father called to tell him about that night, years earlier, when he was taken by the Revolutionary Guards. This is the first step on the path Mani traces for us with his story. A story spanning three generations, from father to son; from Iran to Canada, from exile to adopted country.
Following his series of works from Un to Neuf, the writer and performer returns to ZÉRO, "sefr" in Arabic and Farsi. To the great void. In this profound monologue, he dissects the many facets of his identity and asks himself: are we what we've inherited or what we will pass on? An uninhibited and powerful show, that playfully questions coexistence, and resonates strongly with our time.
"Strong images abound in this powerful, trenchant, and unapologetic piece. Skilfully sailing between the comic and the dramatic, it's both an in-your-face pamphlet and a moving family chronicle." — La Presse
"For 90 minutes, we hang on Soleymanlou's every word (...) as he confronts his world with disarming authenticity, in ways that are as important as they are effective." — Le Devoir
"Very funny, very impactful, very well done." — Pénélope
"Mani Soleymanlou's uninhibited humor almost always finds its target. (...) His vision is clear and intelligent, perfectly in step with our times." — Revue JEU
"ZÉRO: A perfect score! (...) This brilliant solo denounces our excesses and abuses and makes a strong case for a more harmonious coexistence." — La Presse
Production Orange Noyée, in collaboration with Le Théâtre français du CNA
Writer, Director, and Performer Mani Soleymanlou
Assistant Director and Stage Manager Jean Gaudreau
Lighting design Erwann Bernard
Sound design Larsen Lupin
Original music Albin de la Simone
Production Manager Catherine La Frenière
Technical Director Éric Le Brec'h
Production and creation support Xavier Inchauspé