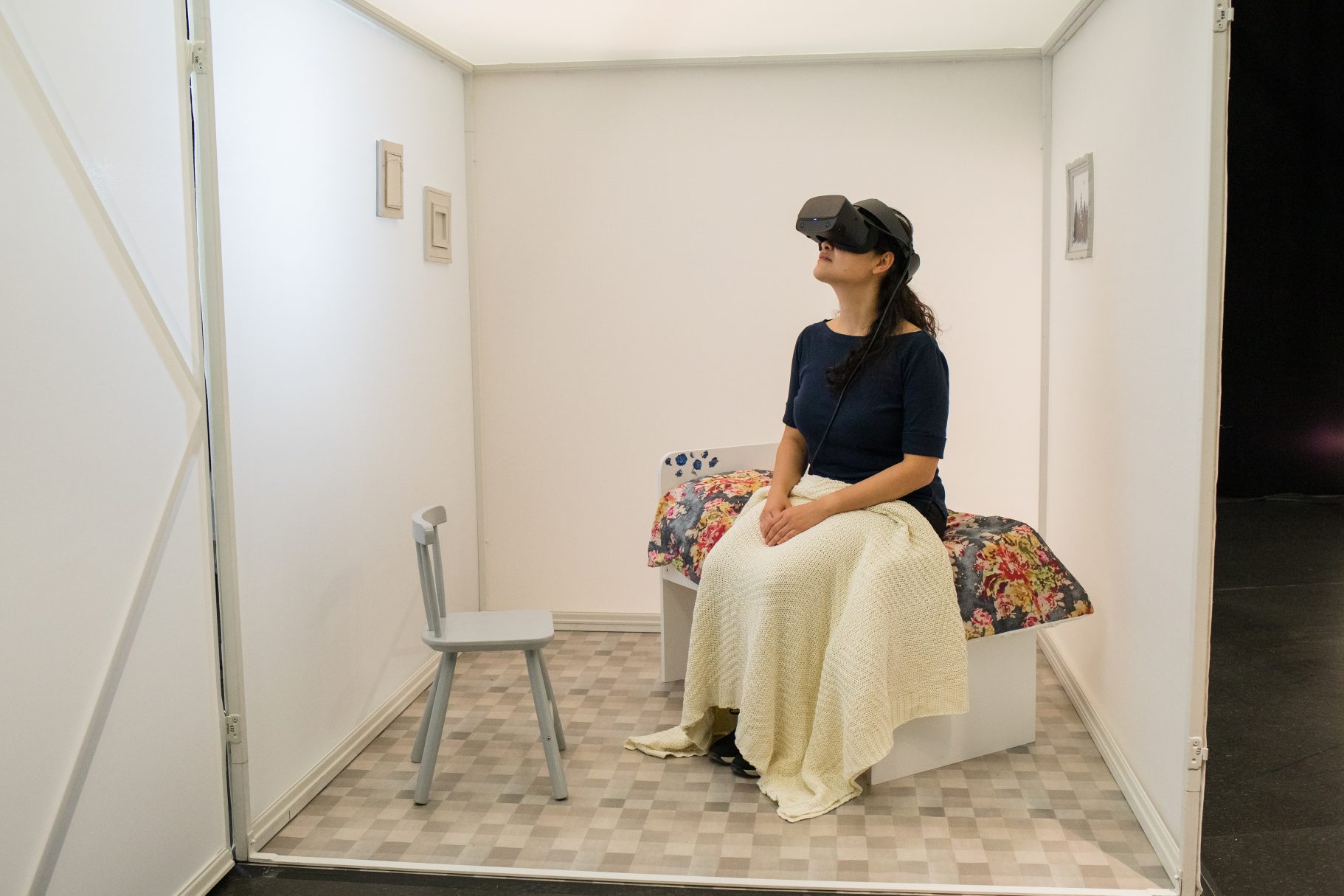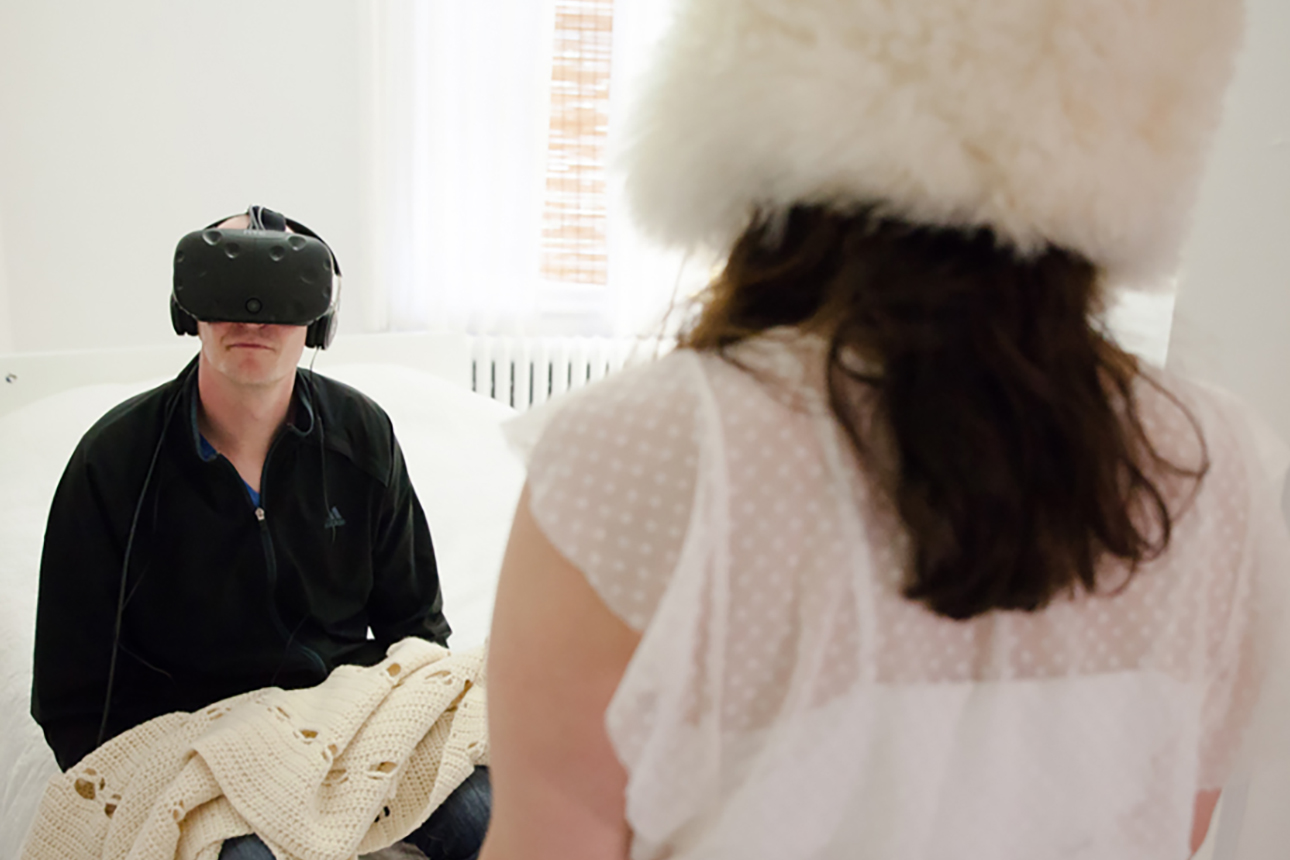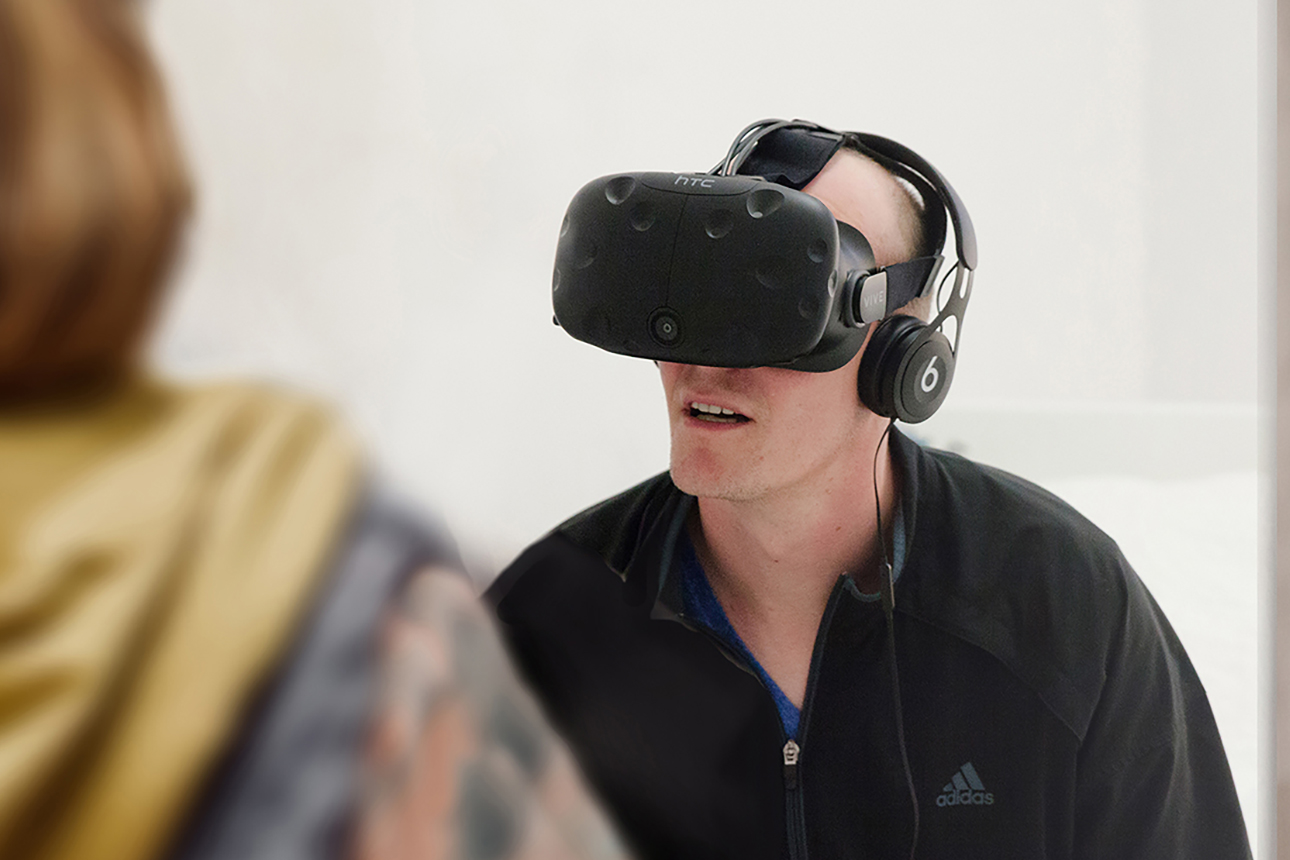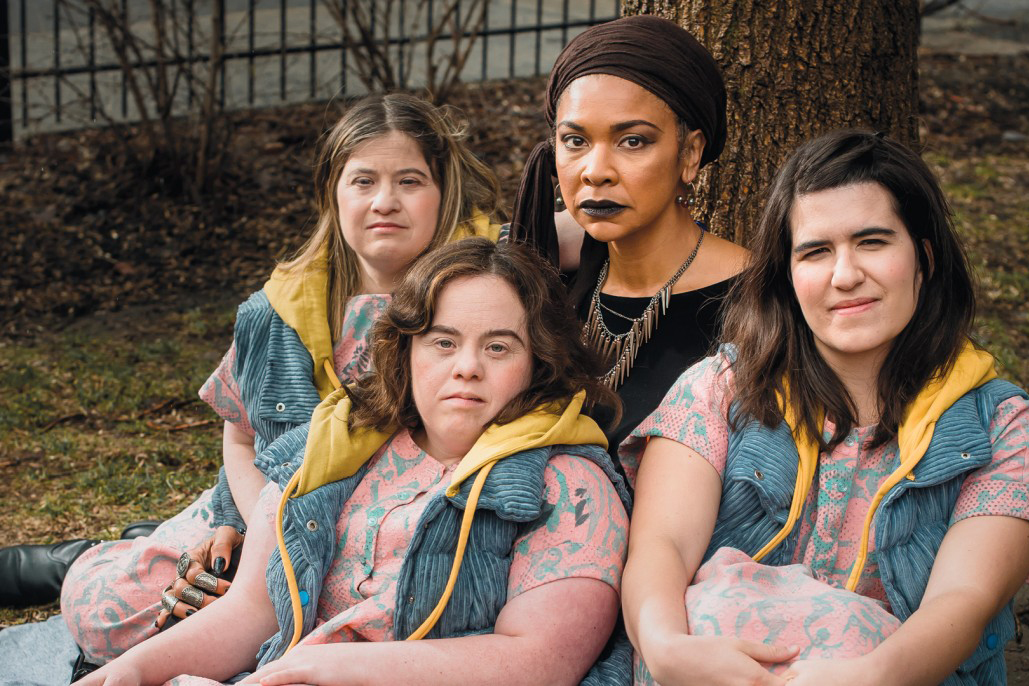 Violette welcomes you into her apartment. She invites you – and only you – to enter the privacy of her bedroom… and then, of her imagination. Explore this real-world space as if you were at the home of a friend. Then put on your VR headset… and become the sole witness to the apartment's untold story: both magical and tragic. Finally, take the headset off: return to real life and a real apartment. You may never look at this world – the one you share with Violette and the rest of us – quite the same way again.
Joe Jack et John continues to explore and innovate; this time by developing a novel dramatic form that incorporates the use of virtual reality (VR). Violette is a site-specific theatrical work for an audience of one, using digital art to offer a new kind of intimate experience. In this piece, each participant is given the chance to enter one woman's unique inner world and access her unusual perspective on a reality often experienced by marginalized women.
Health and Content Warning
This work addresses the subject of sexual violence and other abuses that women with disabilities may experience, but there are no graphic scenes of those acts in the video.
For reasons of health and safety, the use of virtual reality headsets is strictly reserved for patrons ages 13+.
Additional restrictions apply to patrons with certain health conditions. Please take the time to carefully read the health and content warnings, by clicking on this link.
The virtual reality headset and the headphones used during the experience are sterilized after each participant using a Cleanbox, an independent lab tested device that employs UVC light to eliminate coronavirus bacteria.
All the objects and surfaces that the audience will come in contact with during the experience are disinfected after each use with quaternary ammonium.
Presented in partnership with PuSh International Performing Arts Festival 
Production Joe Jack et John
Original Concept/Designer/Director Catherine Bourgeois
Text  Amélie Dumoulin
Cast Stephanie Boghen, Tamara Brown and Anne Tremblay
Sound Designer Éric Forget
Costume Designer  Amy Keith
Set design assistants Noémie Avidar and Alizée Millot
Direction of photography/VFX Supervisor Sébastien Gros
Compositing/Animation Geneviève Coulombe
Developer Peter Wilkinson
Editor Martin Morissette
Integration / VR Experience Consultant UNLTD inc.
Translation Leanna Brodie
Technical direction Brandon Hepworth
Rehearsal and stage manager Lorie Ganley
Production coordination Pénélope Bourque
Set building Sophie Bergeron and Gauvin Fabrique