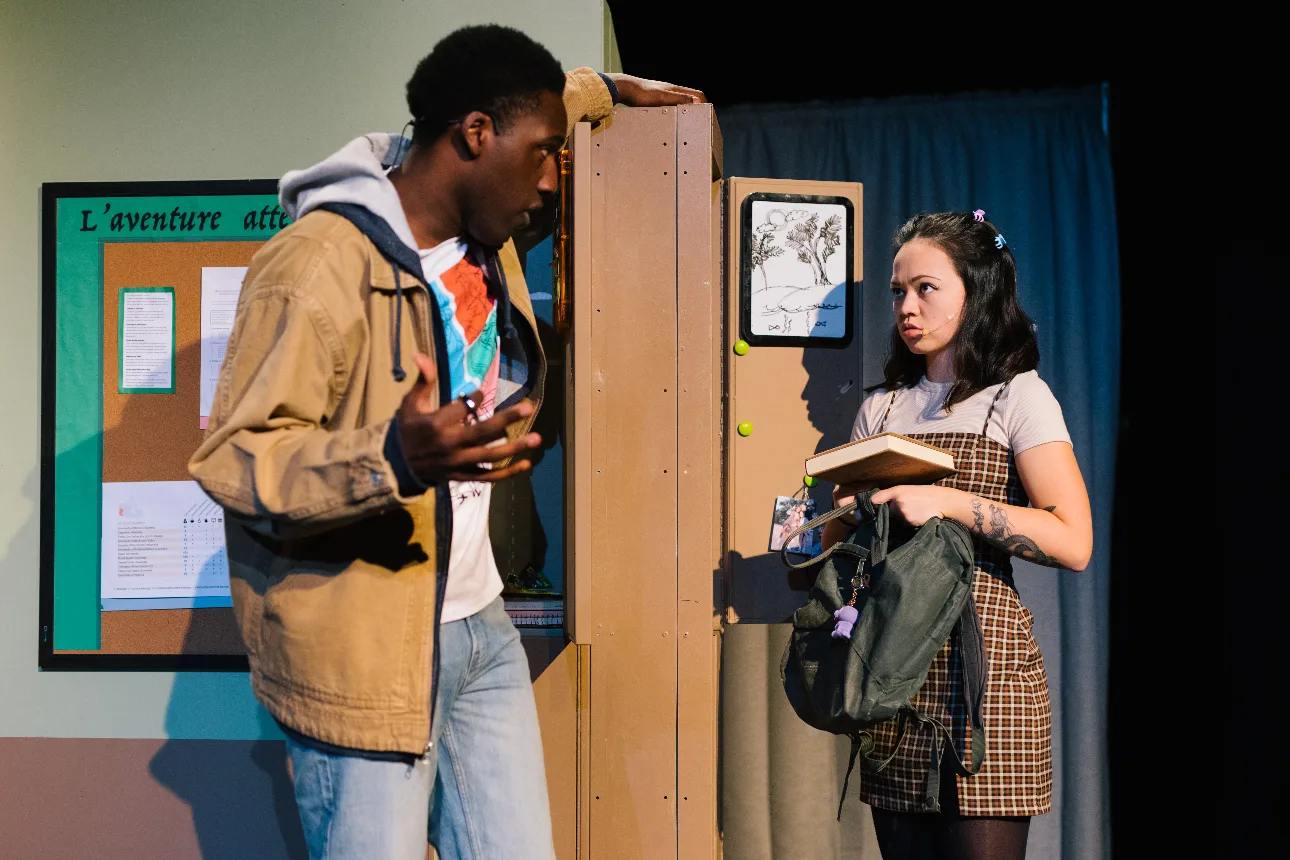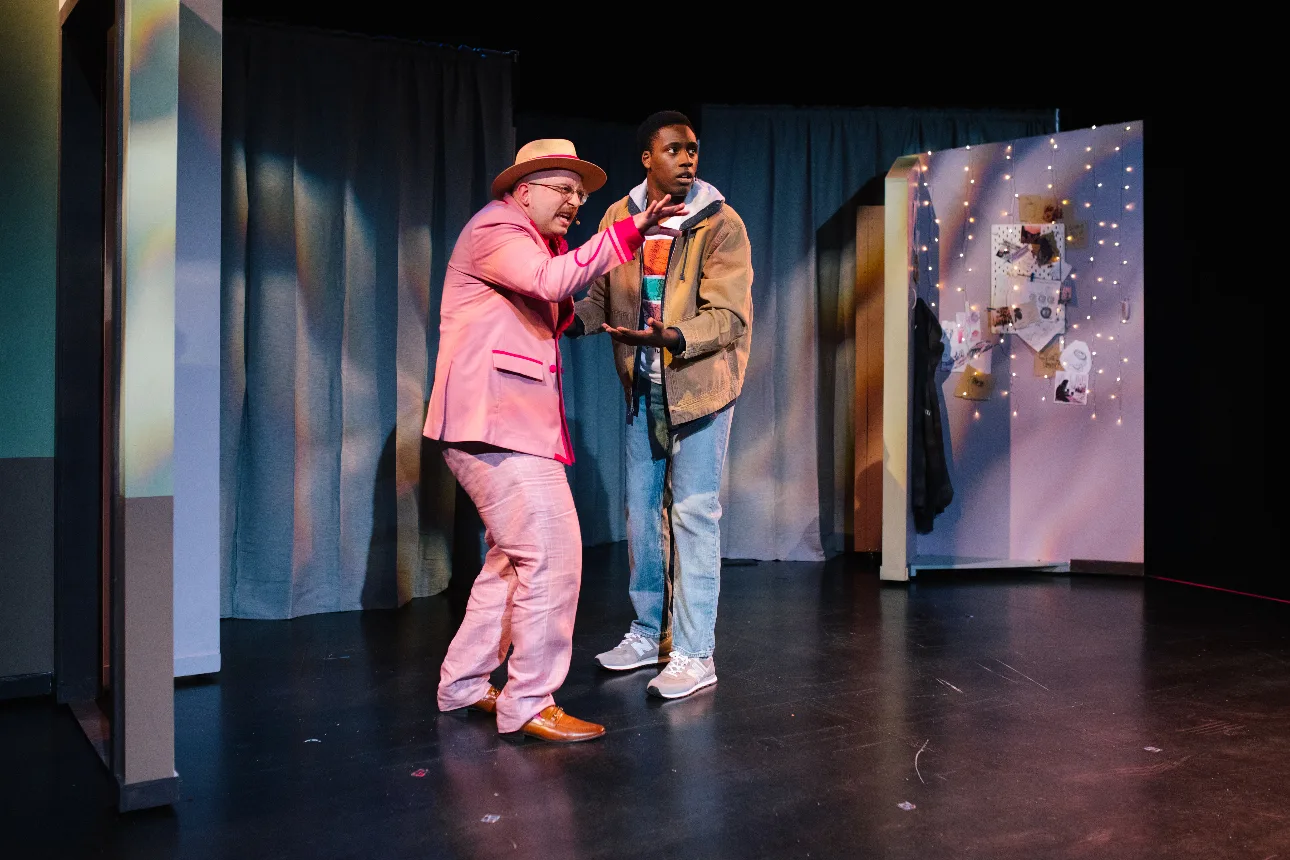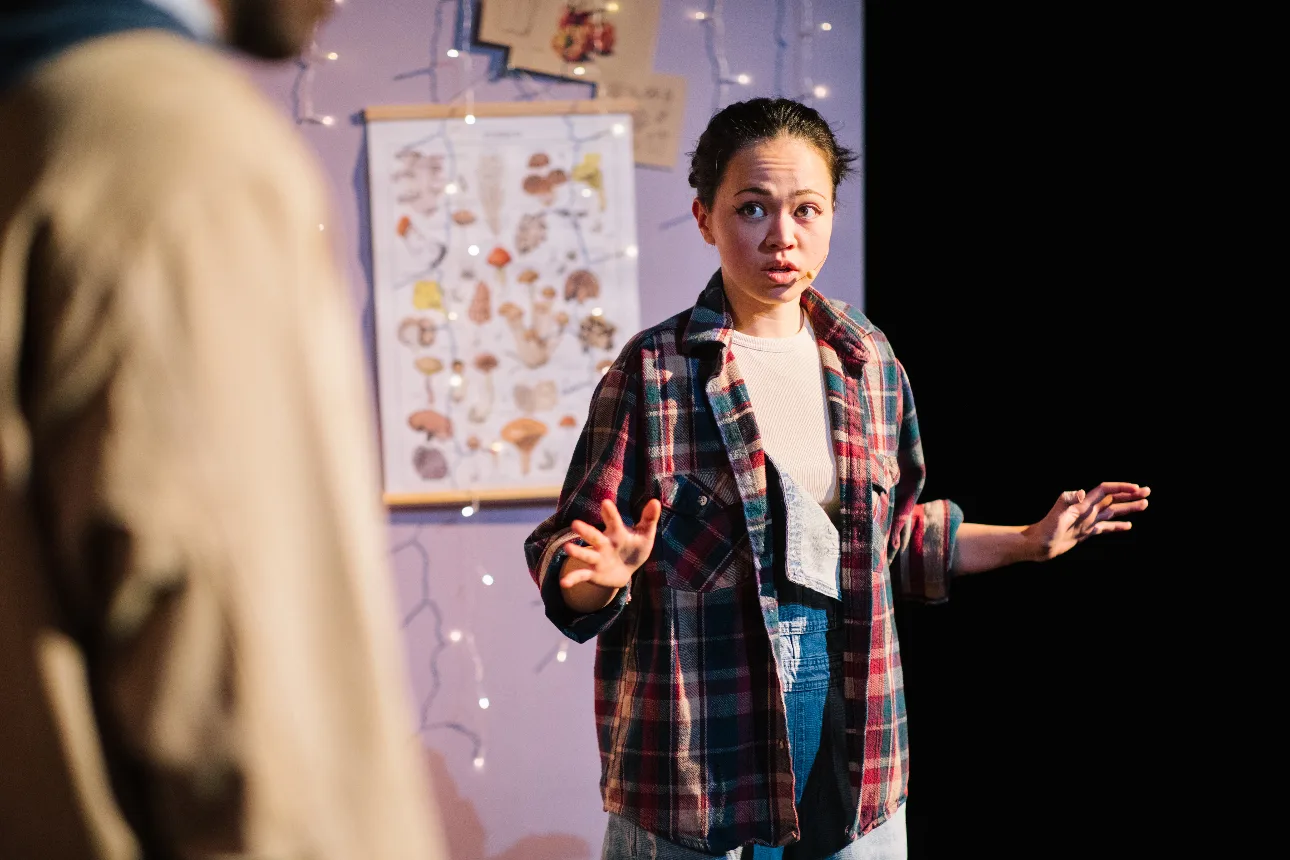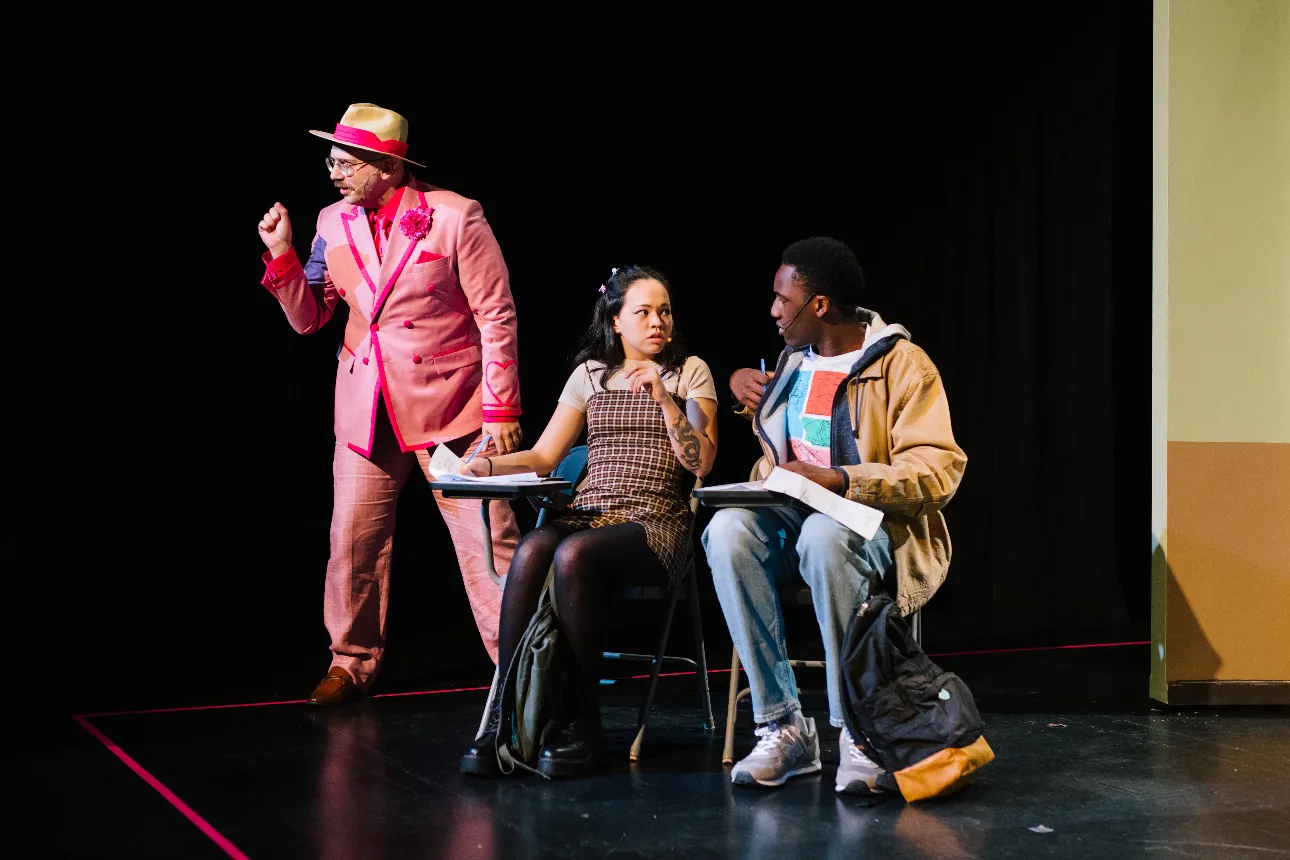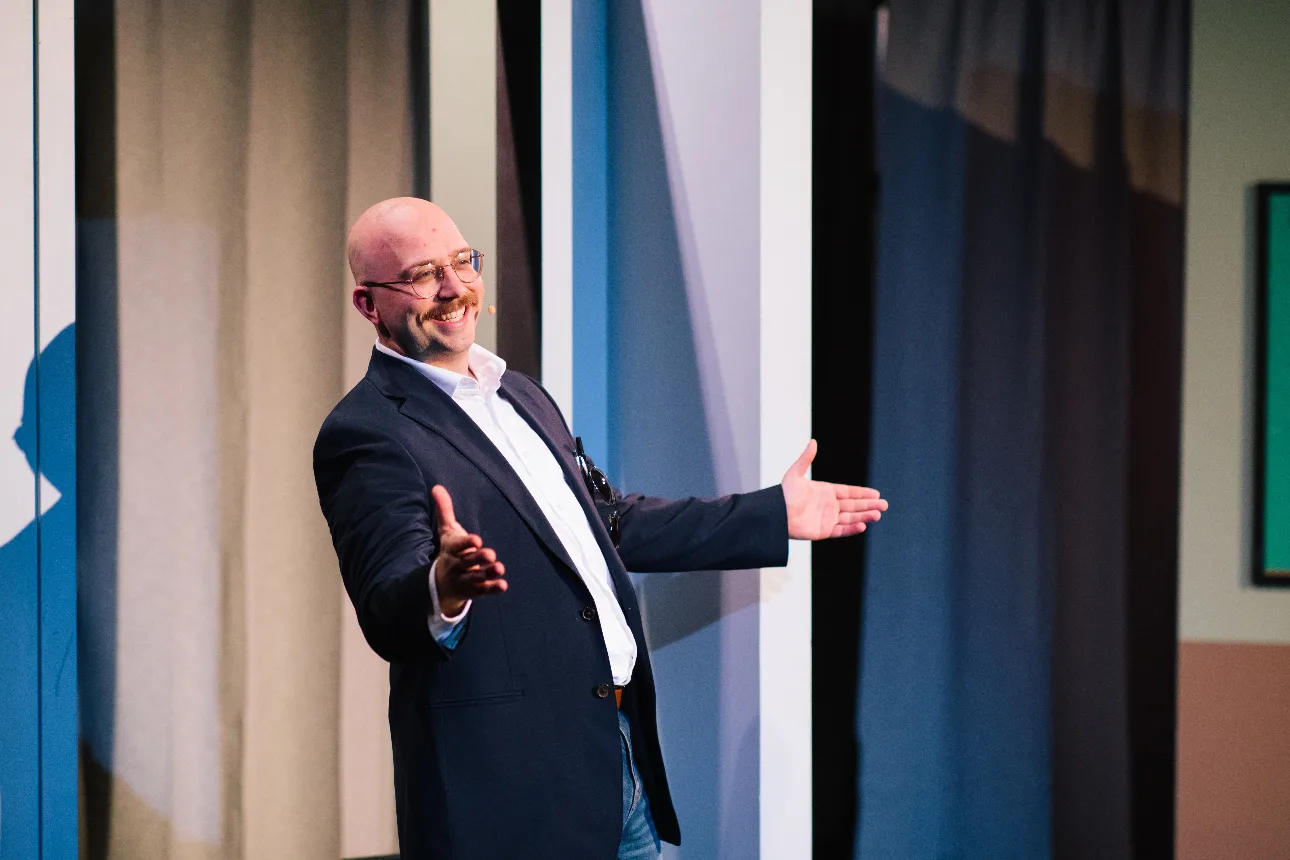 Mark and Anna are made for each other. They're destined to fall in love. Everything unfolds as in a novel until Mark becomes aware of the presence of a mysterious narrator who dictates each and every one of his thoughts and movements. Determined to retake control, Mark and Anna rebel and find themselves thrown into an alternate reality. What happens when one decides to write their own story?
Somewhere between philosophical tale and romantic comedy, this fantastical play brims with humour and frankness; it questions the idea of free will as well as the role of destiny in our lives. How does the culture in which we are immersed influence our vision and expectations of love? In upending the accepted narrative forms, the author cuts to the heart of what constitutes the first stirrings of love.
Production Théâtre la Seizième
Text James Gordon King
Translation Gilles Poulin-Denis
Director Marie Farsi
Cast Ismael Ndiaye, Gabrielle Nebrida-Pepin and Sean Sonier
Sound design Steven Charles
Set design and props Patrick Rizzotti
Props builder Emerenne Saefkow
Costume design Eloïse Pons
Lighting design Jamie Sweeney
Stage Manager Jessica Bournival
Technical direction Hannah Abbott

Self discovery
Love and friendship
Literature
Fiction and reality
Destiny and free will
Grade level Grades 9 to 12
Length About 55 minutes + 10 minutes Q&A
Cost Early bird (until Nov. 18): $910 (+ GST); Regular: $935 (+ GST)
Number of students Maximum 350
Venue Your theatre, your gym or any other space that can accommodate a show and its audience
Educational material Guide provided 2 weeks before the performance

This season, we are committed to reduce our carbon footprint while on tour, among other things for the shows we are presenting in schools. With a view to compensate our greenhouse gas emissions in 2022-2023, we will make an annual donation to the non-profit organization Tree Canada. We are committed to plant and nurture at least 50 trees (mass seedling) in British Columbia where there is a need for reforestation or afforestation. If you would like to support our initiative, please let us know through our Young Audience Peformances contact form, or call us at 604 736 2616.
This project has been made possible thanks to the support of la Fondation des francophones de la Colombie-Britannique