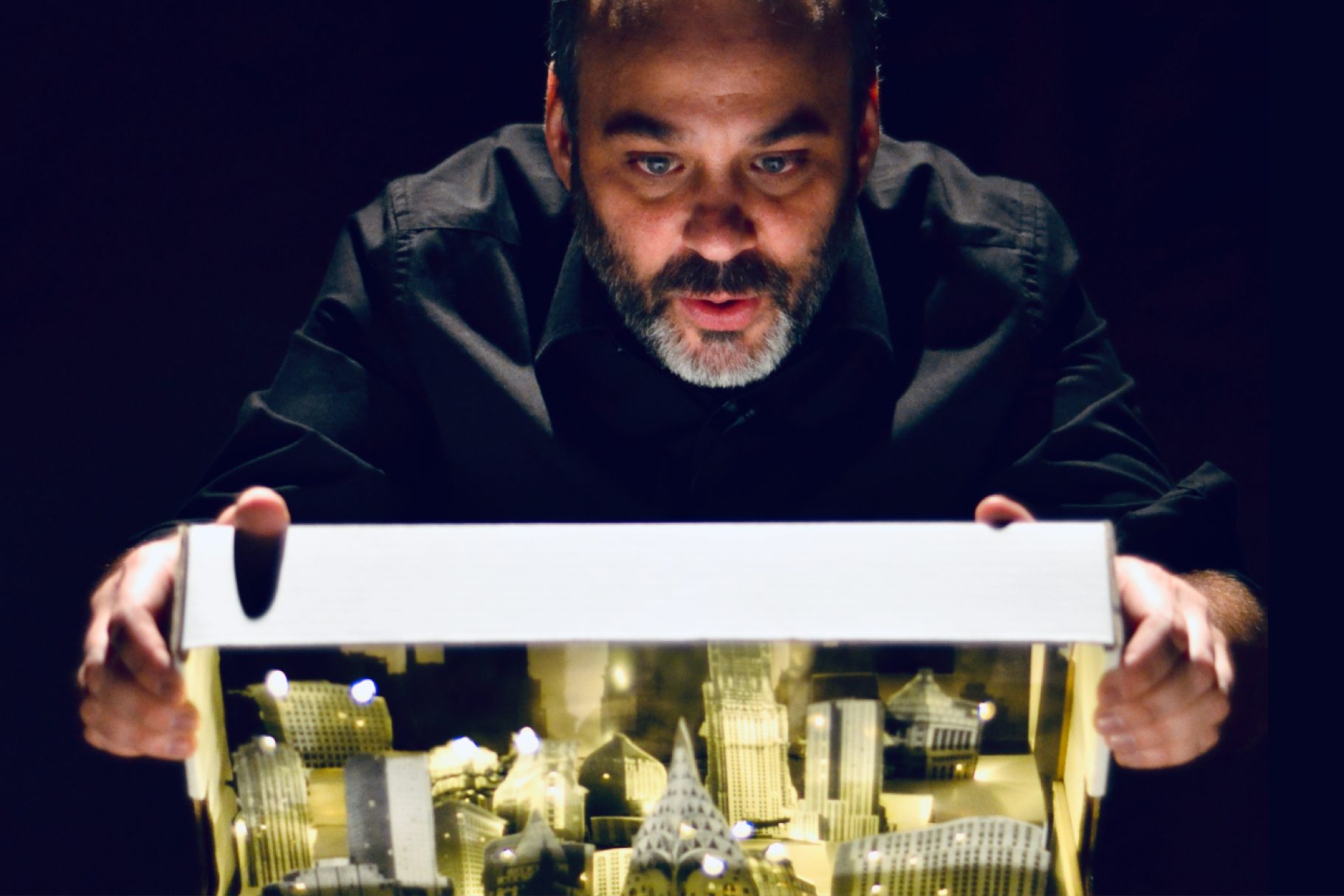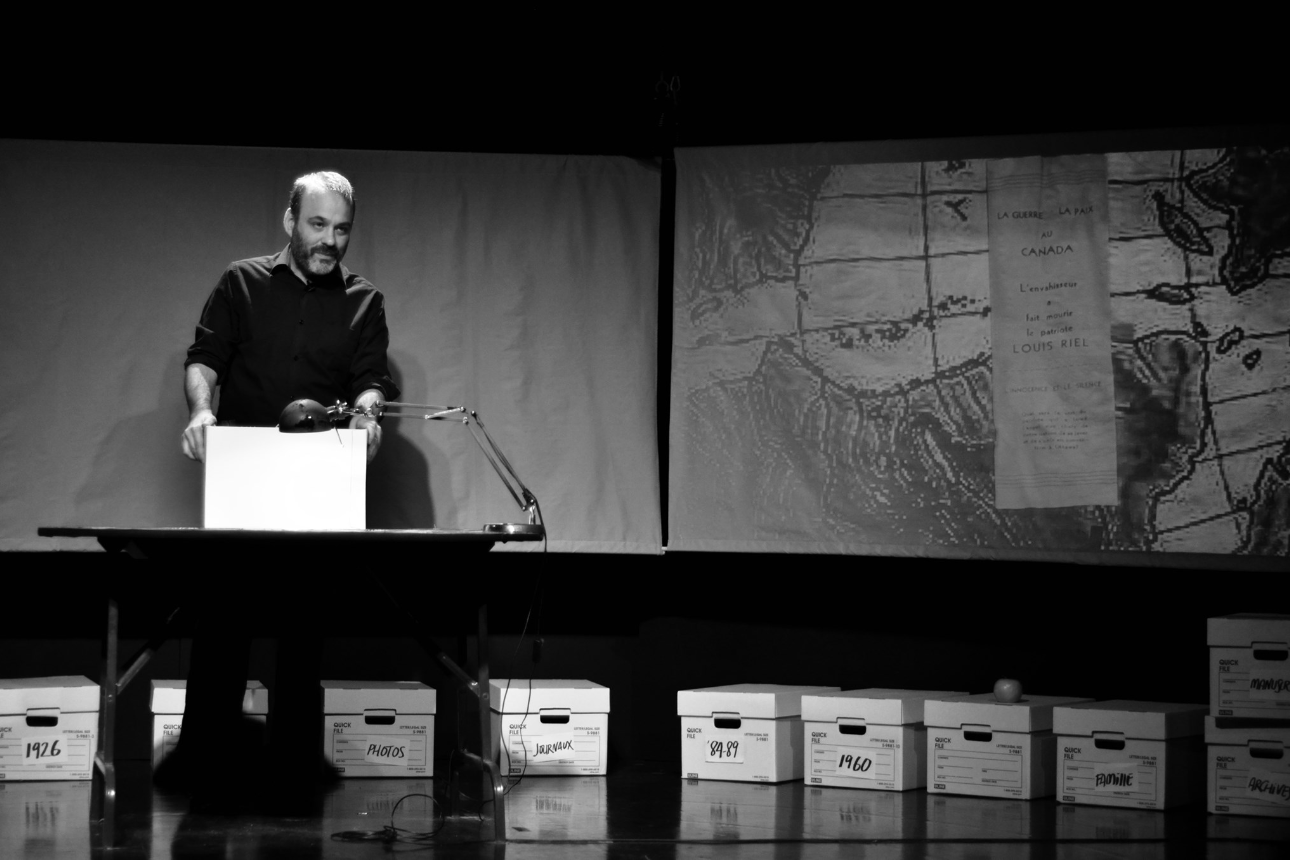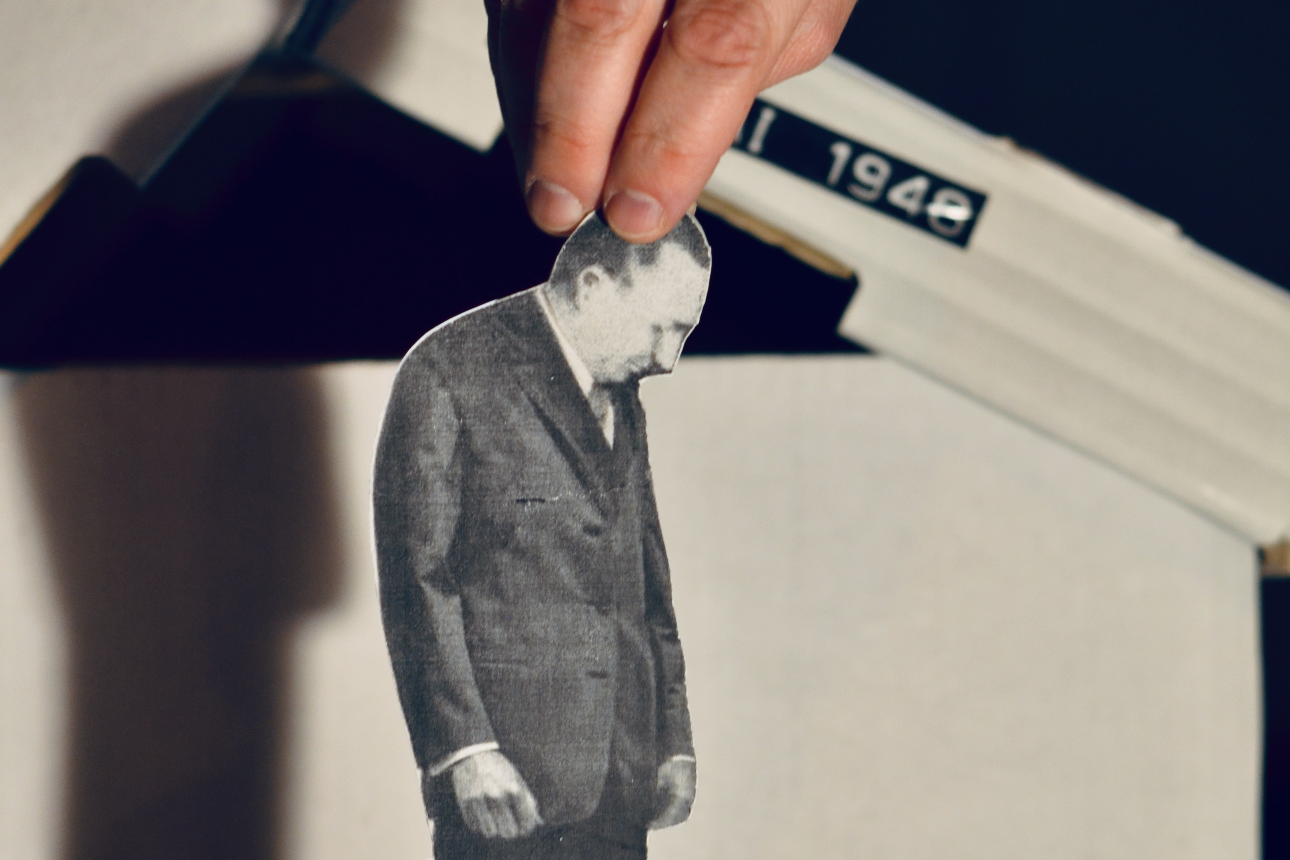 In 1940 all men in good health were drafted. For Jules Sioui, an Indigenous man, this was a declaration of war; ''Indians'' did not have the right to vote and were not even considered Canadians. So began an impassioned battle with the Canadian government.  His goal: indigenous sovereignty, without compromise, and by any means necessary.
In this documentary theatre piece, author, dramaturge and puppeteer Jocelyn Sioui takes us into the archives in search of the erased history of his great uncle. Unknown stories, miniature models and paper shapes come to life before our eyes as he raises complex questions about memory and legacy that will stay with us long after we've left the theatre.
"With Mononk Jules, Jocelyn Sioui offers […] a significant work. And above all necessary." — Le Soleil
"The short story of Jules Sioui links to the larger account of the Indigenous people of Canada, through a narration peppered with provocative humour." — Radio-Canada
"Beyond the historical facts being presented, this production brilliantly questions memory and our understanding of the past […] In the face of the harsh past and current reality of First Nations, Jocelyn Sioui […] often employs self-deprecation. " — Le Journal de Montréal
Production Illusion Fabuleuse (Quebec)
Author, Performer, Puppeteer and Director Jocelyn Sioui
Assistant Director  Ariane Roy
Set design, puppet design & props Mélanie Baillairgé
Video design Gaspard Philippe
Sound design and composition Luzio Altobelli
Narration & voice-over Éric Desjardins
Lighting design Mathieu Marcil
Stage Manager (sound and light) and Technical Director Achille Martineau
Stage Manager (video) and Technical Co-Director Joshua Patoine
Booking Théâtre aux Écuries
 
With the support of Canada Council for the Arts, the Conseil des arts et des lettres du Québec, the Conseil des arts de Longueuil, Théâtre aux Écuries and Place Longueuil.