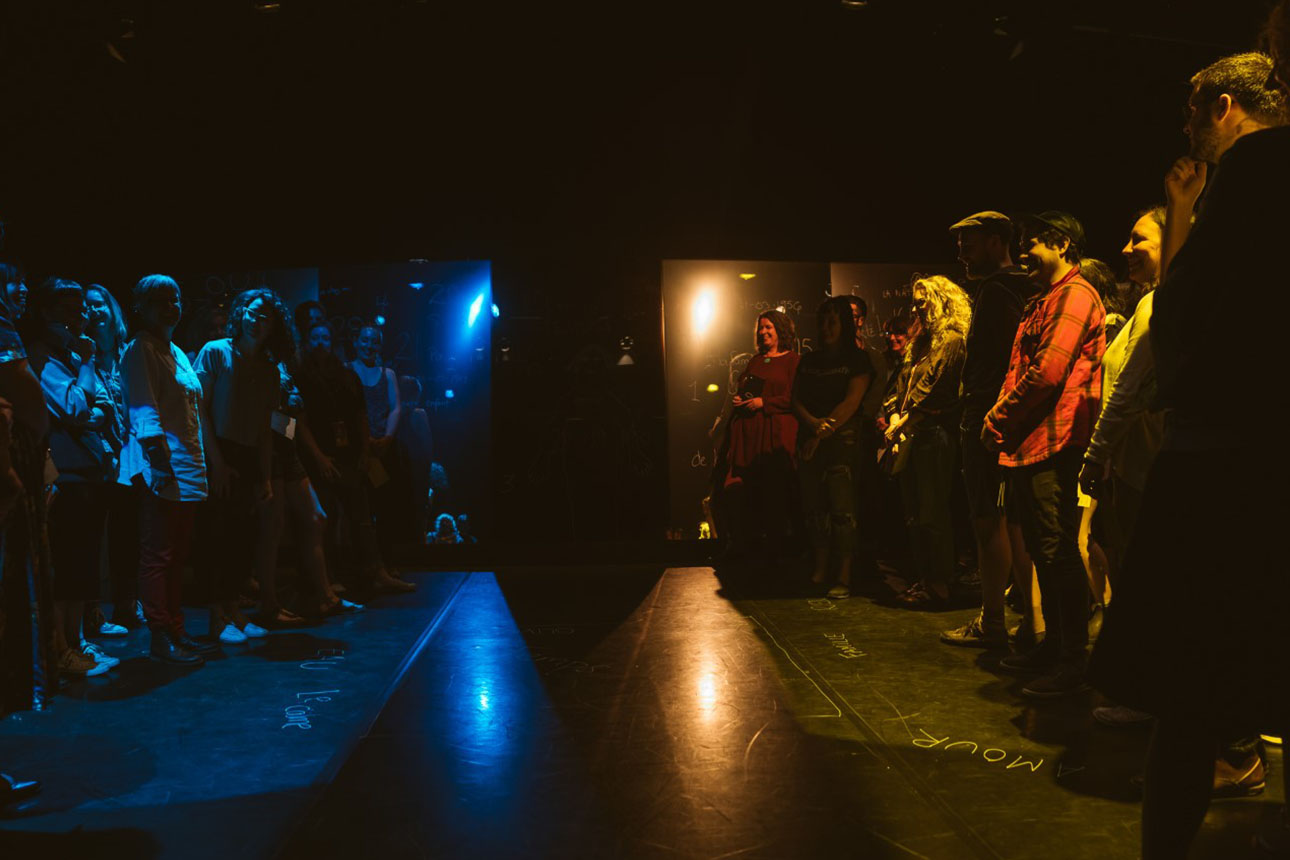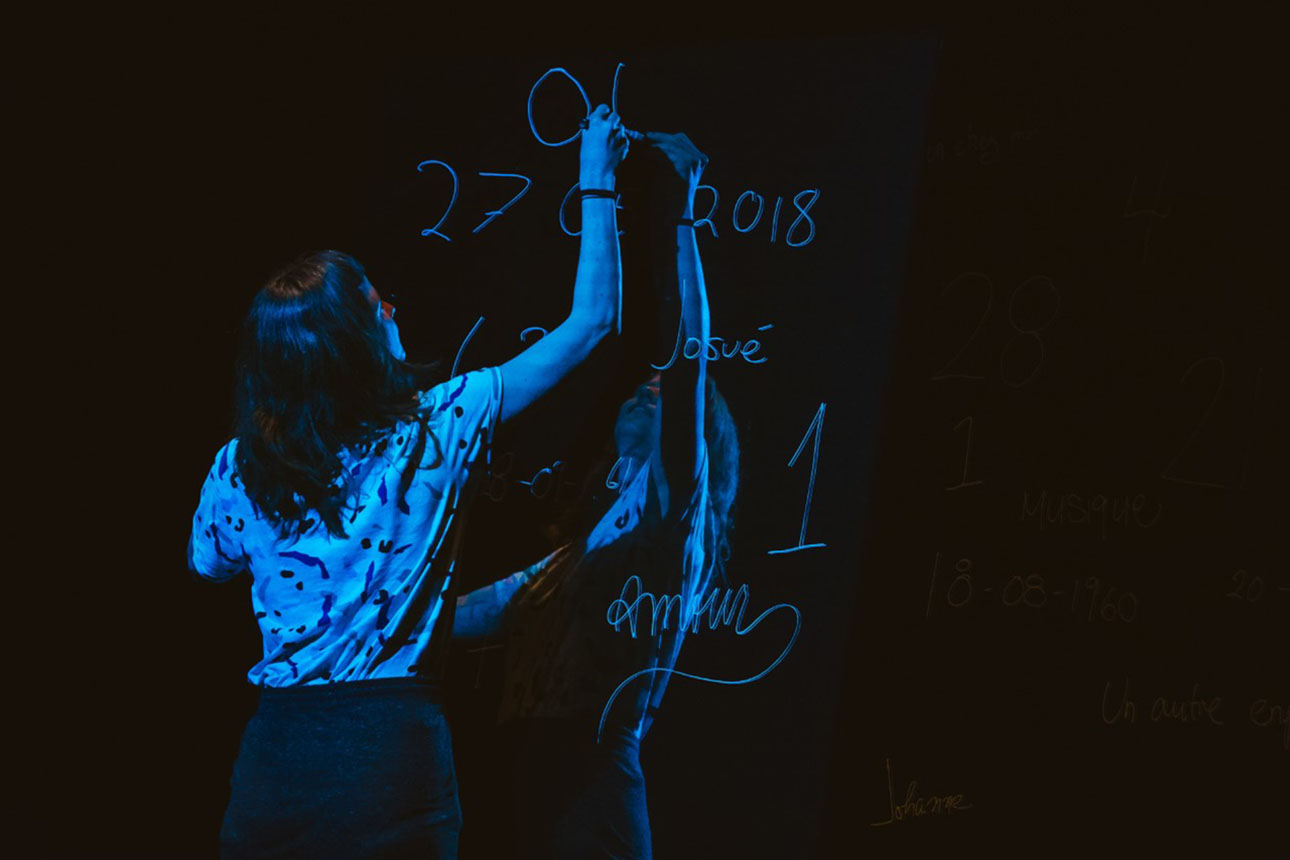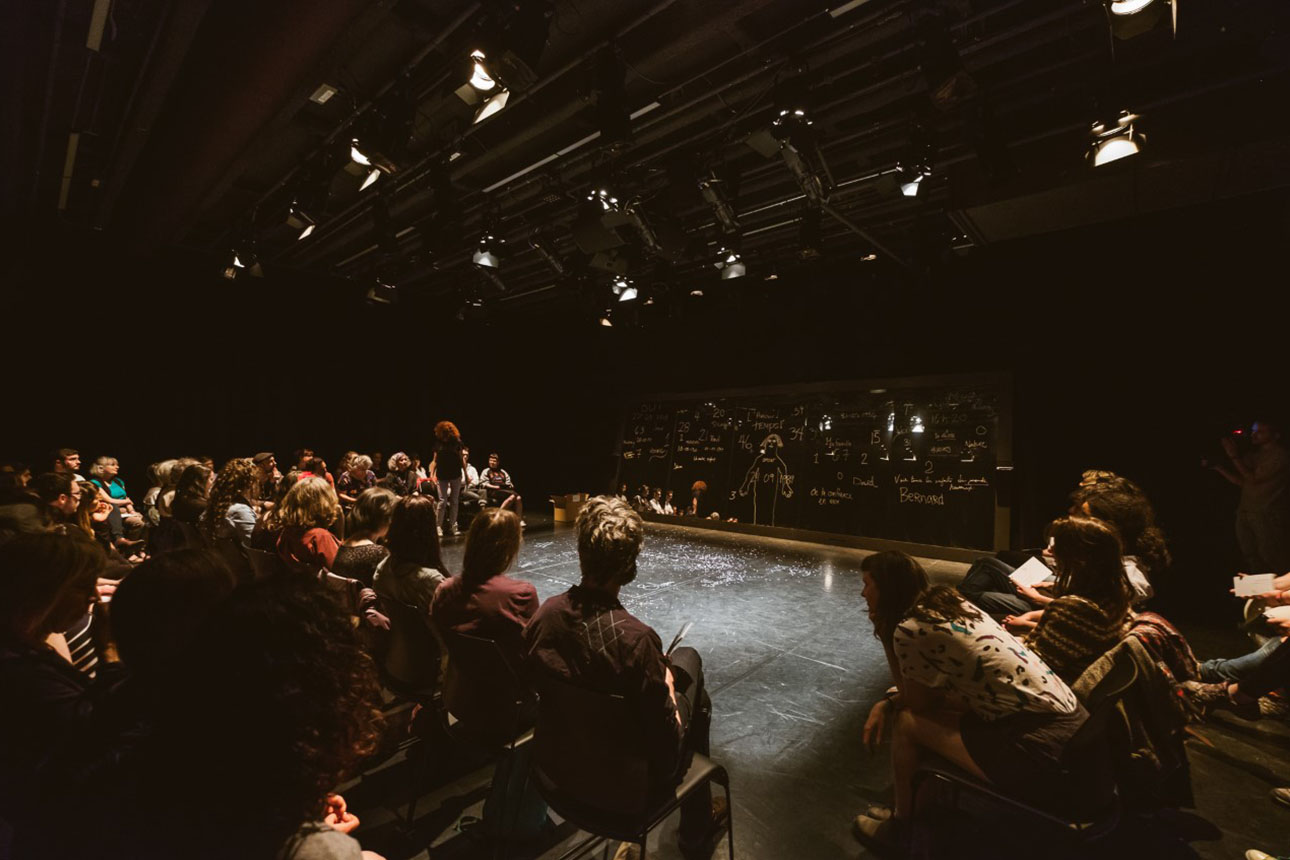 Surprising. Amazing. Nombre is participatory theatre specially designed for the classroom. As the show begins, students receive simple and seemingly innocuous instructions. Almost immediately, an ingenious system of numbers pulls them into a performance of which they are both the inspiration and the stars. Guided from afar by invisible game masters, a grand and spell-binding story emerges – their own!
Adapted from the original production by Quebec's Alpha Charlie Kilo collective, Nombre reminds us of the magnificent uniqueness of human interaction and of how one simple encounter can change our lives. Exploring themes of connection and meeting, this original piece offers young people an experience that is immersive, unforgettable, and deeply human.
Production Alpha Charlie Kilo (Quebec)
Coproduction Théâtre la Seizième and Théâtre Catapulte (Ottawa)
Original idea and creation Krystel Descary, Claudiane Ruelland and Alexandrine Warren
Cast Cory Haas and Frédérique Roussel
Set and graphic design Marie-Renée Bourget Harvey
Technical advisor Thomas Sinou

Nombre is an interactive performance created for classrooms and developed specifically with the sanitary measures in place, to ensure the safest experience possible for students and teachers.
On the day of the performance, a representative of Théâtre la Seizième will deliver a box containing all of the materials necessary (duly disinfected) for the performance to take place, as well as a plan to prepare the classroom. At the beginning of the performance, the teacher will hand each student an envelope containing instructions. The performance relies on their engagement in following these instructions.
The performance will be guided and orchestrated by two artists, at a distance, through Zoom, but it is the students and their teacher themselves who create the content, thanks to a clever number system. Little by little, students are called to reclaim the classroom, to reveal themselves in a new light, and to take part, collectively, in the construction of a story made from who they are.
Discovery of self and the other
Sharing and listening
Plurality of individual experiences to create unique stories
Group cohesion
Interactive and participatory performance, created live by and for the students
Grade level Grade 9 to grade 12
Length 50 minutes + 10 minutes Q&A with the artists
Cost - Early bird (until February 26, 2021): $95 (+tx); - Regular: $110 (+tx)
Number of participants A minimum of 18 to a maximum of 35 (teacher included)