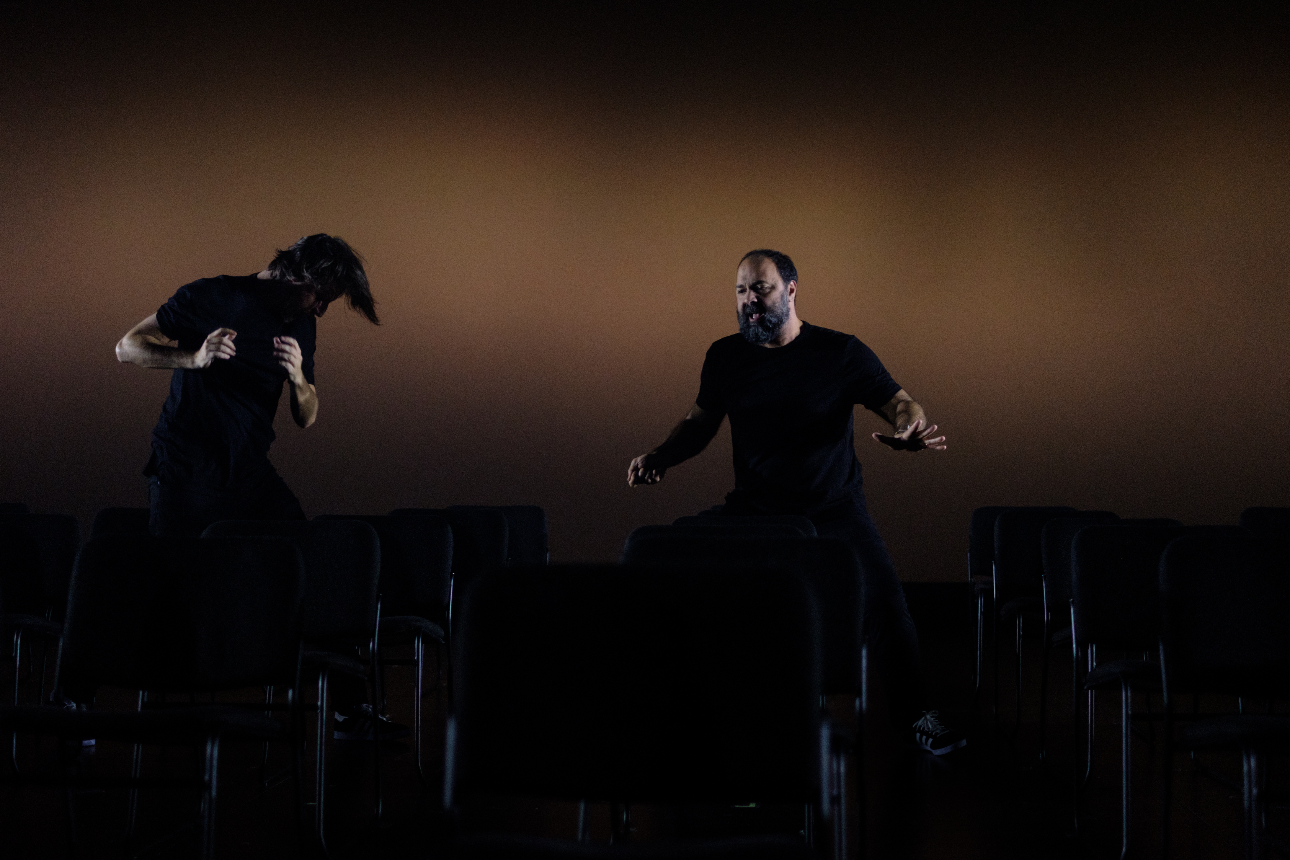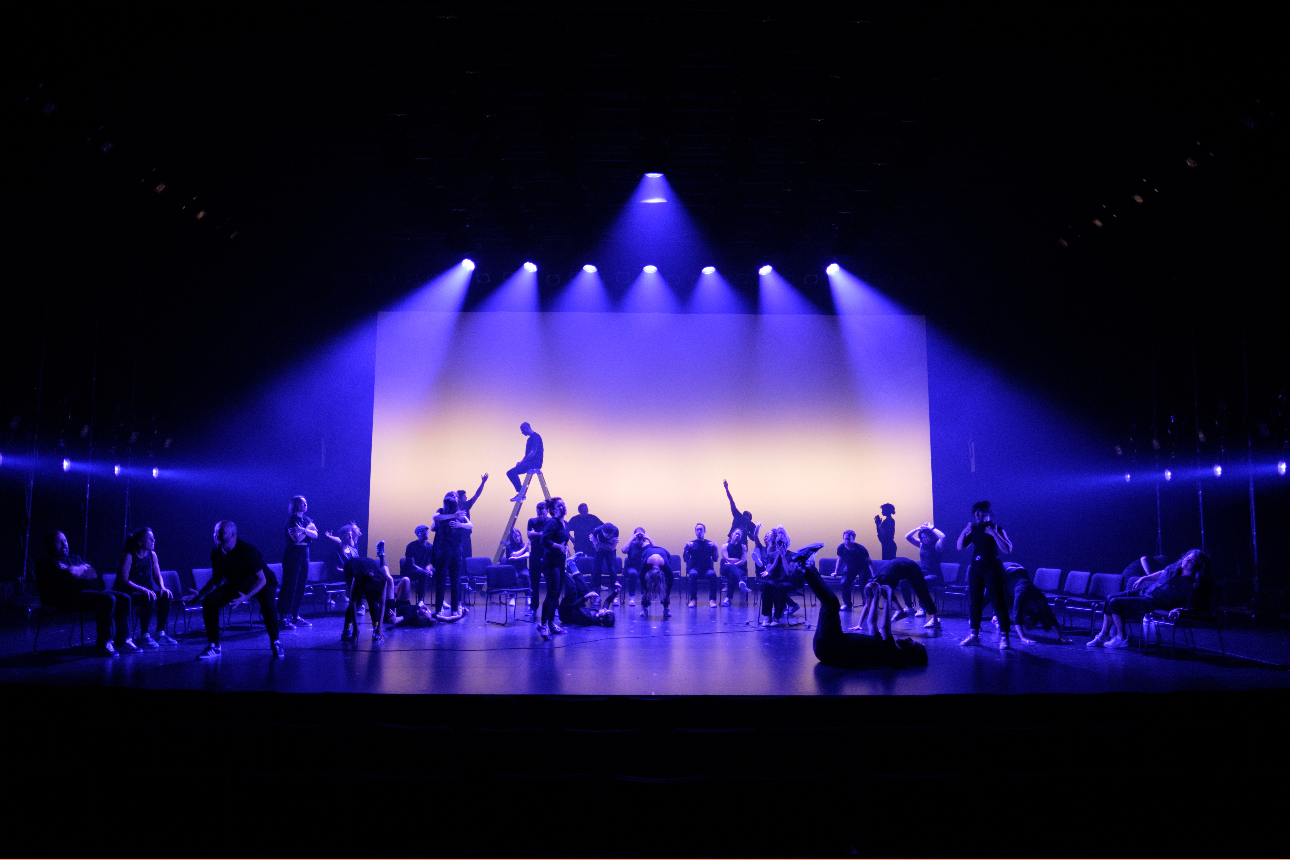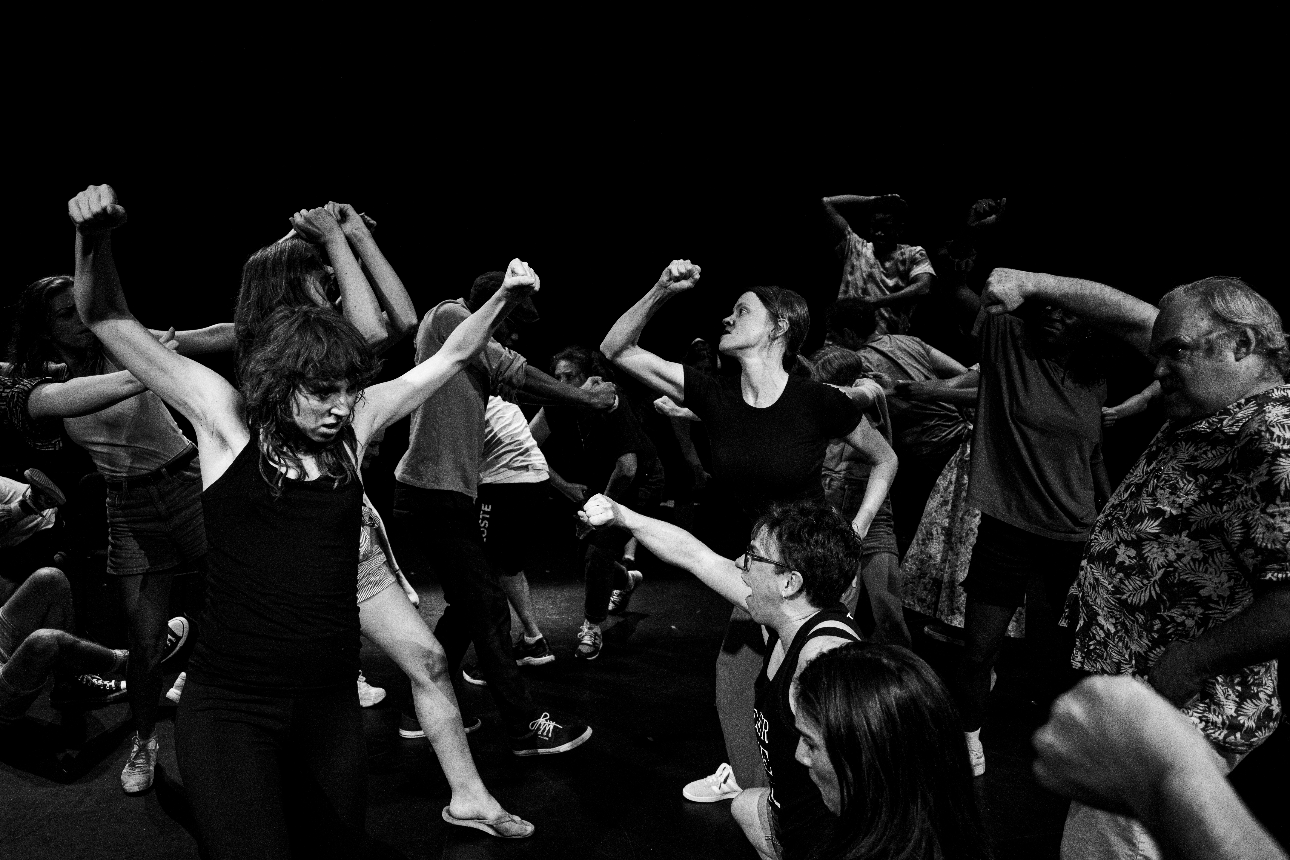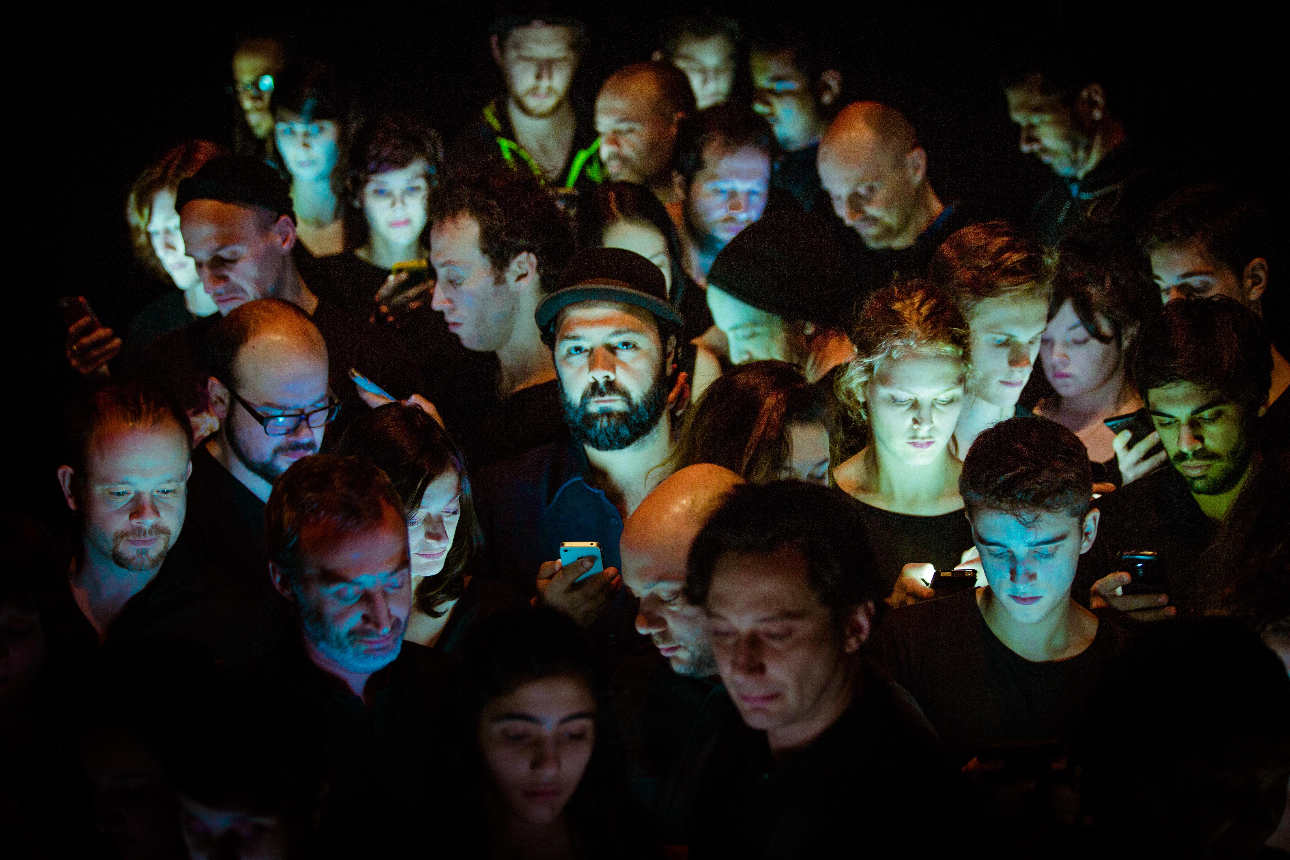 First, there's one. Then, there's two. And finally, there are nearly 40 performers on stage! Together, they form a chorus from all four corners of Canada. Born here or abroad, Indigenous, Metis, men, women, non-binary people, but all French-speaking, these creatives investigate our roots and our dreams, revisit our heritage and dare to raise questions about identity: who are we collectively? What defines us? What divides us and unites us? And what does it ultimately mean to be francophone in Canada?
Un.Deux.Trois. consists of three plays by Mani Soleymanlou that come together in one grand theatrical experience. It is a multifaceted and moving declaration on language, migration and identity that goes in search of francophone Canada without rants and placards, rhetoric or platitudes. From one dialect to another. From one ocean to another.
"Let's not beat around the bush, the result is earth-shattering." — Le Devoir
"[…] a show that reminds us how theatre becomes essential when powerful words really dare to look the world right in the eye." — La Presse
"Without fuss or taboos, the Iranian-Quebecois playwright and director explores themes of exile and identity. A joyful, intimate and loquacious trilogy. […]" — Télérama
"As a playwright, Soleymanlou has the ability to defuse what he sees as the predictable path. As a director, he has the courage to trust silence coupled with the rigour for choral direction." — Bible urbaine
Production Orange Noyée, in collaboration with the National Arts Centre French Theatre, Théâtre du Nouvel-Ontario, Théâtre français de Toronto, Duceppe, Théâtre du Trident, Théâtre l'Escaouette, Théâtre populaire d'Acadie, Théâtre la Seizième, Théâtre Cercle Molière (Canada)
Author & Director Mani Soleymanlou, in association with 40 creators and performers from francophone Canada
Cast Mani Soleymanlou, Emmanuel Schwartz, Caroline Bélisle, Florence Brunet, Jean Marc Dalpé, Ziad Ek, Marie-Ève Fontaine, Israël Gamache, Nadia Girard Eddahia, Cory Haas, France Huot, Moriana Kachmarsky, John Gislain Kibaga, Anna-Laure Koop, Jean-Christophe Leblanc, Lionel Lehouillier, Danielle Le Saux-Farmer, Carla Mezquita Honhon, Meilie Ng, Dillon Orr, Anaïs Pellin, France Perras, Dominique Pétin, Chloé Petit, Eric Plamondon, Marco Poulin, Caroline Raynaud, Gabriel Robichaud, Marie-Madeleine Sarr, Manon St-Jules, Ines Talbi, Elkahna Talbi, Chloé Thériault, Xavier Yuvens, Jean-Charles Weka and Anais West
Assistant Director & Stage Manager Jean Gaudreau
Lighting design Erwann Bernard & Martin Sirois
Sound design Larsen Lupin
Co-Director of UN & external perspective on DEUX Alice Ronfard
Directing intern Margarita Herrera Domínguez
Script writers  Sophie Gemme & Chloé Gagné Dion
Translation and surtitles Cory Haas
Technical Directors Audrey Janelle & Chantal Labonté
Tour Director Charlotte Ménard
Production Coordinator Laëtitia Fabaron
Production Delegate Vanessa Beaupré
Executive Producer Xavier Inchauspé
 
UN.DEUX.TROIS. is supported by the NAC's National Creation Fund, NAC Foundation, Cole Foundation, the Fondation pour la langue française, the Conseil des arts et lettres du Québec, Canada Council for the Arts, the Conseil des arts de Montréal, Power Corporation and la Société de développement économique de la Colombie-Britannique. 
TROIS was created in Montreal in 2014 by Orange Noyée, in co-production with the Centre du Théâtre d'Aujourd'hui and the Festival TransAmériques.