A much appreciated visit from Bello in British Columbia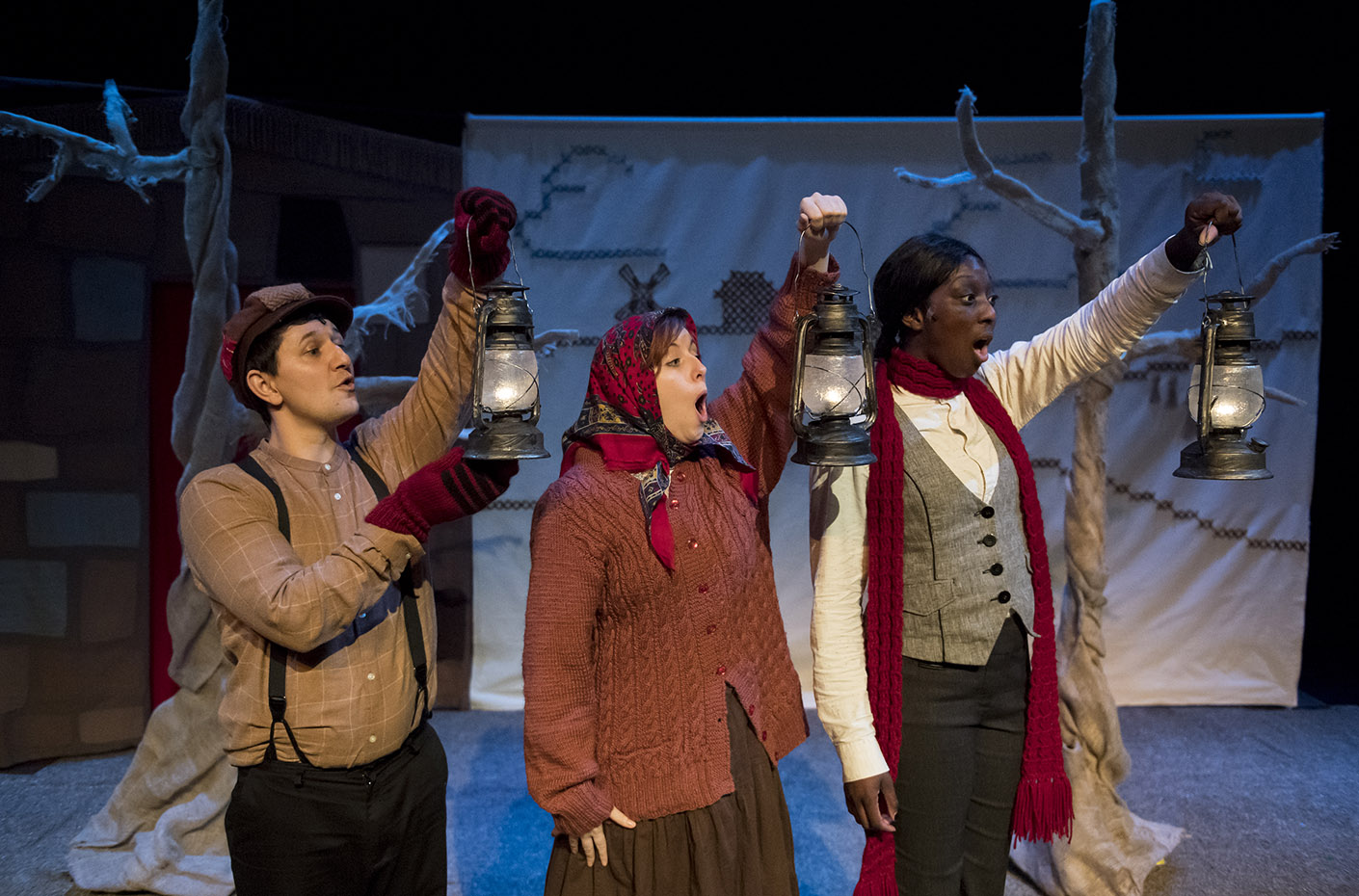 This is the final week of a very successful tour for the team of Bello. Co-produced by Concrete Theatre and L'Unithéâtre, and presented in British Columbia by Théâtre la Seizième, Bello also toured in Alberta.
Although the performances in BC were only in French, the Alberta tour was presented in both official languages; all this ensured by the same cast. A truly incredible achievement for the team!
In the space of 3 months, no less than 80 schools in the two provinces hosted this show, reaching nearly 17,000 children.
The play tells the story of Berhnard who lives with his uncle and auntand and who, every day, has to walk five kilometres to get to school. Along his route is Nettie's house, an old woman whom the whole village calls a witch. One night during a terrible snowstorm, Berhnard loses his way and is rescued by none other than Nettie! The boy listens to the story of the widow and that of her son Bello who also lost his way in the snow and never came back. Their unique friendship allows them to reconcile with their past and transform their present.