Job offer: Production Manager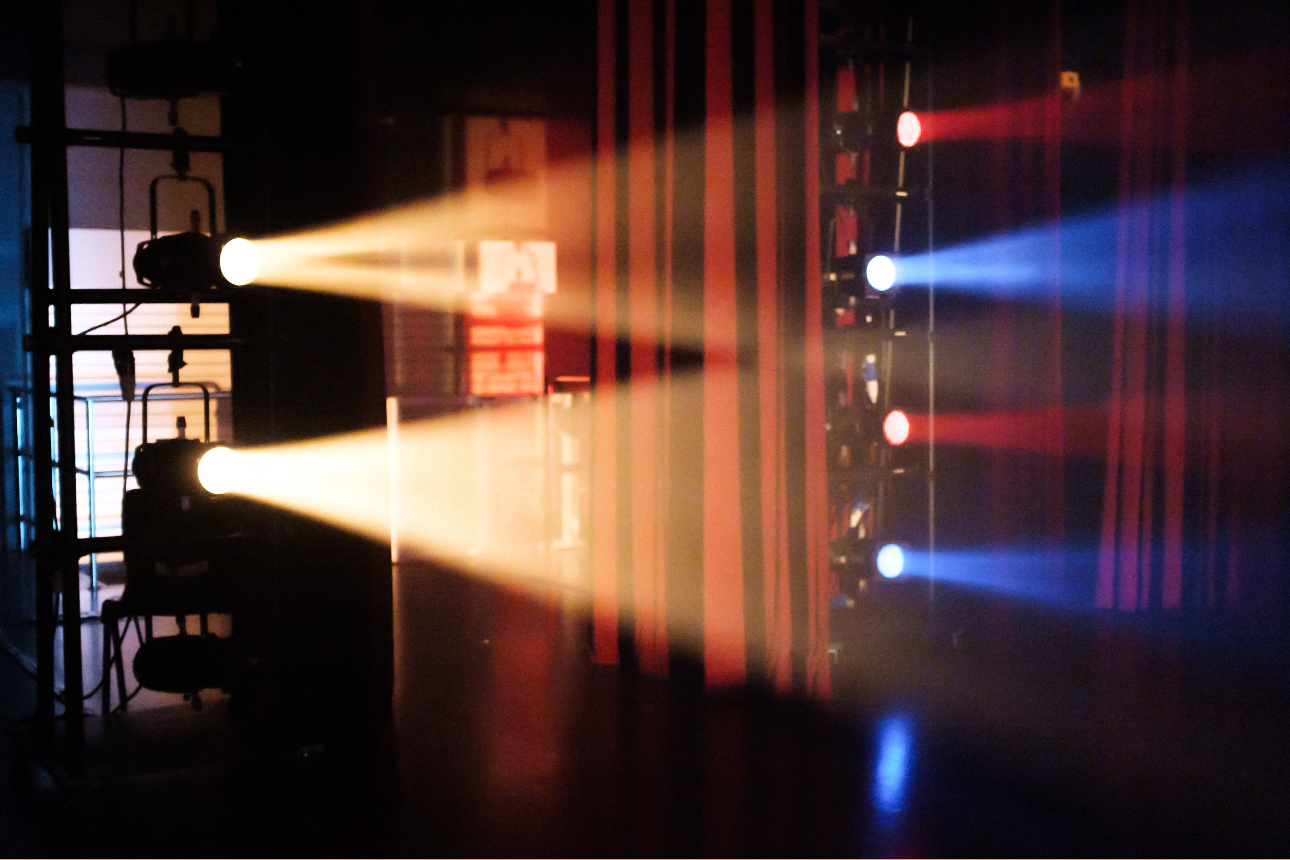 Do you enjoy coordinating productions from start to finish, overseeing the development and presentation of original theatrical works, and working with passionate collaborators in the arts? This position might be for you! We offer a stimulating work environment where creativity, initiative, and versatility are highly valued. In this role, you would work for a multi-project company that aims to share the very best of the performing arts field in the country.
ABOUT US
Founded in 1974, Théâtre la Seizième is the main French language, professional theatre company in British Columbia. Since its creation, la Seizième contributes to the richness and diversity of the performing arts through its activities in new play development, production, presentation, and touring in French. Through powerful experiences that reflect the very best of francophone performing arts, from here and elsewhere, our company aims to inspire, enrich, and bring together diverse audiences.
JOB DESCRIPTION
Under the authority of the Artistic and Managing Director, the Production Manager is responsible for the planning and execution of all production and presentation activities. The individual is responsible for allocating all human and material resources necessary for the smooth operation of productions.

RESPONSIBILITIES
During presentations

Plan and ensure the management of technical production needs and logistics during a presentation (venue rental, consultation of technical riders, coordination of the presentation, etc.)

 

Facilitate communication and coordinate production meetings between the technical staff of the venues, la Seizième's technical director and the visiting companies

 

In collaboration with the technical director, establish the equipment rental list and monitor the budget for equipment rental, create technician schedules for load-in and strike of the set; ensure the hiring of necessary personnel (technicians, surtitling operators, etc.)

 

Request quotes from suppliers, secure resources, and coordinate the reception and return of equipment

 

Coordinate the reception and shipping of sets and touring equipment

 

Ensure communication between technical, artistic, and administrative departments

 

Facilitate the arrival and coordinate the hospitality of artists in Vancouver

 

Create work schedules for box office, bar, and front-of-house staff for the show

Facilitate audience hospitality and safety in various venues when presenting a show

 

In collaboration with the administrative director, track expenses, update the budget, and reconcile finances at the end of each project.

 
During in-house productions
Plan and manage the technical needs of in-house productions in collaboration with the technical director

 

Collaborate with the director to prepare and update production schedules and calendars

 

Collaborate with the technical director and designers to negotiate service agreements and request quotes from suppliers to secure the necessary material resources (equipment, set designs, costumes, props, etc.) for the productions

 

Supervise, accompany, and support the design team throughout the process

Plan, convene, and facilitate production meetings, take notes, and communicate them to the production team

 

Act as a liaison between the creative team and the theatre's administrative team

 

Welcome and integrate the stage management team during venue set-up

 

Collaborate with the technical director and stage management to create crew schedules for load-in, technical rehearsals, and strike)

 

Collaborate with the administrative director

to finalize reconciliation.
Special projects

Maintain an up-to-date inventory of technical equipment at la Seizième and offer advice on equipment purchases at the end of the fiscal year

 

Ensure storage and management of materials in the warehouse

 

Ensure the maintenance of the company van, including valid insurance coverage during periods of use

 

Collaborate with management to develop, update, and implement various company policies related to operations (eco-responsibility, emergency procedures, digital plans)

 

Develop and update supplier, artistic, and venue databases

 

Collaborate with artistic and general management to create and update the annual calendar of activities

 

Support the company's management in recruiting and training technical directors.

 
REQUIRED QUALIFICATIONS
College-level education in theatre production, relevant training, or a minimum of 3 years of experience in a production coordination role in the entertainment industry

 

Valid driver's license

 

Proficiency in spoken and written French and English

 

Good knowledge of technical terms and equipment related to the production or presentation of theatre

Knowledge of technical direction is an asset

 

Proficiency in Microsoft Office, GSuite, AirTable, and Tuxedo software is an asset

 

Knowledge of the artistic community in British Columbia and Canadian Francophonie is an asset

 

Serving it Right

certification and first aid training are assets
DESIRED SKILLS
Excellent organizational skills and ability to prioritize

 

Strong communication, diplomacy, and versatility

 

Ability to work under pressure and manage stress

 

Ability to manage multiple projects simultaneously within tight deadlines

 

Demonstrated leadership skills and ability to work in a team

 

Autonomy, initiative, and creativity
WORKING CONDITIONS
A caring, dynamic, and motivating work environment
Flexible working hours
Two weeks of vacation per year, three weeks after 3 years in the position
Group insurance plan
SALARY
Full-time position, based on a 35-hour workweek.
Salary range: $42,000 – $48,000 per year, to be discussed based on experience.
HOW TO APPLY?
To submit an application, please send a cover letter in French along with your curriculum vitae to Catherine Ballachey at the email address administration@seizieme.ca. Only candidates selected for an interview will be contacted.
The deadline to submit your application is Friday, June 30, 2023.