Cory Haas is appointed next Artistic and Managing Director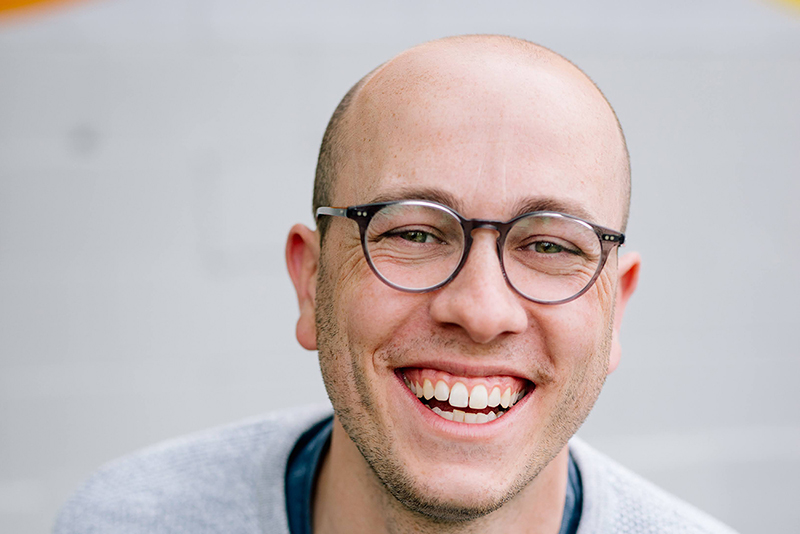 After a rigorous selection process, Théâtre la Seizième has the pleasure of announcing Cory Haas, long-time collaborator with the company, as the successor to Esther Duquette as Artistic and Managing Director.
"The selection committee undertook an exhaustive search at the end of the summer, received a significant number of applications both from here and elsewhere, and interviewed a number of highly qualified candidates," indicated Chantal Lavoie, vice president of the board of directors. "The committee decided on Cory Haas who knows the company extremely well. As an actor and subsequently as a director and creator of original work, Cory has been deeply connected to the Vancouver Performing Arts community for the past ten years. We are delighted to be continuing our support of West Coast talent in gradually handing over the reins of Théâtre la Seizième to him. New challenges will allow Cory to implement his artistic vision while ensuring the continuation of the highly efficient administration that Esther Duquette has developed. We warmly welcome him with the assurance of our constant support during this period of transition and into the future. Welcome Cory!"
As a bilingual artist who works in both the Francophone and Anglophone theatre scene, Cory Haas is a director, theatre maker, performer, translator, acting coach, and has also occupied the position of Artistic Assistant for la Seizième. He holds a Master of Fine Arts in Actor Training and Coaching from the Central School of Speech and Drama and a Bachelor of Performing Arts from Capilano University. In 2020, he received the National Theatre School of Canada prize for artistic development, and in 2022 the Roland Mahé prize, awarded by the Foundation for the advancement of francophone theatre in Canada (ATFC). He was recently seen performing in Mani Soleymanlou's Un.Deux.Trois., where he shared the stage with 35 Franco-Canadian performers. He has also participated in a number of la Seizième productions in the last few years, such as Nombre, le NoShow Vancouver, Deux ans de votre vie, or Statu Quo. He also created a performance for Nos Repaires and directed the young audience production of Simon a toujours aimé danser.
"It is with great pride that I continue my relationship of almost 10 years with la Seizième and that I take over from Esther Duquette! I aim to continue to involve the company and its values in the many communities it belongs to, all the while celebrating the features which have made its renown: the visionary creators, the audacious theatre, and the ever-evolving audiences. Theatre is always putting us face to face with new provocations; it is dynamic and alive, in constant renewal. Therefore, it is with great anticipation that I prepare to take on this new challenge. See you at the theatre!" – Cory Haas
As of January 3, 2023, Cory will take on the position of Co-artistic and Managing Director alongside Esther Duquette who has worked with the company for a decade and took over the direction of the company in 2016. The transitional period will take place until April 1, 2023, when Cory will be officially named Artistic and Managing Director of la Seizième.