One year in a pandemic: our team speaks from the heart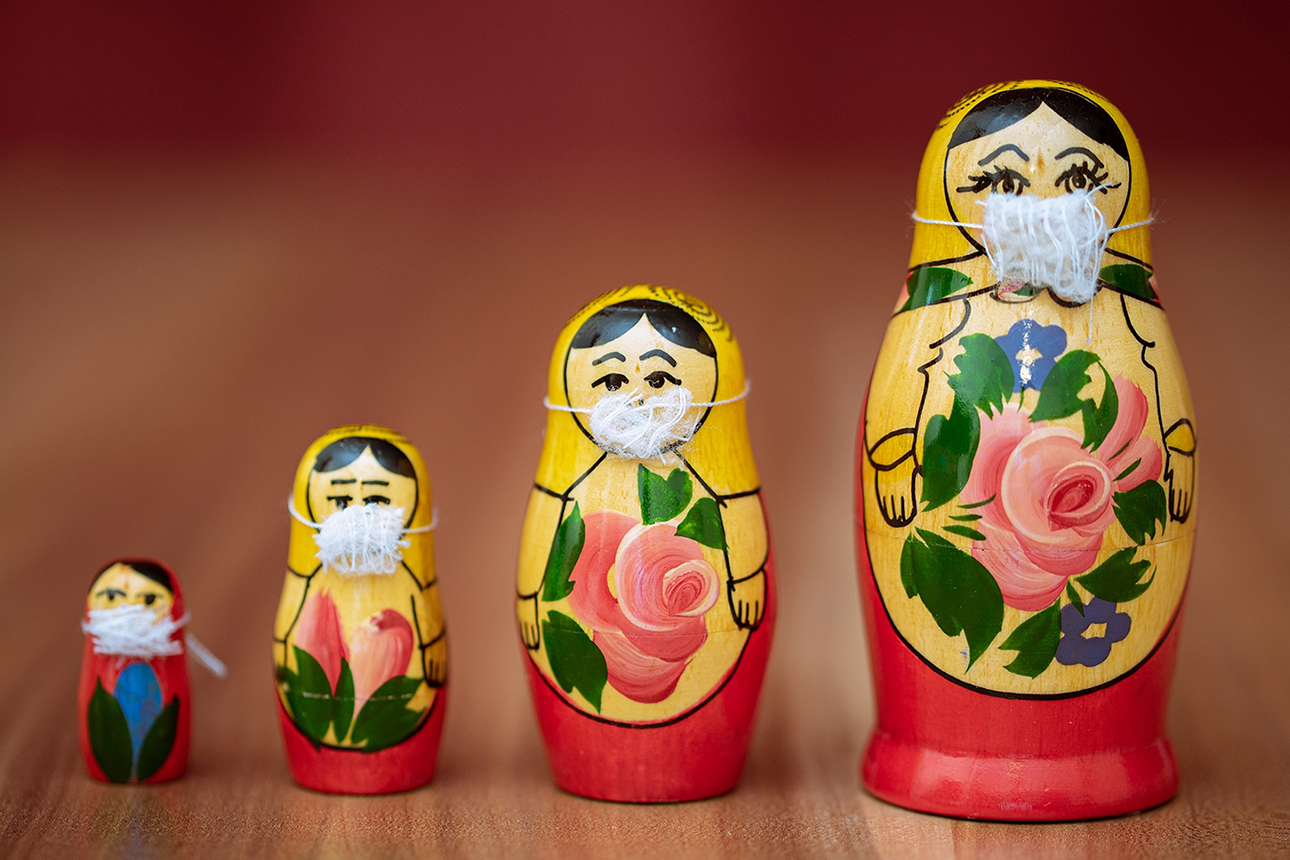 On March 17, 2020, we announced our first cancellations due to COVID-19: rehearsals for our young audience show, Le Merveilleux Voyage d'Inès de l'Ouest, and the school tour which would have had 75 performances in three different provinces. One year later, our team takes stock. How are we feeling? What do we miss the most? What will we do once we reopen our doors to audiences? What would we like to say to them?
Catherine, Administrative Director:
How are you feeling? I have hope! Bit by bit, the pandemic is slowing down. Even if it has been a confusing and frightening situation, I trust our health authorities. I can't wait for my turn for the vaccine and to return to a somewhat "normal" life.
What do you miss the most about theatre over the past year? Applause! Maybe it's a little weird, but when I heard the first applause during our last show in September, Nos Repaires, I started to cry! I realized it had been a long time since I heard real applause. Before the pandemic, it was at least once a week. Real-time reactions from our audience… I guess I took that for granted!
What would you like to say to our audiences? We miss you! I look forward to the day we can welcome you safely to our theatres to share a theatrical and artistic experience. It's coming sooner than you think, promise!
Sarah, Audiences Officer:
What is your fondest theatre memory? I'm lucky I have worked several years for the Festival d'Avignon: despite blazing heat, this is the time of the year that we're eagerly waiting for! Spirits are high, the entire city is filled with theatre… In just a day, we can attend a show in the main courtyard then discover street theatre, we can cry our eyes out or roar with laughter in record time… I can't wait for the day we will be able to relive that again!
Theatre for me is… a range of emotions, a gateway to the world, a connection with the present.
What do you miss the most about theatre over the past year? The proximity with the actors and the audience. I love the feeling of patiently waiting in my seat while sharing a collective and very intimate experience at once. It reminds me that I'm in the right place, at the right time!
The day we will announce the  reopening to our audience members, I hope we'll feel safe again, ready to embark on new adventures without asking ourselves questions!
What would you like to say to our audiences? We have had little contact within the past year but we felt your support and heard your words of encouragement, thank you! I would also like to thank the academic staff: thanks to them, theatre has kept on reaching schools, and I'm happy to know that the new generation will have had access to beautiful theatrical moments in spite of everything.
Alain, Interim Artistic and Managing Director:
My fondest theatre memory is unfortunately not at la Seizième, not yet… It's an egotistic memory, a moment when I was performing and, when I appeared on stage, my oldest daughter, who was still a kid, cried out: It's my dad! Otherwise, I have of course memories of theatre that literally made me a better human being; like this Flemish piece, Us/Them, that depicted a terrifying hostage-taking in a school, told by two surviving kids who have transcended the tragedy.
Theatre for me is… the power to access a dimension of reality as striking as dreams might sometimes be: creators' visions that reflect our human condition..
What I miss the most is the ability to meet and encounter.
The day we will announce the  reopening to our audience members, I'll rush to go and see the delight on their faces.
Jessie, Project Coordinator:
Your fondest theatre memory? The contagious bursts of laughter, emotions experienced by the audience, and atmosphere of the venue.
Theatre for me is… freedom of expression, open-mindedness, sharing different viewpoints as well as a short journey in an imaginary world.
What do you miss the most about theatre over the past year? Teamwork, collaboration, human contact, the energy invested in a project and the gratitude of the audience and the artists. Most particularly I miss the meeting of audience and artists.
What you would like to say to our audience members? We are all looking forward to welcoming you and presenting the result of our work!
Cory, Artistic Director Intern:
Theatre for me is… an encounter, it is discovery, possibilities! I think that with the pandemic we became aware of where culture is placed in the governmental hierarchy. It's a shame. That being said, when we come out of those structures, when I look around me, I can see how much culture is needed. That gives us hope, it gives the energy to keep going, to prepare for the eventual re-opening of theatres.
What I miss the most is the moment right before the show begins, the moment when we hear the audience taking their seats, the moment where everything is about to start. It's a moment of anticipation, filled with energy and unknowns, when anything can happen.
What you would like to say to our audience members? I want to say thank you to our audiences, and we'll be back!
Caroline, Communications Officer:
Theatre for me is… an encounter and a moment shared between audience and artists, an experience we come out of a little bit changed every time. That's what I've been missing the most for the past months, this feeling of "connection" in an arts venue, feeling that we're living an unique experience surrounded by other people. With the best intentions in the world, the shows streamed online just can't give us such intense feelings.
How are you feeling? We've been living in such an uncertain world for a year, it still is something quite surreal for me. Although I'm far from my family and friends who live in Belgium, I'm lucky to be surrounded by great people here. I work with a great team, kind colleagues, who have a lot of creative ideas. We're going to start a series of micro-residences with local artists very soon, and we can't wait to tell you more about it!
What you would like to say to our audience members? Come back in numbers when we reopen the theatre doors, invite your family and friends, or somebody who doesn't know La Seizième yet! Your support is our strength, we need people like you in order to host and present shows for the enjoyment of all ages alike. Thank you for being there for us!