Spotlight on our artists – Summer 2022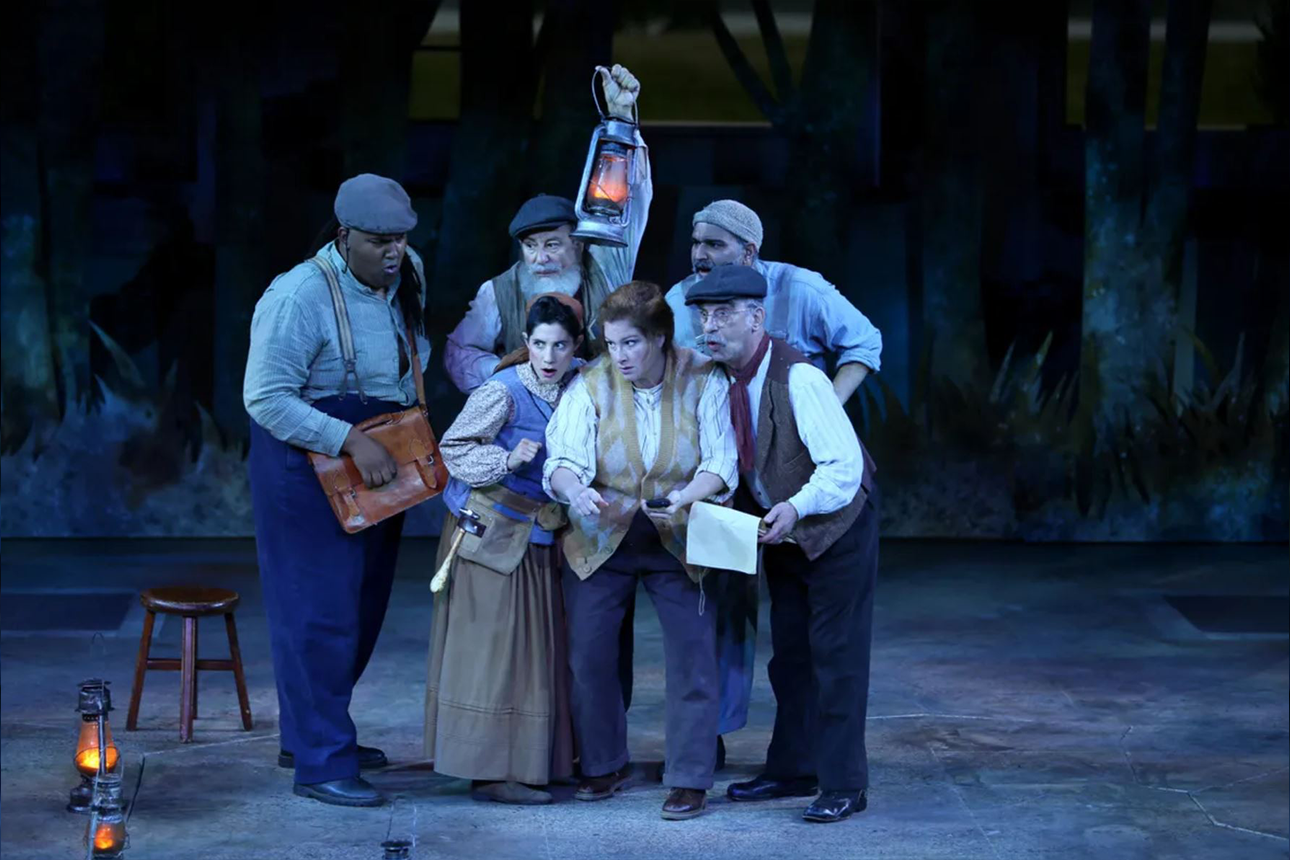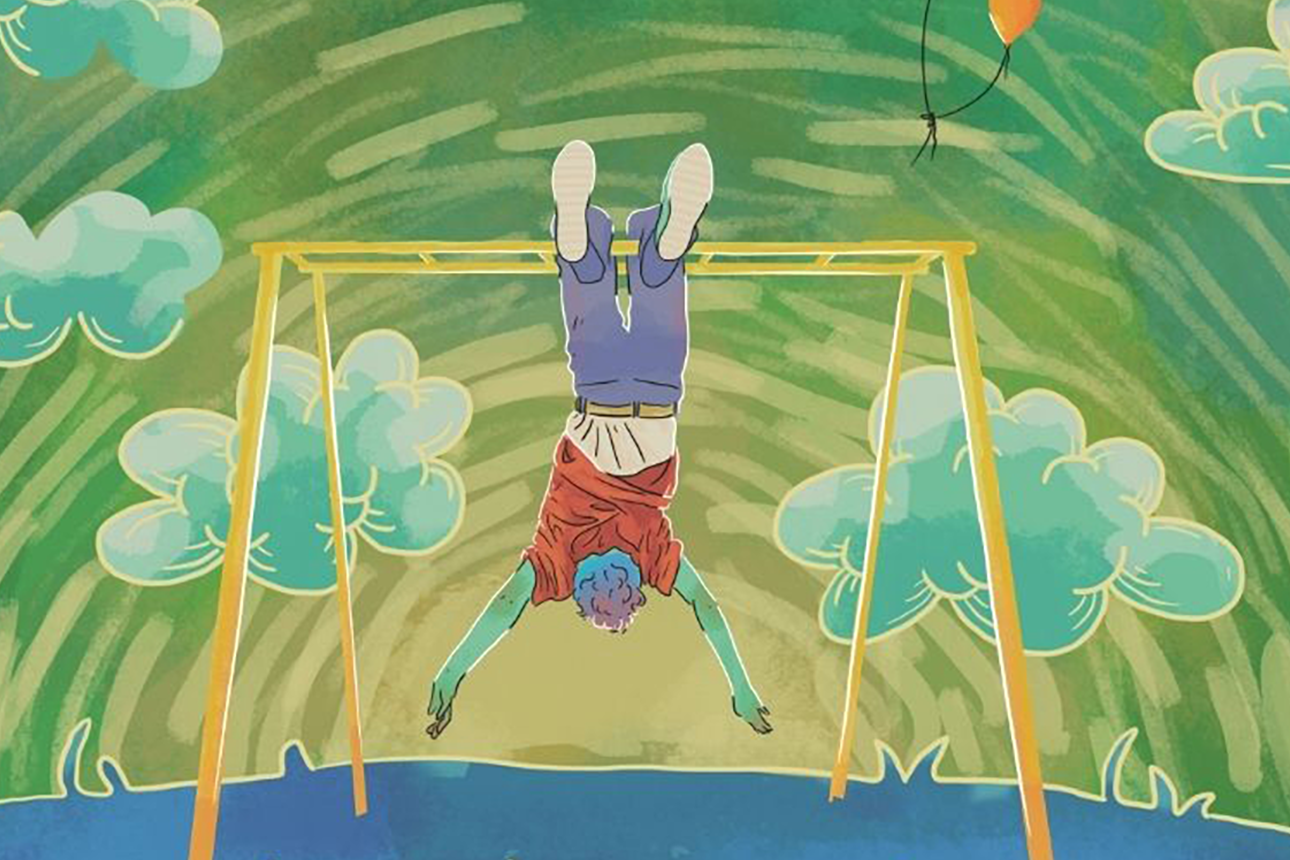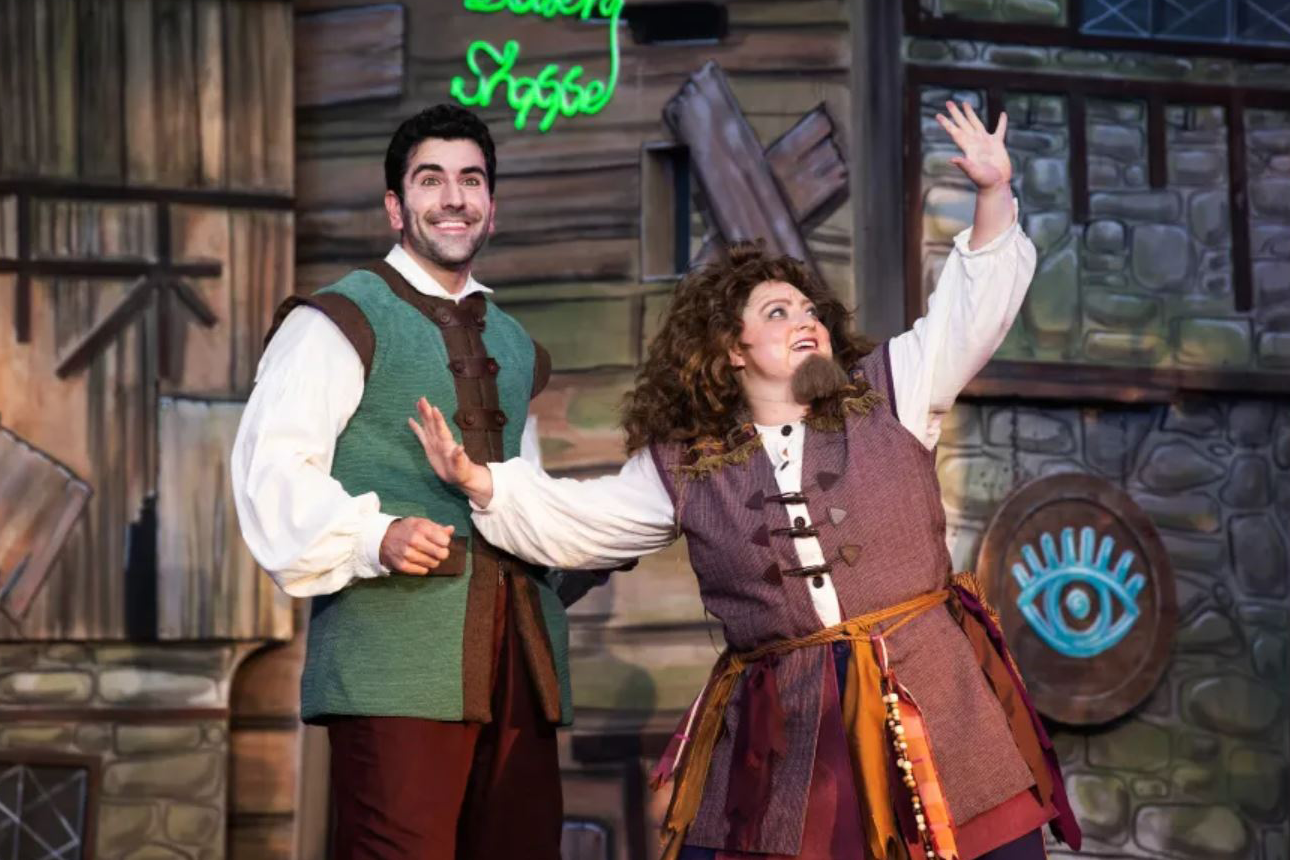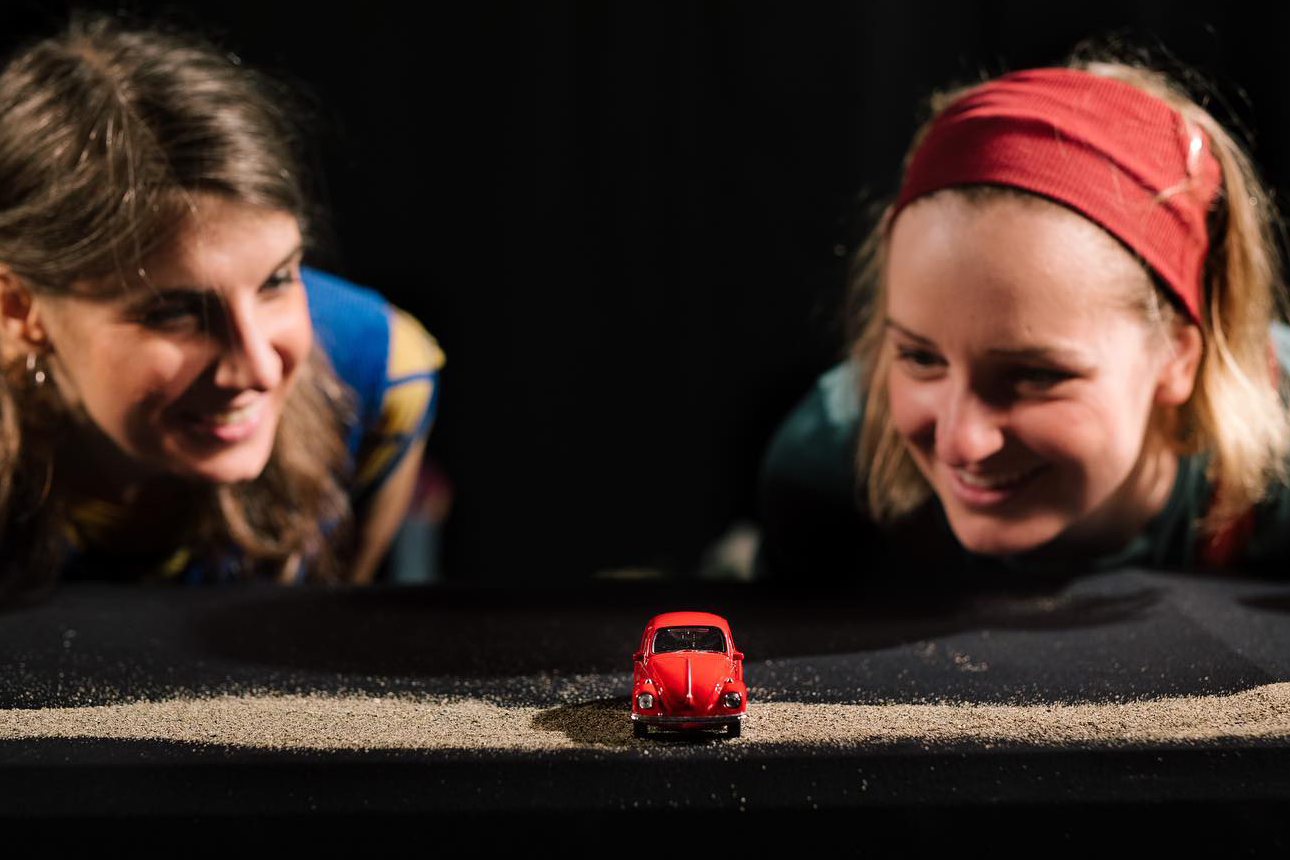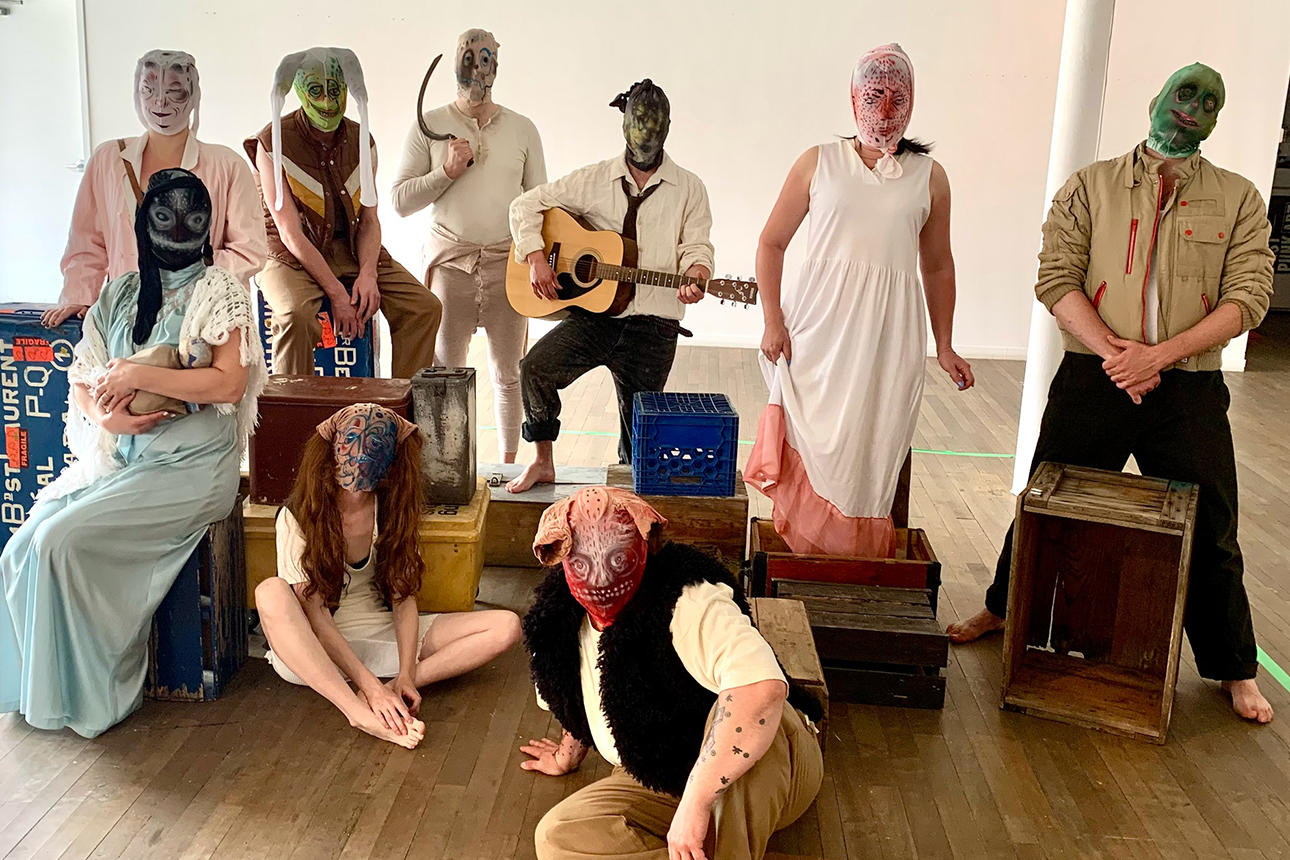 The summer is in full swing. For some a time for rest and relaxation, for others time for work. Awards have been presented, plays and works in development are underway, shows are seeing the light of day (or night); here are the latest updates regarding our artists.
At the end of June, Shizuka Kai (Le merveilleux voyage d'Inès de l'Ouest, Simon a toujours aimé danser, Crème-Glacée) received two Jessie Richardson's awards, both for "Outstanding Set Design": the first one for Clean/Espejos (Neworld Theatre), and the second for Ladies and Gentlemen, Boys and Girls (Carousel Theatre for Young People). She also designed the set of Something Rotten! presented by Theatre Under the Stars this summer, and she's currently working on a bunch of puppet show development work. Two will premiere at the Vancouver Children's Festival in 2023: Otosan (Little Onion Puppet Co.), a table-top puppet show inspired by her childhood growing up with a wildlife videographer father (using his real footage from the Arctic); and Puppets in the Classroom (Neworld Theatre), a 2D and 3D mixed puppet show inspired from working with young students in the classroom over the course of several months. She's also working on a third puppet show which is in very early development, Monsters Like Us, supported by Vancouver Asian Canadian Theatre.
Featured in Bard on the Beach's A Midsummer Night's Dream is Joey Lespérance (Nos Repaires, Le Soulier, Bonjour, là, Bonjour) who was the recipient of the John Moffat & Larry Lillo Award at the recent Jessie Awards ceremony.  This annual award is intended to assist mature West Coast theatre artists to further their artistic development. Joey will also participate in the dramaturgical development program of la Seizième during the 2022-23 season to work on his first solo piece, Michel(le).
Jessica Oostergo (Le merveilleux voyage d'Inès de l'Ouest) also won a Jessie Award for "Outstanding Costume Design" for the show Bunny (The Search Party). She has also been working as the Assistant Head of Wardrobe at the festival Bard on the Beach since the beginning of summer. And in the fall, Jessica is confirmed to design Almost a Full Moon at the Citadel Theatre in Edmonton, and Derwent is Different, the next tour for Green Thumb Theatre.
As for Sophie Tang (S'effondrent les vidéoclubs), she's the recipient of an award for "Outstanding Lighting Design" for the show we the same (Rubby Slippers Theatre). She's also working this summer on Harlem Duet and Romeo and Juliet presented by the Shakespearean festival in Vancouver.

The play Clementine, a (true) story, by Anaïs Pellin (Le merveilleux voyage d'Inès de l'Ouest) will be produced by Carousel Theatre for Young People in February 2023. Notably collaborating on this project will be Emilie Leclerc (Le merveilleux voyage d'Inès de l'Ouest, Nos Repaires, Le NoShow Vancouver) and Leanna Brodie. Anaïs will also continue her dramaturgical journey with la Seizième, developing her play for young audiences, La Befana. Along with these delightful projects she will, in the fall, take part in a major Pan-Canadian piece alongside Vancouver artists France Perras (S'effrondrent les vidéoclubs, Le Soulier, À toi, pour toujours, ta Marie-Lou), Cory Haas (Nombre, Nos Repaires, Le NoShow Vancouver) and Anais West (Le NoShow Vancouver), as well as with many artists hailing from other regions of francophone Canada… This impressive and unusual play will be presented by la Seizième in the fall of 2022!

And elsewhere in Canada:
The city of Sherbrooke (Quebec) presents until August 20 Ventre-Ville, a theatre experience co-written by André Gélineau (S'effondrent les vidéoclubs) and William S. Messier which narrates the past and present story of the town. The playwright was also

in residence with his troupe at the Sporobole Contemporary Art Centre in June and July for the

adaptation of his play Sainte-Johanne-des-Calvettes, that will be presented to the public in August.
The play Les Glaces by Rébecca Déraspe (Le merveilleux voyage d'Inès de l'Ouest, Gamètes) will come to life at Théâtre la Licorne and Théâtre de la Manufacture (Montreal) in October 2022. As part of the company's programming, Annie Darisse (Gamètes) will also be presenting her solo performance Le titre du livre serait Corinne, based on the story of her family.
In the fall of 2022, Marie-Thérèse Fortin (La Détresse et l'Enchantement) will be performing in Verdict, an interactive show that goes over a plea from a famous legal case that triggered social change.

Hubert Lemire (Le NoShow Vancouver) will be performing in Gaz Bar Blues, a show presented by Duceppe, Théâtre la Bordée and other companies in Quebec in early 2023.