Repaire #2: Rachel & Joey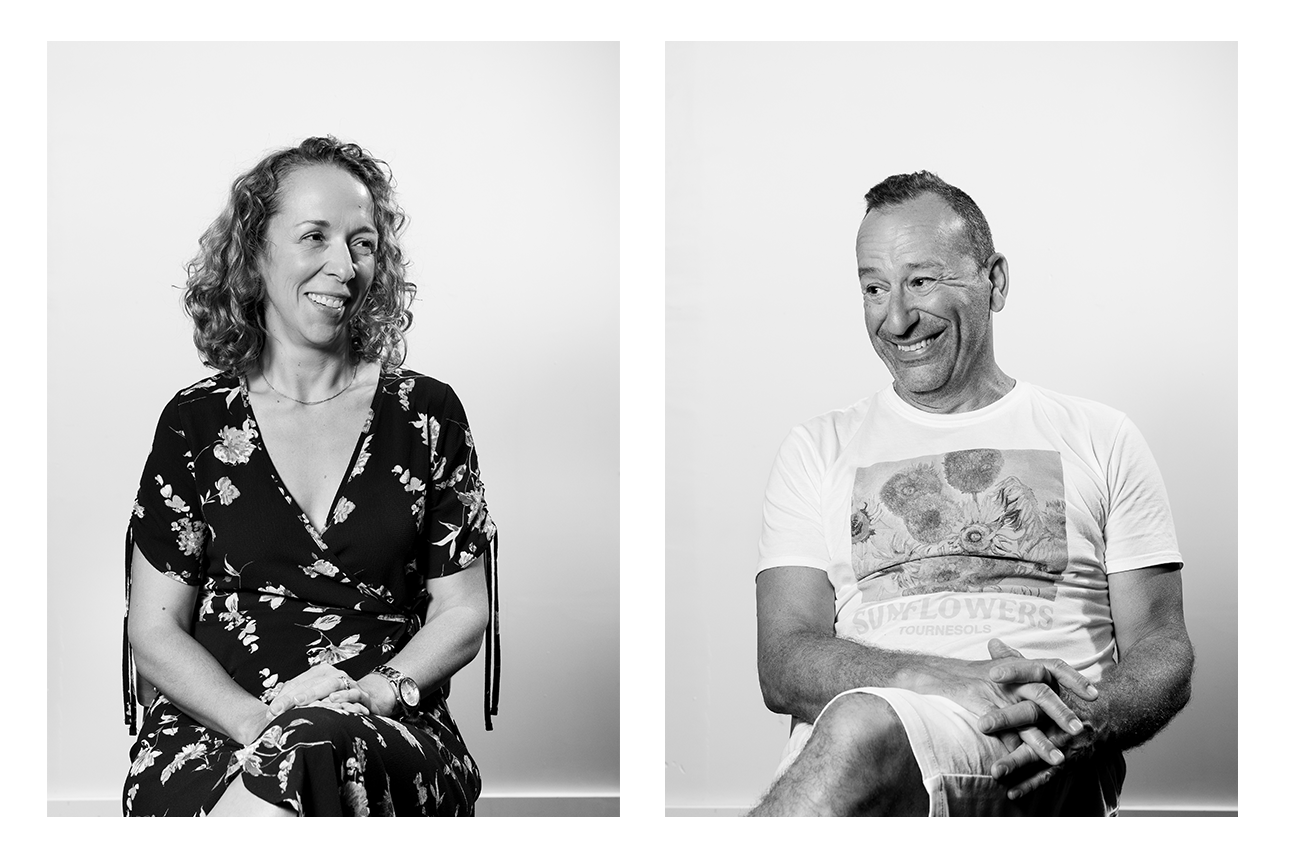 More than a show, "Nos Repaires" is made of five pieces that blend into a coherent whole. The micro-performances are connected to each other by the same creative process, a reconsideration of what is "essential" and good chemistry. Who better than the actor-director duos themselves to describe Nos Repaires' performances? Joey Lespérance and Rachel Peake created Repaire #2, a piece that opens a few doors…
What is essential to you?
Rachel: My family, both those related to me by blood and my chosen family.
Joey: For this project, it was essential for me to create, to have fun, and to explore new horizons.
How was the creative process during a pandemic? Did it create any new opportunities?
Joey: The creative process during a pandemic has been very surprising for me. With the constraints imposed on us by COVID, we have been able to explore opportunities that I would have never thought of otherwise. What seemed like constraints (performing outside of a theatre, in front of small audience) became opportunities. Despite some technical difficulties, we have the opportunity to perform in new spaces, in front of an intimate audience, it's very liberating!
Rachel: It is difficult as ours is a really physical world full of contact! But we have found ways to fulfill that while obeying the rules of the pandemic and it is true that the constraint has given us an exciting challenge.
What do you like most about your creative partner?
Rachel: Joey is incredibly hard working and he is full of ideas and a passion for details. He is incredibly funny and a natural performer, but he is also open to share in the creation process in a beautiful way. He is a generous partner and we complement each other very well by adding our ideas together to make them even better than they were individually.
Joey: What I love about my creative partner, Rachel Peake, is that she loves laughing as much as I do. Her directing style always allows for space for the actor to discover. She's really a perfect partner.
What's one thing you would say to convince someone to see your show?
Rachel: We are fascinated at how close we all live to each other – we can see in each other's windows – yet we don't truly understand one another. Our piece is a rare opportunity to see what happens when the front door closes behind someone, and when they learn that to be watched can actually be freeing in a way you have never imagined.
Joey: PRECIPICE
***
Repaire #2, Joey & Rachel's performance, will take place on Thursday, September 24 and on Saturday, October 3rd in the West End.
(all the performances of this piece are already sold out).
More info about Nos Repaires and the four other pieces on the page of the show.