Ceci est une histoire d'amour: interview with author James Gordon King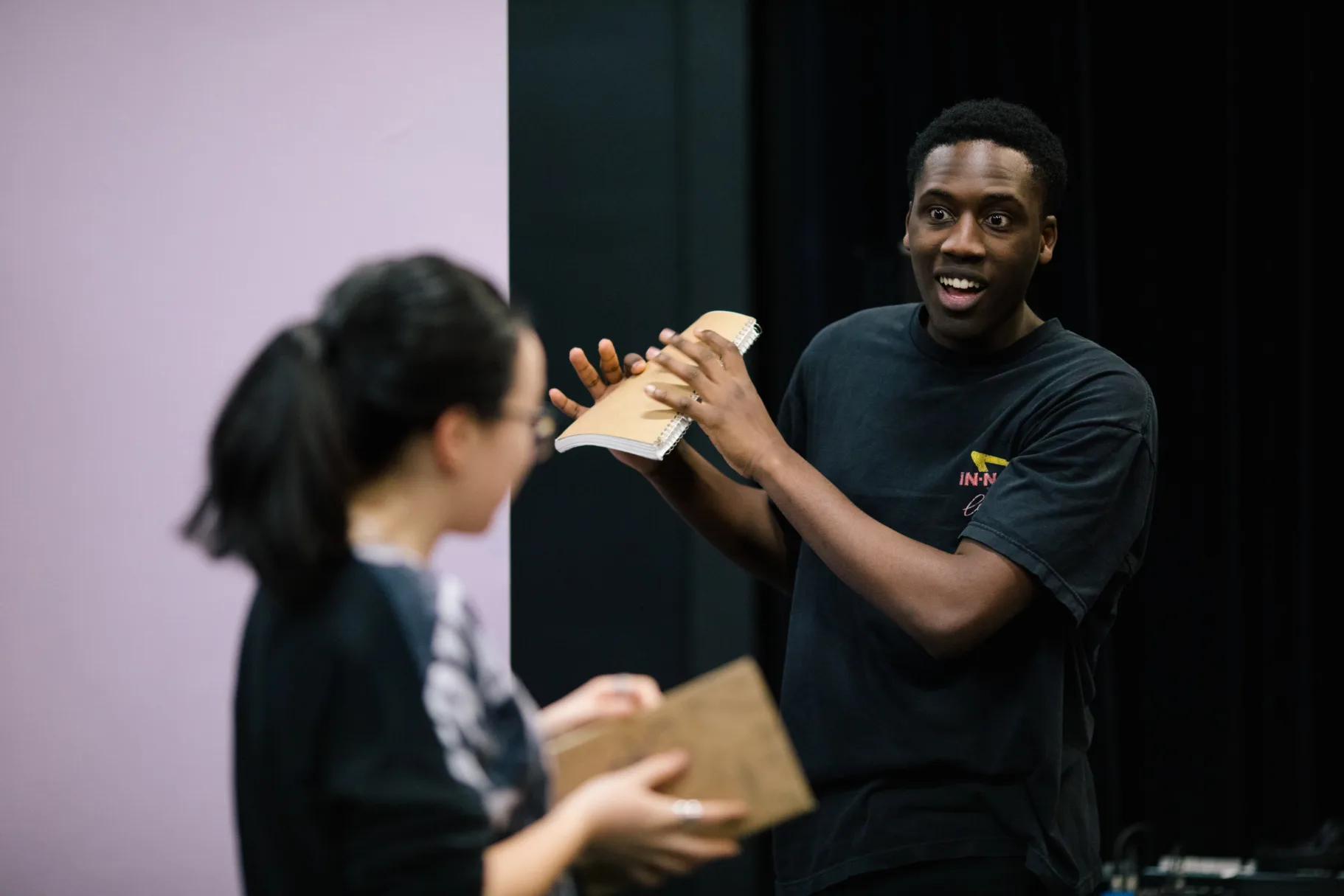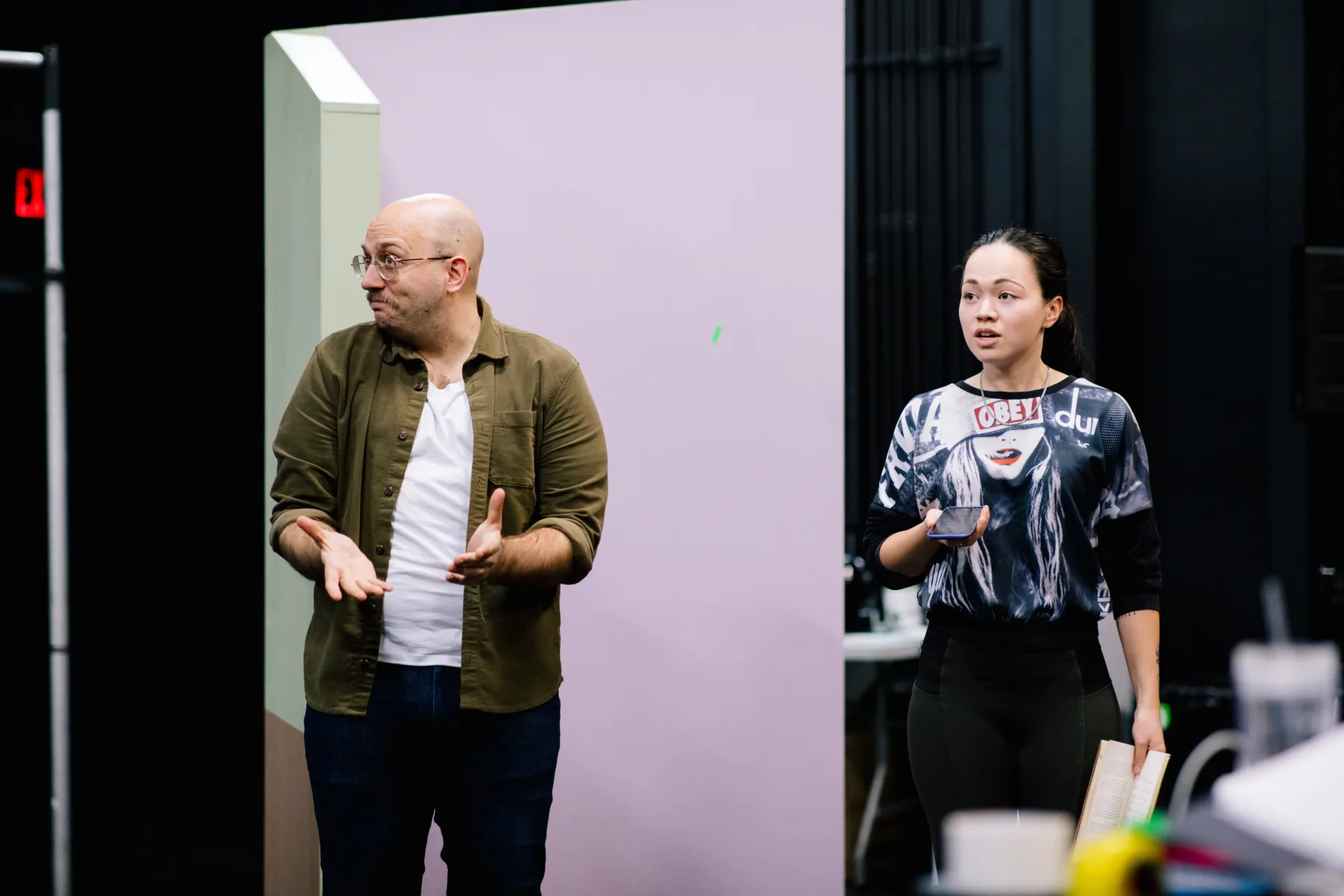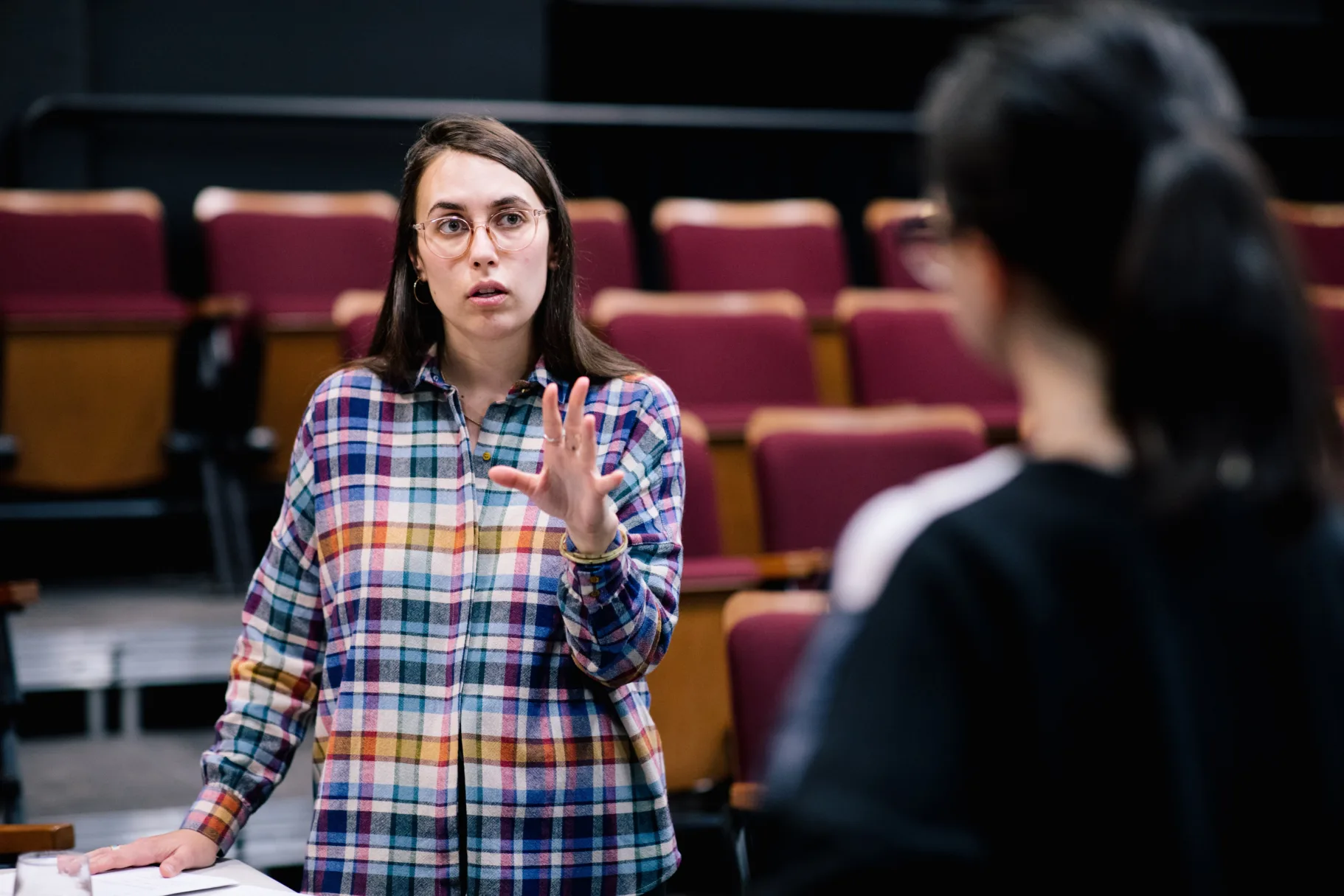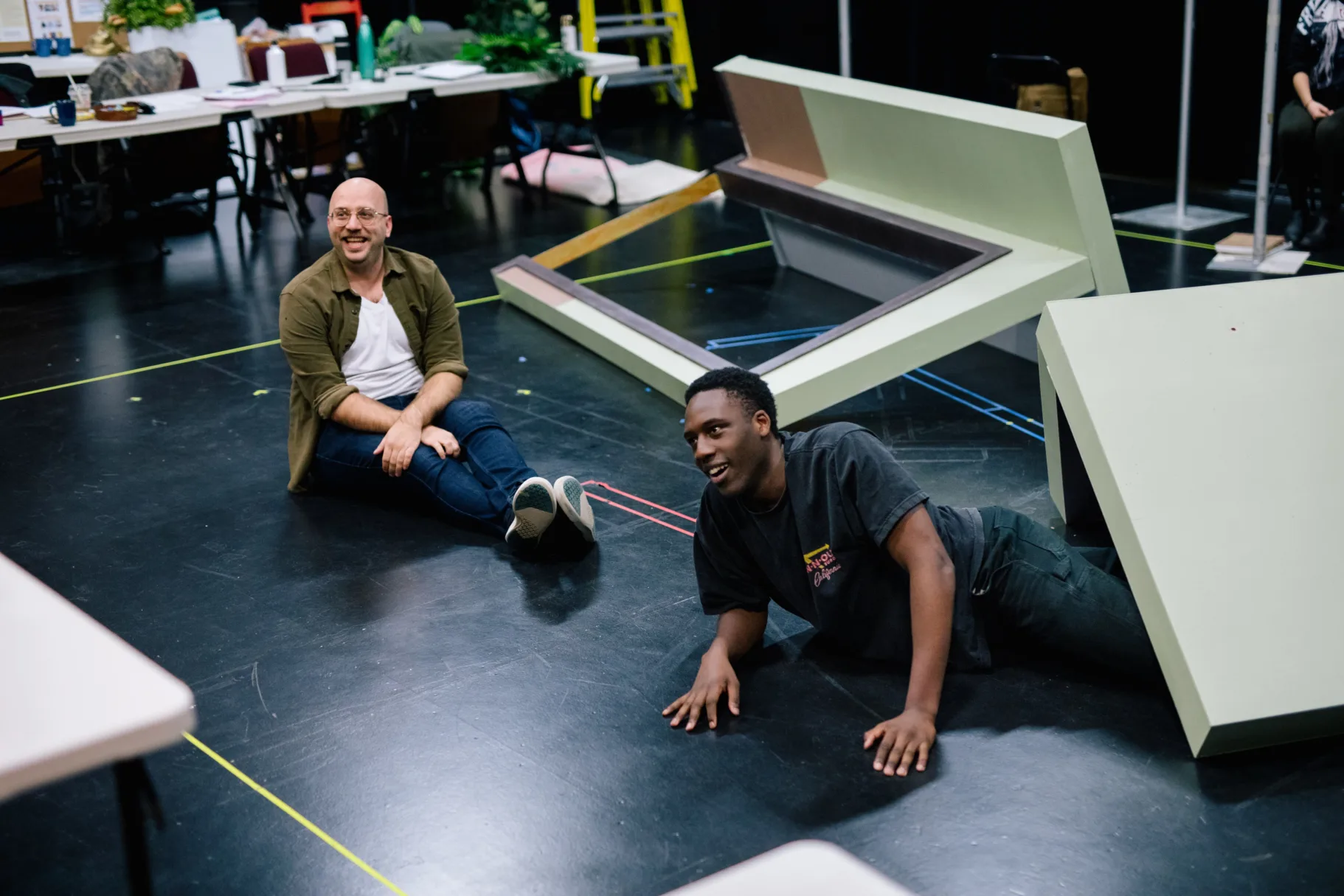 As part of the dramaturgical development program at La Seizième, author James Gordon King developed the play This is a love story, which has been translated into French as Ceci est une histoire d'amour. Intended for teenagers, the piece is build on the model of romantic comedies. After being translated by Gilles Poulin-Denis (S'effondrent les vidéoclubs, Straight Jacket Winter, Bonjour, là, Bonjour), the show is now directed by Marie Farsi (Nos Repaires, Crème-Glacée). It will be presented at a family performance at Studio 16 on Saturday, April 1, before touring secondary schools in the province between April 3 and May 3. James Gordon King shares his writing process, what he aims to convey with theatre, and the philosophical questions that inspire him and permeate the play.
Ceci est une histoire d'amour is a play that was commissioned by Théâtre la Seizième through our dramaturgical development program. Could you talk to us about how the play came to be and what the program means to you?
James Gordon King: I approached Esther Duquette, Artistic Director at la Seizième, in 2018 about this project. I knew the theatre company was looking for writers to commission a show for young audiences and I was really interested in working with la Seizième. My ambition was to do something simple. I think in Canada there's a tendency to make a lot of TYA (theatre for young audiences) "issue based" because we feel theatre is an important platform and that we need to use it to raise awareness about social issues – and I'm not necessarily disagreeing with that position but for me writing in general (and theatre, more specifically) is about story and allowing the audience to feel or experience something through characters. What I wanted this particular audience to experience is the feeling of falling in love for the first time. I wanted to write a play about the soaring highs and the crushing lows of being a teenager and being in love. A pop song essentially. But I wanted to be more meta with it. I wanted to analyze how our mass culture informs our understanding of falling in love and what that means.
How did the writing process go? Did you have a precise idea of the story you wanted to tell?
James: This writing process was extremely difficult. Mainly because all the meta-theatricality I had installed into it. I felt, at times, like the show's ideas were obfuscating the characters and story. So the biggest challenge for me was "how do I bring the characters front and centre?" Because I think that, in order for an audience to feel something, we generally need, identifiable and sympathetic characters to latch onto. And I think, through a lot of work with Gilles Poulin-Denis, Anita Rochon, and Marie Farsi, that I was able to strike a nice balance in this. In terms of the idea of the story, I wanted to follow the template of the rom-com. So I studied that. The only thing I wasn't sure about was the ending because – and not to give things away – endings in real life are much more ambiguous than in movies. But I knew it had to be satisfying as well. So finding the right ending took me some time. It was probably the hardest part of the process.
Through the lens of the romantic comedy, the play takes on philosophical questions about destiny and free will. Do you think we are masters of our own destiny or that everything is written in the cards for us?
James: First off, I think that in general our society places too much emphasis on the importance of individual choices (our "freedom to choose") and that it has led us to a very unsettled, neurotic and alienated culture. I think that this idea that we're masters of our own destiny is, perhaps in the modern mind, vain and narcissistic. In reality, there's so much in this world– whether in our class, our race, our upbringing, our community, our relationship to land, etc. – that can pre-determine choices for us. Now, does thinking this make me a determinist? No, but I think it's important to understand that we, as humans, live in relation to our conditions. You could even, depending on how fatalist you wanted to be, say that we're slaves to our conditions. But – and there's a big but here – something you have throughout all kinds of different cultures are these mythical characters defying their given conditions (frequently defying the gods) in order to become, essentially, heroes. I'm thinking of characters like Prometheus, Raven, or even ordinary mortals like Antigone or Orpheus. So, to round this question out, yes, I do believe in free will but I think it's something that's reserved for the most heroic among us. Because it often requires an incredible amount of bravery and sacrifice.
Your play will be staged for the first time and directed by Marie Farsi. Which part of the script are you most impatient or curious to discover on stage?
James: There's a lot of narration in the script and I think the thing I'm most curious about is seeing how much of this is necessary and how much can be communicated through image or physicality. It's always a difficult thing to estimate as a playwright – especially in a play that relies so heavily on concepts. But Marie has an excellent vocabulary for the stage, and she's wonderful in bringing ideas out of actors. I'm really excited to see what she can add to the play.
---