Interview with Simon Boulerice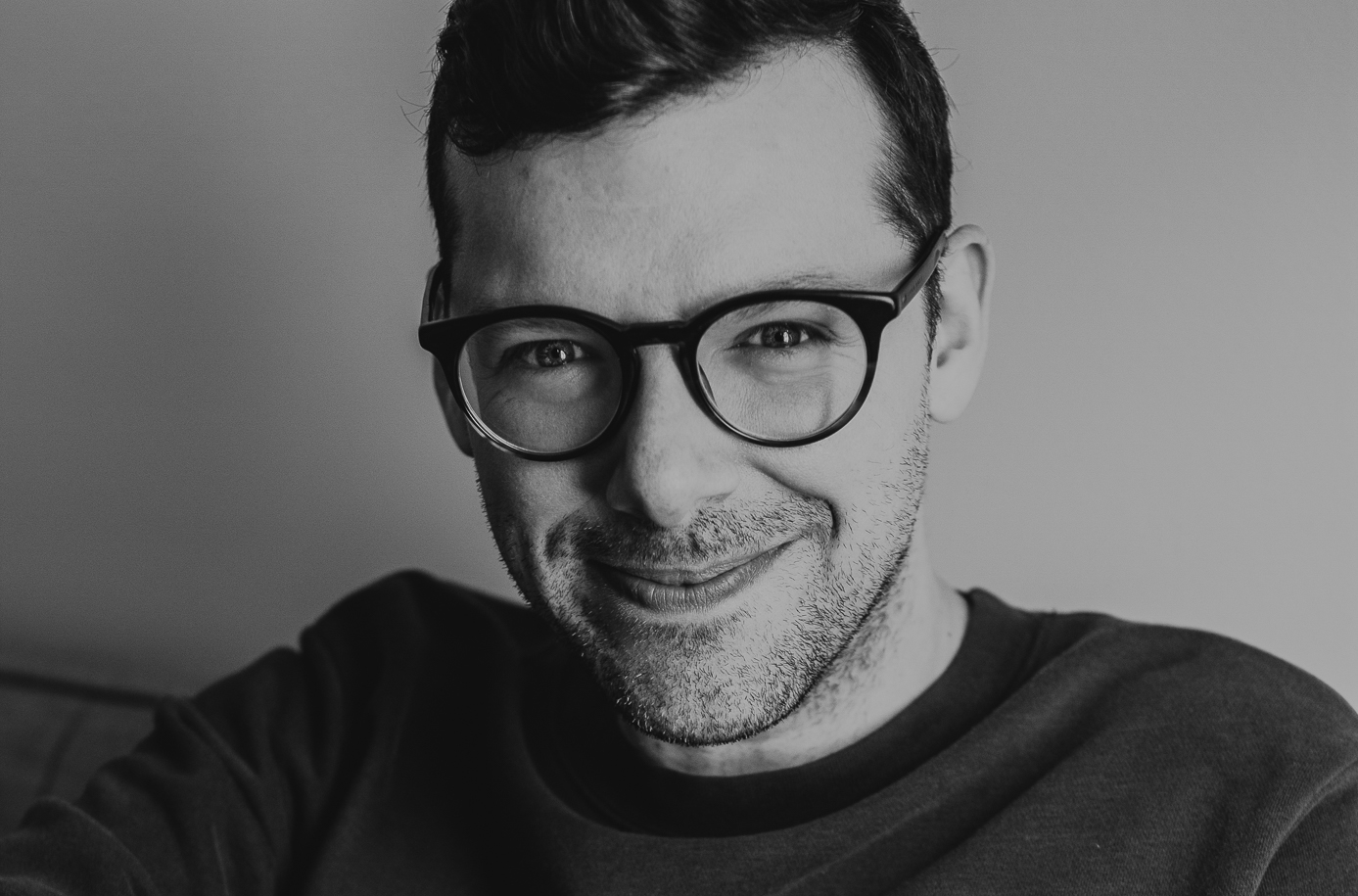 From April, la Seizième will present the play Simon a toujours aimé danser to B.C. secondary schools. Its author, Simon Boulerice, was recently in Vancouver to work on the adaptation of the original text. We caught him between two working sessions.
"After this play, I got the most beautiful feedback of my life"
Simon Boulerice, you are a playwright, actor, and director, but also a dancer, singer, and poet. How would you define yourself?
I often say I am a jack of all trades. I feel like I have multiple selves. I first studied literature then turned to theatre. I also like dancing, singing, and plastic arts. You could say that I am a creative artist who happens to love writing especially. I am attached to plays in general because they allow me to combine my many passions. Theatre is in the middle of it all. It binds together speech and movement, the two poles I have always been attracted to.
Tell us about your life…
I grew up in the small town of Saint-Rémi in Montérégie. When I was seven, I discovered that the inhabitants were called the "Saint-Rémois", just as "Serrez-moi" (hold me tight). I found this double meaning was truly beautiful; it inspired me to pursue words and their inner beauty. At 17, I moved to Montréal to study; Montréal is my home now. I enjoy travelling and discovering new horizons, but I always love to go back to Montréal. This city is inherently flawed and that's why I like it so much. It is like a house you can get in with your shoes on, you are not afraid to get mud all over the floor, you simply feel at home.
Tell us about Simon a toujours aimé danser. How was this play born?
I wrote the script while at theater school in 2006. Simon a toujours aimé danser is an autofiction. It is based on the story of my life, or rather on a hypertrophy of certain aspects of it. This is the story of an adult telling how his 12-year-old self's voice broke in the middle of a solo at church. He compares himself with two musical prodigies, Wolfgang Amadeus Mozart and Whitney Houston, who both happened to be choir geniuses  at approximately the same age. This is the story of this boy whose voice and faith broke at same time, in front of God. This memory is partly true; I chose to play around with it.
You performed this show for more than seven years. In spring, another actor, Benoit Trudel, will play your role in the production by Théâtre la Seizième. How do you prepare yourself for this transition?
I always thought someone else could take up the show. I am very glad to see it happening here. We are constantly exchanging with Benoit Trudel; I want him to feel comfortable with the text even if it means modifying certain parts of it. I want him to embody the character, to bring it to life. He must not play my role but develop his own. I believe in sincerity. You cannot play the character, you must be the character, you must be true while dancing and singing, you must accept to reveal your weaknesses. I am aware we are talking about theatre and not about cinema, but I feel it is what the play demands: to lie on the border between truth and deception while allowing gravitas to balance it out.
What are the main themes of Simon a toujours aimé danser ?
This play is a multifaceted hybrid, somewhat like me. It talks about transmission. Simon both wants to have children and is afraid it may not happen. But transmission can also be seen as the sharing of passions. It talks about religion too. When Simon sings at church, there is this major cut-off point: a divine treason after which he starts to dance. But this show is mostly about passions, about how they can reveal and transcend someone. I am convinced of it: the strength of our passions enables our blossoming. And yet, the Simon of my story tells us how he gets a cake squashed in his hair after dancing in front of his classmates. The stench remains, but he keeps on dancing. I think this is the reason why teenagers love this play so much; after all they're living the golden age of passions.
It is often said about young audiences that they are a tough, but fulfilling, crowd to please. Would you agree?
Performing this play in front of teenagers has not always been easy; watching a man happily dancing on stage is still something hard for some. At the same time, I have never been prouder. I got the most beautiful feedbacks of my life after this play. Some teenagers stayed at the end to thank me, to tell me how much ow much this show meant to them. That's so powerful!
When I perform for adults, I don't have the same deep resonance. I can entertain them, touch them even, but it is way harder to make a long-lasting impression. Teenagers are much more sensitive to sincerity. It goes straight to their heart. Besides, the play is raw; this fragility often touches teenagers.
It is truly a pleasure to perform for teenagers. You can make a long-lasting impression, but also be the witness of their inner vibration at the end of the show.
A few words to the teenagers who are about to come and watch the show?
Please come open-minded and open-hearted. Allow yourself to adopt a positive point of view: Someone is going to open up in front of me, I will embrace his art with empathy.