Meet our new artist in residence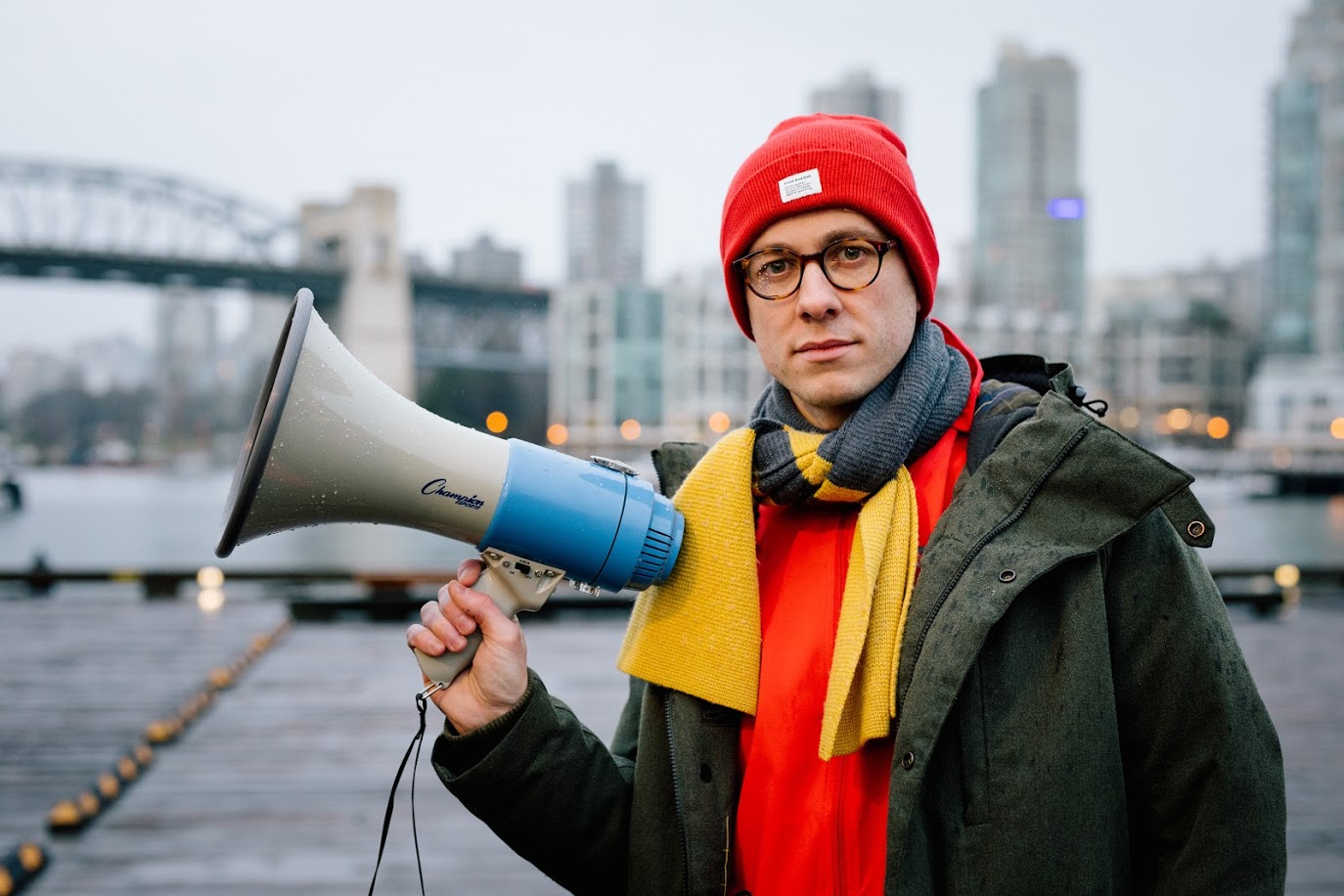 Our team welcomes Cory Haas who is joining the company for an internship in Artistic Direction until May 2021. A close collaborator with La Seizième, you may have seen him on stage in many of our productions, including Statu Quo, Deux ans de votre vie, and le NoShow Vancouver. Something you might now know is that Cory was also featured as Director in Simon a toujours aimé dansé et Nos Repaires. Who is this multi-faceted theatre artist?
Theatre-maker, director, performer, actor trainer… you're busy on many fronts! In a few words, can you tell us about your many experiences?
Cory Haas: I quickly realised that I needed to create my own opportunities in this career. This lesson combined with a great sense of curiosity allowed me to go after all the things that I wanted to do and in turn gave me a number of beautiful experiences. It's also crucially important to surround yourself with good people. Several local productions, a national tour, new work for festivals, participating in Zones Théâtrales in Ottawa, as well as the project incubator for the CITF in Switzerland, a masters degree in London, collaborating on a variety of innovative projects, many workshops taught and attended, and a colourful history with la Seizième – all of this, a rich past that fuels my craft. I look forward to seeing what the future holds.
You're also artistic director of the nocomment. th(é)âtre company. Can you tell us more about it?
Cory: no comment., run together with artistic associate and producer Natasha Zacher, is an evolution of our first company (co-founded with Devon Busswood and Alex Strong). After several years of explorations, it was time for us to redefine our needs and to take on new challenges. I was lucky enough to spend three years in London. In 2016, we produced a festival of Canadian theatre and that's when we decided to evolve. We wanted to focus on a contemporary theatre that saw past borders and that examined what was happening in the today's world and society. We have been fortunate to collaborate with artists from many different countries, including Canada, the U.K., France, Denmark, Island, Germany and Norway. We continue to develop projects here and internationally.
You were the recipient this year of the Prix de l'École Nationale for artistic development. What are you hoping for from the residence that you've been given with our company?
Cory: First and foremost, it's a chance to work with a company that I love, that I respect a great deal, and that I have a long history with. There are very few development opportunities in artistic direction. It is a particular and complex job that amalgamates creativity and business, the fusion of which I've always found fascinating. It's therefore a great privilege to work alongside Esther Duquette, who has a unique vision and who handles the fusion of these elements with virtuosity.
What does Theatre la Seizième represent to you?
Cory: It was my first professional contract out of theatre school and it quickly became a second family for me. A family who loves to take risks, who has things to say, who is passionate, who takes care of their own, who loves to let people in, who shares its desires and the anguish of the world through insightful programming, and who is a pillar in its community.
An anecdote you want to share?
Cory: Not saying anything, but I still had hair when I did my first show for this wonderful company…
***
Learn more about Cory in our "Artists in residence" section and on his website, www.coryhaas.ca.