Repaire #4: Marie & Ghislaine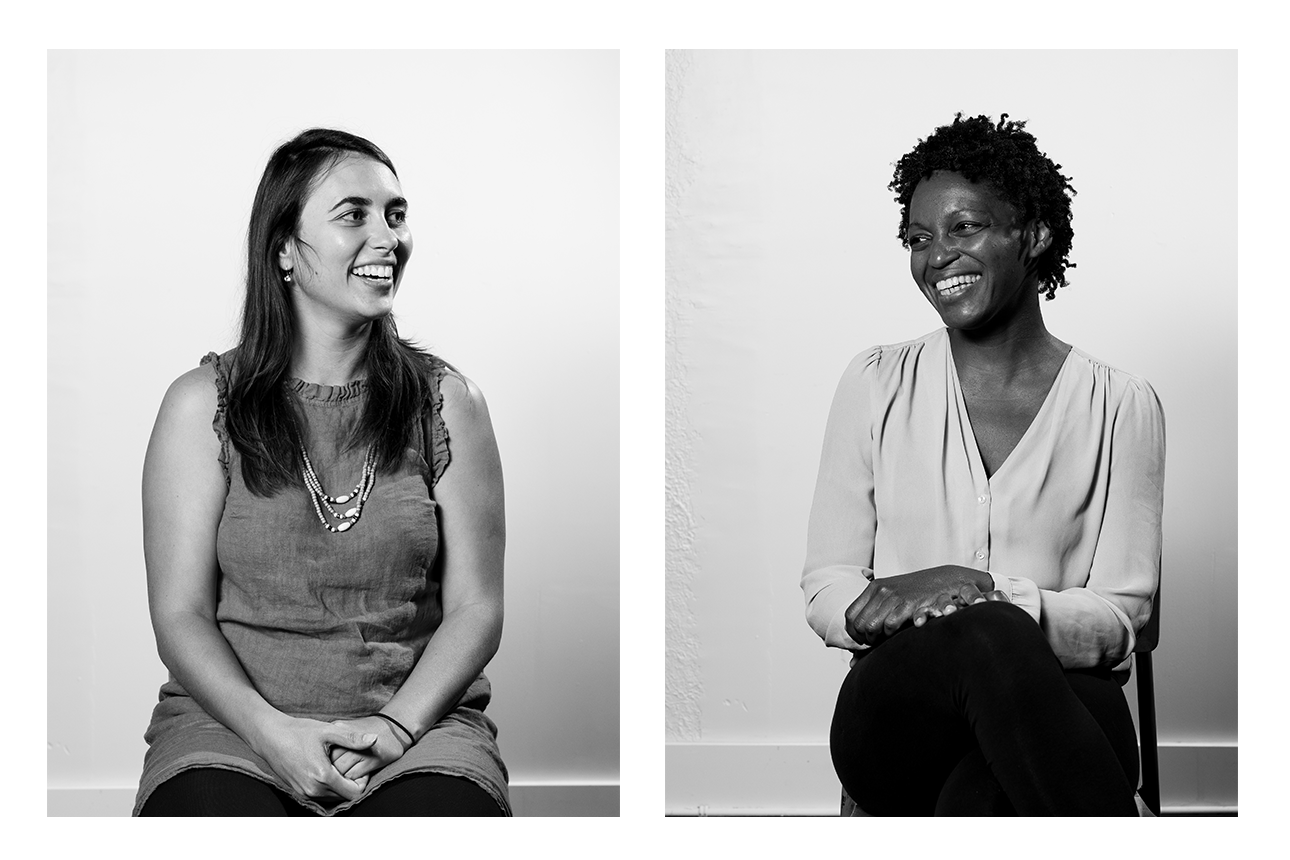 More than a show, "Nos Repaires" is made of five pieces that blend into a coherent whole. The micro-performances are connected to each other by the same creative process, a reconsideration of what is "essential" and good chemistry. Who better than the actor-director duos themselves to describe Nos Repaires' performances? With Repaire #4, Ghislaine and Marie welcome you to the waiting room of the afterlife. Prepare yourselves for a good introspective reflection!
What is essential to you?
Marie: These days, walks and picnics with my friends, nature, the abundance of summer fruit, swimming, and staying connected with my creativity are all essential to me.
Ghislaine: The essential for me is to go on forest walks, where I listen to God. Take some time to relax at the end of the day by cooking.
How was the creative process during a pandemic? Did it create any new opportunities?
Ghislaine: Sure, there are masks to wear, distance to take, communicating via Zoom, but the essence of the creative process was still there, and I wonder if it wasn't enriched by the distance… Anyway, Marie and I have found a creative synergy that we appreciate much more during Covid… precious moments of creation.
Marie: It's exciting to come back to a rehearsal hall and collaborate in person. With mandatory masks, I must admit that I miss smiles, but it forces us to express all our happiness and gratitude with our words and bodies! I think that all of the artists and collaborators came back with a real desire to create and offer an extraordinary experience for our audience. And the opportunity that I cherish the most is that of collaborating for a second time with Ghislaine.
What were the perimeters that you had to juggle during your creative process?
Ghislaine: Creative constraints aside, for me the challenge has been working in isolation – that has never been my thing! I am traditional: I prefer theatres. So, I'm learning. I'm letting myself be transformed by Covid and life. What else is there to do?!
Marie: We had two creative constraints at the heart of our piece: an atmosphere of the in-between and waiting à la Beckett, and lines pulled from ancient and essential texts. An image of the moment between death and life after death came to us right away, and we created a receptionist character who greets souls in a waiting room before they're redirected to their appropriate eternity.
What do you like most about your creative partner?
Marie: Ghislaine is an intrepid, daring artist, who isn't afraid of a challenge. I especially like that we share a curiosity of the unknown and the invisible.
Ghislaine: I like that Marie is Cartesian, logical and rigorous, all while being creative. I see myself in the organization of her thoughts, in her rigour… and also in the humour of her writing.
What's one thing you would say to convince someone to see your show?
Marie: Audience members will be entering into a Kafkaesque world that mixes poetry, philosophy, and movement, and they will play a central role in the performance.
Ghislaine: The unknown
***
Repaire #4, Ghislaine and Marie's performance, is to be seen on Saturday, September 26 and on Friday, October 2nd at 7:30, 8:15 and 9:00 pm. The 15-minute performance will take place in an outdoor location really close to la Maison de la francophonie, in Fairview.

More info about Nos Repaires and the four other pieces on the page of the show.