Interview with Isabelle Brouillette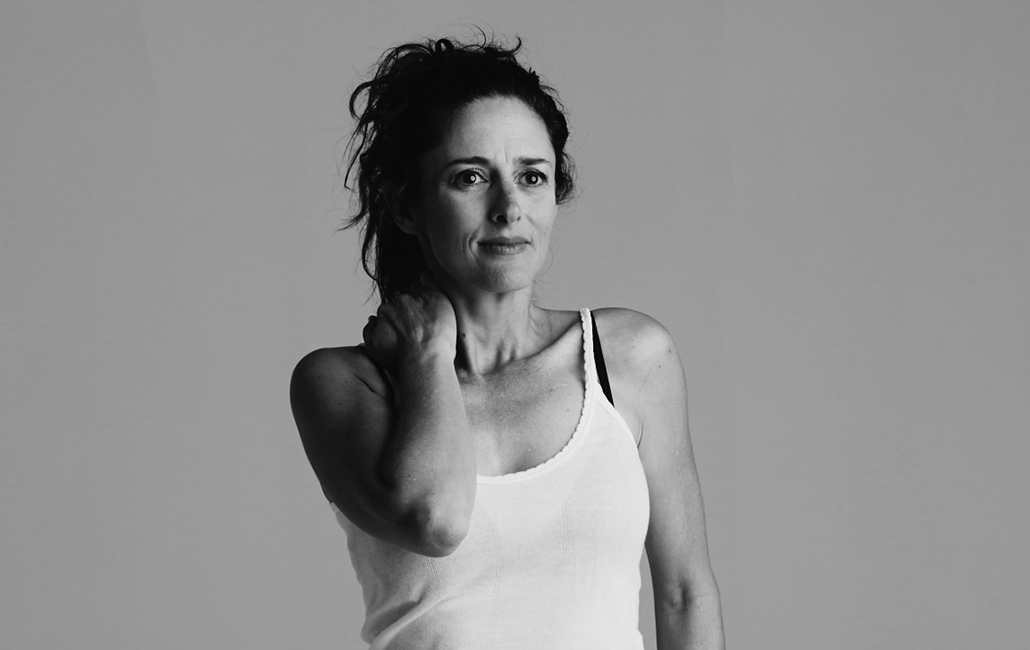 Isabelle Brouillette is an actress and co-director of Théâtre Catfight. She has been helping on stage as well as behind the scenes of Baby-Sitter since its creation at Théâtre La Licorne in Montréal in April 2017. This is to say that she was best suited to answer our questions, one week before the play's premiere.
Théâtre la Seizième – Hello Isabelle! We are looking forward to welcoming you and the whole team next week in Vancouver for 5 representations of Baby-Sitter. The play will be showcased for the first time in an English-speaking province. A few days before your flight, how do you feel? How do you think an audience of English-speaking Vancouverites, Quebecers settled more or less on a long-term basis in the West, and international expatriates will receive the play?
Isabelle Brouillette – I am downright excited! The set and costumes departed last Monday to cross the country, a week before our arrival, which sure says something about the magnitude of the project! I feel happy, restless, and very fortunate to present Baby-Sitter at your theatre to a curious Anglophone and Francophone community. Our cultures are different in many ways but I think the topics and character dynamics can engage the public and challenge each member of the audience individually.
I am still intrigued and excited to hear the reactions from your side of the country. It left no one indifferent so far! I sincerely hope the public will be as delighted at Studio 16 as it was here for our many representations (more than 70 in total).
La Seizième – The author Catherine Léger based Baby-Sitter on true events. You are both co-director of Théâtre Catfight which is producing the play. As a producer and actress how did the text seduce you?
I.B. – With Baby-Sitter, Catherine passed an impressive challenge: writing a feminist comedy without turning it into a satire. The text succeeds in both shaking-up and destabilizing viewers while making them laugh out loud. This is the best of both worlds! As producers, we want to offer a theatre experience filled with sweetness but still bitter enough to spice things up and make us rethink the way we look at the world. As actresses, this has been a read godsend! Lines are efficient little gems. Characters are smart and witty. We never get tired of playing this dispute.
La Seizième – Nadine's character is flirting with post-partum depression while her spouse experiences his own existential crisis and cannot support her. How did you assume this complicated role? Can you tell us more about Nadine? She may very well be the play's more discreet character.
I.B. – At first, I was put off-balance by Nadine's emotionless reactions. In drama, we often find emotional volatile feminist characters on the verge of a nervous breakdown or on the contrary submissive docile characters with a victim mentality. Nadine doesn't belong to any of those categories. She thinks for herself, she is detached from her emotions, she judges people, she is quite observant, but above all, she is so very tired. This adds up to – you'll see! – a uniquely unusual female character. Nadine's evolution throughout the play is both rich and surprising.
La Seizième – The current atmosphere is favourable to dialogue, #MeToo enabled women to share what they have to say. Awareness seems to be rising even though gender equality is still a long way ahead of us. Where does Baby-Sitter fit in this picture?
I.B. – Baby-Sitter was written before #MeToo. When it was presented in April 2017, the play's main topic was quite hot due to gender-related movements going off the rails on the internet. Sadly, misogyny has been topical for centuries. Baby-Sitter denounces paternalistic customs presenting women as potential victims. Baby-Sitter introduces unafraid female role models who cannot be victimized. For us, it is essential to ingrain strong female characters into our collective psyche.
La Seizième – There will be a special evening event organized with Réseau-Femmes Colombie-Britannique and Conseil jeunesse francophone de la Colombie-Britannique on Thursday, October 11th. Why should young adults and women in particular come watch Baby-Sitter?
I.B. – Baby-Sitter offers a new perspective on how some paternalistic kind of men look at women influencing how they can be perceived as « weak ». This side of misogyny has been given little consideration and must be analyzed, without preaching. This play appeals to young people thanks to a funny unsettling punchy and paced style.
In this play, Catherine Léger brings four characters to life, two men and two women, all of them being right or wrong at one point. While relationships between women and men are complicated, so are power games. The show takes us to the heart of these concerns with smart witty characters and inspiring and daring female role models.
La Seizième – Last year Catherine tried out the following question with la Bible Urbaine: If you had 30 seconds in an elevator to convince a five-person group to rush over to the theatre and watch Baby-Sitter, what would be your pitch?
I.B. – You'll be caught off guard and happy to be.
Baby-Sitter deals with sensitive issues like misogyny and feminism without being heavy or satirical.
You will laugh. You will laugh hard!
The baby-sitter in the play is as wonderful as Mary Poppins!
And also the final, it packs a perfect punch 😉