New faces in our team!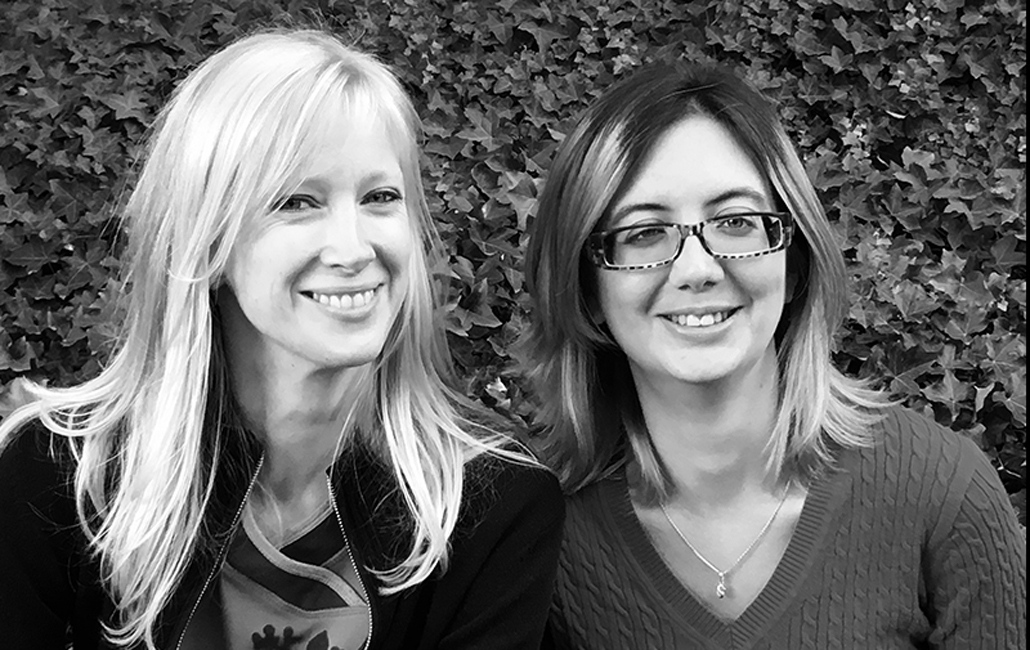 A few weeks ago, we welcomed two new recruits at Théâtre la Seizième. Gaëlle de Ruyter is our new executive director. She will monitor our budgets, help us secure new operating subsidies, and take care of our generous donors and benefactors. Cécile Duperron is our new Communications Officer. She is now the person in charge of the image of the company and will be your main social media contact.
While waiting to meet them this autumn at Studio 16, let's get to know them through the following series of cultural questions.
What play recently touched you?
Gaëlle : Recently, I had two crushes during my participation at Zones Théâtrales in Ottawa. First, M.I.L.F. for its rough but fair way of presenting things, for its underlying poetry and its modernity. Then Ma Irma, a play with a fragile main character, an atypical person searching to tell her story at any price and to connect with others.
Cécile : Yes absolutely, there are two plays I'd love to tell you about. The first one for its incredible setting : 2666, directed by Julien Gosselin (France). Be warned, it's a 12-hour play but still a very special experience. The second one, the NoShow, by the collective Nous sommes ici, paints the reality of contemporary theatrical creation in an interactive fashion.
Right now, if you had to choose a single book, which one would it be ?
Gaëlle : I couldn't choose. If I couldn't bring them all, I wouldn't pick any ! I would just bring an empty notebook in which I'd write my adventures or the stories I'd create.
Cécile : Without hesitation, I would pick The House of the Spirits by Isabel Allende. It's a novel that takes place in the magical realism movement. It tells the story of many generations of women from the same family, keeping in the background hints about Chile's 20th century history.
Museums, galleries, are you more Monet or Picasso ?
Gaëlle : Neither of them. I love Kindinsly and Miró mostly because I'm sensitive to abstract art.
Cécile : I prefer René Magritte and surrealism.
Your favourite movie ?
Gaëlle : Mr Nobody, by the not so well known Belgian Jaco Van Dormael. I also love all of Christopher Nolan's movies, especially Memento, The Prestige and Inception. And a Japanese movie, Grave of the Fireflies, by Isao Takahata, which moved me deeply.
Cécile : There are so many ! My top 3 is: Talk to Her, by Pedro Almodovar ; Laurence Anyways by Xavier Dolan ; Blue Is the Warmest Colour by Abdellatif Kechiche.
Addiction to TV series ? Tell us everything…
Gaëlle : Oh yes, I am a real addict, and even before series became trendy ! My thesis was about intertextuality in series. Among the classics, I loved Oz, The Wire, The West Wing or Six Feet Under (not for the faint of heart !) Recently, I had a crush for Stranger Things, and I wish I could find the time to watch Westworld !
Cécile : I don't watch so many series, but I can easily become addicted when I start a new one. I recently discovered The Handmaid's Tale, and I watched the series in four days ! I highly recommend !
Which CD is constantly playing?
Gaëlle : "Performance and cocktails" by Stereophonics, my favorite band from way back. In music and love, I'm pretty faithful 😉
Cécile : A Benjamin Biolay album (France) or something by Émile Proulx-Cloutier (Québec). Inspired authors and composers, and meaningful songs.
Your last ''mind opening'' travel and your dream destination for future holidays (the new season is starting, so let's dream !) ?
Gaëlle : I spent a week in Hawaii 3 years ago and I discovered the Pacific Island's culture. I never had the chance to be in contact with that before. This was new to me and it gave me the desire to discover more. I wouldn't mind going back there someday!
Cécile : A few years ago, I lived in Northern Peru for nine months.It was the most amazing immersive trip of my life. It was so interesting to take the time to meet new people, to learn their words and use them daily, to integrate sounds and flavours. Next place ? Iceland, non-touristy Cuba, a long road trip through South America, and after that, Southeastern Asia maybe!
Do you have a special artistic gift, hidden or not ?
Gaëlle : I don't know if we can really talk about a gift but I'm creative and I like making or inventing things. I played the piano for years and I'd like to take classes again. I also write a lot. I recently discovered a passion for resin jewellery creation!
Cécile : Not at all, or it's very well hidden… I can't sing, I don't feel the rhythm, I don't know what to do with a paintbrush in hand. I wish I could. Maybe someday, as I have heard that pottery classes are very relaxing…
What is your favourite show in la Seizième's 2017/18 season ?
Gaëlle : What a dilemma ! I can't wait to see our in-house productions, Unité Modèle for its particular writing style between dreams and reality, and Crème-Glacée for its tangy universe. I'm also looking forward to seeing Des Arbres because I am touched by the theme. All in all, I have only one recommendation for you : subscribe !
Cécile : If I had to pick a single show, it would be Des Arbres. Is it a wise choice to have children in 2017? Here is a real question for my generation and also one of my concerns. The show might help me find some answers…