Stallone: interview with Clotilde Hesme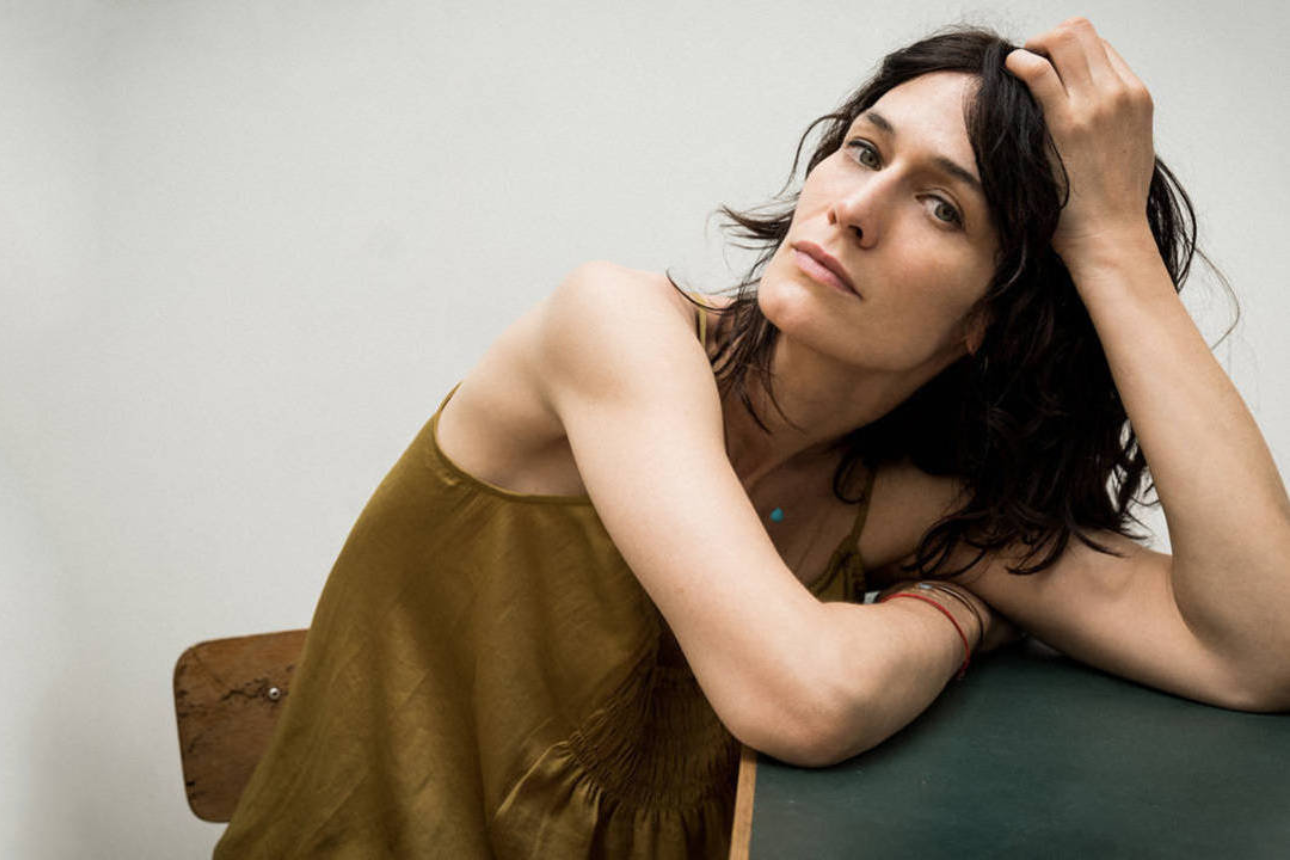 As a graduate of the Conservatoire d'Art Dramatique in Paris, Clotilde Hesme moves between the stage, the big and the small screen with ease. Christophe Honoré directed her in theater and cinema in "Les Chansons d'amour" in 2007 and she won the César Award for Most Promising Actress for "Angèle et Tony" by Alix Delaporte in 2012. But it was in playing Juliette Pellegrini in the hit series "Lupin", alongside Omar Sy, that she really established her reputation. We will have the pleasure of seeing her on stage in "Stallone", directed by Fabien Gorgeart, on September 13 and 14 in Vancouver. Interview with this great actress a few days before the show.
With this piece you reunite with director Fabien Gorgeart with whom you previously collaborated on the short film Un chien de ma chienne (2012) and the feature film Diane a les épaules (2017). How did this new collaboration and the co-creation of this work come about? Is Fabien Gorgeart's method of directing different when working in film and theatre?
Clotilde Hesme: Fabien and I had a great desire to work together again and especially to collaborate on a theatrical piece. It was his first foray into live theatre. We had to trust each other, without relying on projected images. I firmly believe in the simplicity of theatre, where words create the image. It was a challenge for us coming from the film industry and we had to go through various stages of developing the show before arriving at its final form. Fabien had always imagined me as an action film heroine and Lise, the play's character, is in perpetual motion, in combat, like Rocky. In theatre as well as in cinema, Fabien is a diligent observer of what moves the actor's spirit. He is a very caring guide who always listens.
Pascal Sangla is your partner on stage. Actor and musician, he delivers lines and deconstructs the original soundtrack of the iconic "Eye of the Tiger" throughout the play. There is a synergistic simplicity emanating from your duo that is at times humorous and at other times touching. How did you achieve this result in working together?
C.H.: Pascal is a friend whom I met during my time at the Conservatoire d'art dramatique in the early 2000s. After graduating we worked on a show about Howard Hughes and the starlets of RKO (Radio-Keith-Orpheum Pictures, the oldest independent American motion picture production company). Even then there were film persona… he acted the part of the impresario and played the piano; I sang. I had great fun working on that piece and it was in large part because of him! I promised myself that I would work with him again one day. He is by far the most talented actor-musician that I know. There is no one like him who can improvise the text while playing the piano, and in so doing be so light and profound at the same time. He totally created the music, the soundtrack of the play, with references that we all share from certain themes in Stallone's films as well as more personal ones.
What was the effect of the eponymous novella Stallone, by Emmanuèle Bernheim, on you? Could you talk about your process of adapting a literary work for the stage? 
C.H.: Reading the novella had a dizzying effect on me. It was a revelation. I immediately wanted to share my reading experience. I had a strong intuition that I could bring this character to life onstage, while leaving her in the third person. I immediately sensed a great intimacy with this character and this narrative of a woman who fights, who breaks free from male role models who are not always kind to her. I wanted to share her story, to be a woman who tells the life story of another woman, who is not exactly the same as her, but not unlike her either…
Sylvester Stallone, is he a celebrity who inspires you? 
C.H.: We come from a generation that is very – one could say way too – nostalgic for the pop counter-culture of the 80's. We were cradled in the cinema of that era. In the play it's impossible to decide whether the devotion to Stallone is beautiful or ludicrous. It is this fine line that gives Emmanuèle Bernheim's writing and her universe its flavour.
Lise, the main character of the play, is a young woman who experiences an epiphany in watching Rocky 3 and, like the famous boxer, decides to take control of her destiny. You deliver a performance that is powerful and overwhelming. What was it about the role that seduced you? Do you see yourself in the character of Lise? 
C.H.: Seeing Rocky 3 creates a shock in Lise, a painful ecstasy. It is the Stendhal syndrome with a work of pop culture. Emmanuèle Bernheim's narrative was very overwhelming to me, it resonated in me to the point of my reconfiguring my approach to acting and my work in general. Stallone says "It's like I'm speaking through Rocky". I could say it's like I'm speaking through Lise.
Your acting goes hand in hand with a very impressive physical performance onstage. How does this aspect come into the work you do?  
C.H.: The theatre puts the whole body into play. Nothing can be edited together from different pieces as in cinema. For me theatre is like boxing, an act of faith, a moment of truth. "Cinema lies. Not sports." (good old Jean-Luc Godard)
You won the Molière for Best Actress this year for this role. What does this recognition mean to you? 
C.H.: Honestly, receiving the Molière has very little significance to me, other than pleasing my family and looking pretty on the mantlepiece.
What other projects that you are currently working on can you tell us about? Will we have the opportunity to see you treading the boards again in the near future?
C.H.: I will take part in a musical reading of an adaptation of the book "Sorcières" by Mona Chollet and I'm writing a piece about a resistance fighter during WWII.
In a few words, what would you say to entice the Vancouver audience to come and see Stallone? 
C.H.: Stallone is a song of a woman who spreads her wings. This is the story of the reprieve that is life. What do we do with the time we are given? In the face of profound existential questions, the play is a powerful hymn about the necessity to live in full consciousness. This show can help one to owe up to their own desires, or even their obsessions! Stallone also evokes the idea that we all have a secret that helps us live. All this brought with music, as well as with tenderness and humor!
___________________
Stallone's performances will take place on September 13 and 14 septembre at the Newmont Stage of the BMO Theatre Centre, at 7:30pm. Info & tickets on the page of the show: seizieme.ca/en/spectacles/stallone/