Sylvester Stallone in Rocky Balboa's boxing gloves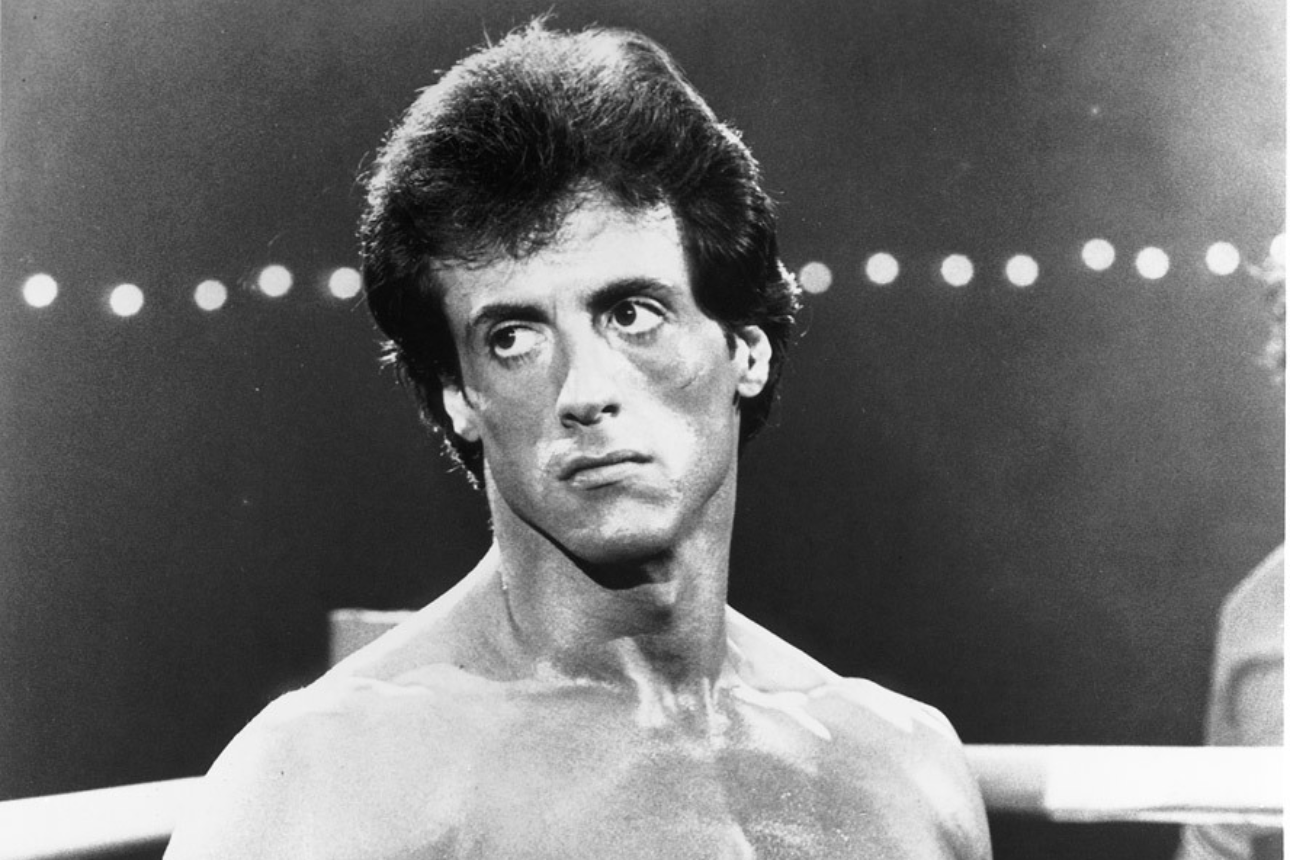 On September 13 and 14, we are presenting Stallone, a play inspired by the famous actor-director and the novel Emmanuèle Bernheim wrote with him in mind. Do you know everything there is to know about the career of Sylvester Stallone and the Rocky movies, or can we still teach you a thing or two? Here are some facts to test your knowledge and get you ready for our show!
Rocky Balboa's character is based on the life story of Chuck Wepner, a professional boxer from New Jersey. It is his 1975 fight against Muhammad Ali that inspired Sylvester Stallone to make the iconic movie.
Sylvester Stallone wrote the script for the first movie in only 3 days and a half!
Rocky was the first sports drama ever to win the Academy Award for Best Picture in 1977.
Butkus, Rocky Balboa's dog in the movies Rocky and Rocky 2, was Sylvester Stallone's dog in real life.

In the beginning of the '80s, during the shooting of Rocky 3: The Eye of the Tiger, Stallone was looking for a theme song. The movie star asked Queen if he could use Another one bites the dust, but (spoiler alert!) the band said no. He then turned to Survivor, a unknown band founded in 1977 in Chicago. He asked them to create a song with the same "pulsation" as the boxers' kicks and punches. This is how the song's iconic riff was born. The title song Eye Of The Tiger was an immediate hit when it was released on May 31, 1982, three weeks after the movie came out in theatres. And this year,  Rocky 3 is celebrating its 40th anniversary!
The Rocky series includes 8 movies among which 2 spin-offs, Creed and Creed II (filmed between 1976 and 2006).
The show Stallone will take place on September 13 and 14. Are you a true fan of Sylvester Stallone, the Rocky movies, Eye of the Tiger and 80s pop culture? Then we have got the play for you! Click here for info & tickets
Sources:
– Meet the real Rocky Balboa (How they play)
– Comment Sylvester Stallone a donné naissance au mythe « Rocky » (Les Inrockuptibles)
– Sylvester Stallone's dad rang the bell at the start of a fight… (The Sun)
– Comment Sylvester Stallone a fait de 'Eye of the Tiger' un tube planétaire (Proximus)