Repaire #1: Cory & Siona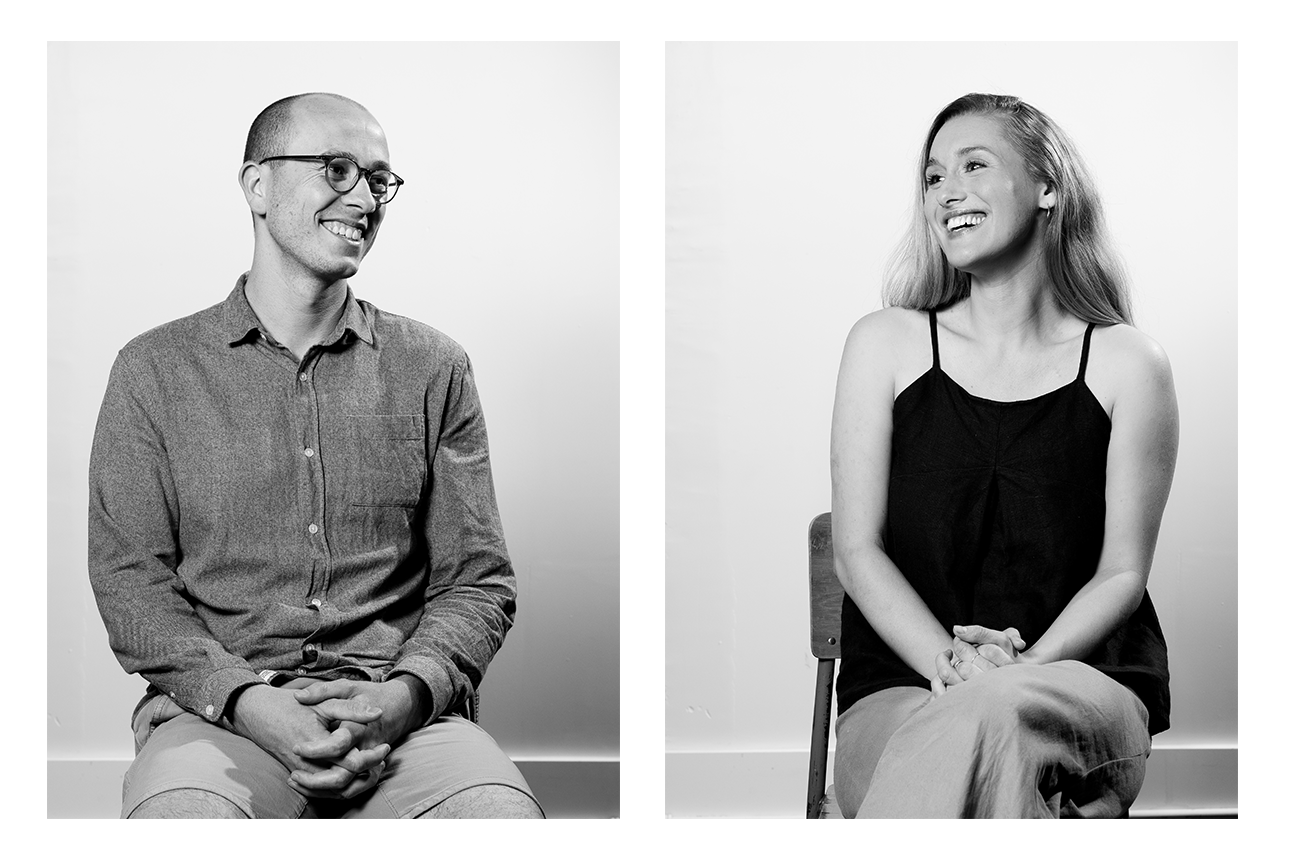 More than a show, "Nos Repaires" is made of five pieces that blend into a coherent whole. The micro-performances are connected to each other by the same creative process, a reconsideration of what is "essential" and good chemistry. Whobetter than the actor-director duos themselves to describe Nos Repaires' performances? Longtime friends Siona Gareau-Brennan – actress – and Cory Haas – director – talk about their collaboration and the creation of Repaire #1.
What is essential to you?
Cory: Humour, laughing, wine with friends, curiosity, reading, culture, family, and obviously, Siona Gareau-Brennan.
Siona: Nature, reading, water, my family, my friends, coffee, movement, gratitude, art, and any chance to blossom.
Cory: Notice that she didn't say « Cory Haas »
Siona: Oh, well, obviously, Cory Haas.
How was the creative process during a pandemic? Did it create any new opportunities?
Cory: It's a new experience for everyone, but it seems like we all needed to get back into rehearsal because staying at home isn't as simple for artists. The pandemic has very specific limitations that imposes many restrictions, but like any creative process, restrictions push us to think outside the box, and it's exactly what we did, with Siona, for this project. Because of all this, both of us are exploring a new artistic form for us that I think audiences will really enjoy in this difficult time.
Siona: Since March, I thought I would be a long time before I could start another creative process, and so, I'm receiving this project as a gift during the pandemic. Plus, I'm happy to be able to work with Cory on this creation, something that maybe would have never happened in normal circumstances. This experience made me realize to what extent I was missing artistic energy and how much I actually need it. I think the state of the world was obscuring this need, and the last few weeks of creation have been a relief to me.
What were the perimeters that you had to juggle during your creative process?
Siona & Cory: In addition to a few creative perimeters that we decided upon like the use of speakers and subtitles, the idea of boundaries and intimate moments, as well as the idea of a secret ceremony, our playing space gives us a few additional challenges, with which we really had some fun. Obviously, a process like this one can change rapidly with daily updates coming from the government and the reality of creation. We changed ideas four times, and we think that will probably continue evolving as we get closer to performances.
What do you like most about your creative partner?
Siona: His creativity, his intelligence, his accent, his smile, and our friendship.
Cory: Her kindness, her artistic generosity, her gentleness, and our friendship of almost ten years.
What's one thing you would say to convince someone to see your show?
Cory: Ritual
Siona: Euphoric
***
Repaire #1, Siona & Cory's performance, is to be seen on Wednesday, September 23 and on Thursday, October 1st in an outdoor location in Kitsilano. Additional feature: the performance, which lasts approximately 15 minutes, will take place in a drive-in format!

More info about Nos Repaires and the four other pieces on the page of the show.