Did you know ? Winter 2018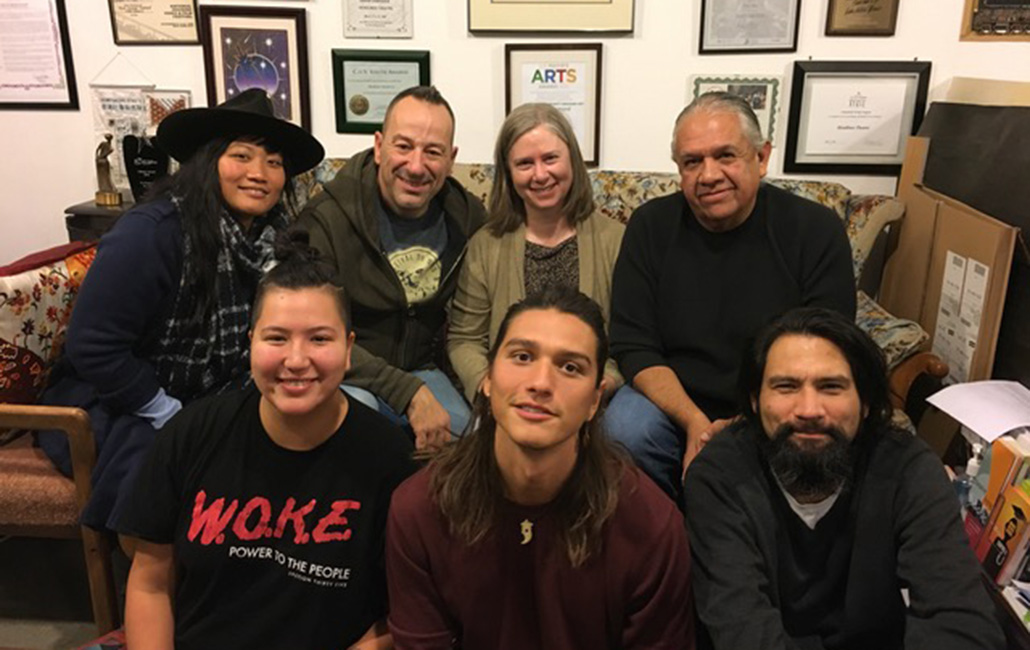 Various current projects under way for the artists working for Théâtre la Seizième…
Joey Lespérance, the actor you saw in Bonjour, là, Bonjour or Des fraises en janvier, is part of the cast of šxʷʔam̓ət (home), a show about reconciliation with the indigenous community. Currently on tour in 21 BC and Alberta communities, the play will be presented March 2-10 at the Firehall Arts Centre.
Actress and theatre creator Emilie Leclerc is in Singapore with Alley Theatre to begin collaborating with The Necessary Stage. This new play talks about colonialism, immigration, emigration, foreign policies and mixed ancestry. This is the first phase of creation for a show that will be produced in Singapore and Vancouver in 2020.
During 2018, you'll be able to see several projects by Marie-Hélène Larose-Truchon, author of Crème-Glacée, our upcoming young audience production. Her play Minuit, published in November, will be presented February 6-21 at the Théâtre Denise-Pelletier in Montréal and in April at the Rencontres Théâtre Ados, a festival dedicated to teen theatre. The play Histoire à Plumes et à Poils (co-written with Erika Tremblay-Roy and David Paquet) will be on tour this winter and spring in Québec (RIDEAI) and Montréal.
Leanna Brodie, who translated the surtitles for Pourquoi tu pleures…?, is currently working for various productions coming out this spring : I lost my husband from the company Ruby Slippers Theatre (Gateway, Richmond, March 2018), Gamètes (public reading on May 2018), and Dis merci from the company Joe Jack et John (Harbourfront, Toronto, June 2018).
Actress Lyne Barnabé (Bonjour, là, Bonjour and Lapin blanc, Lapin rouge) lent her voice as narrator for the TV show Maux mystères produced by Red Letter Films (Surrey) and broadcasted on Canal Vie since January 14th. She also recorded the book Sur les berges du Richelieu for Audible.