Repaire #5: Mika & Emilie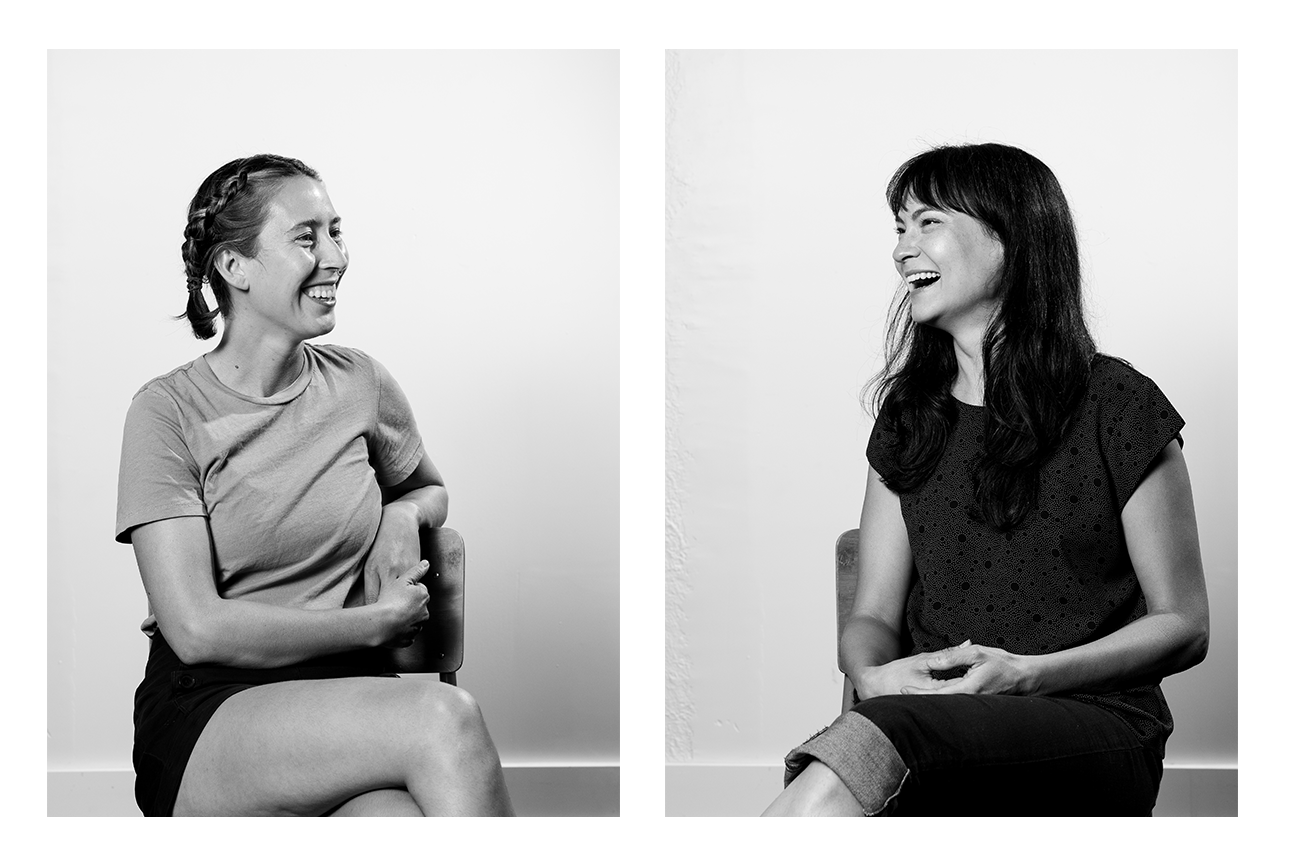 More than a show, "Nos Repaires" is made of five pieces that blend into a coherent whole. The micro-performances are connected to each other by the same creative process, a reconsideration of what is "essential" and good chemistry. Who better than the actor-director duos themselves to describe Nos Repaires' performances? Mika & Emilie, creators of Repaire #5, present with one voice their performance, imbued with the joy of rediscovering personal spaces and the freedom of being at sea.
What is essential to you?
Emilie & Mika: Finding the joy of being alone and together: our intimate connection with ourselves, with others, and with our surroundings.
How was the creative process during a pandemic? Did it create any new opportunities?
E. & M.: The themes at the heart of our work were born out of our personal experiences throughout the pandemic. The highs and lows of self-isolation at home, the joy of rediscovering our personal spaces – our haunts – and time that seems to pass too quickly and too slowly all at once.
What were the perimeters that you had to juggle during your creative process?
E. & M.:
The starting point must be larger than the imaginary.
Soaked, with drops that are leaking.
Everything that is spoken in the piece can't be said by the actor.
What do you like best about your creative partner?
E. & M.: It's almost as if we're on the same artistic frequency! Our ideas are often the same, complement one another, or build on each other! We have a strong feeling of mutual respect and a sense of (almost organic) ease when we work together. Dream team!
What's one thing you would say to convince someone to see your show?
E. & M.: It's an opportunity to experience an intimate moment and to rediscover the joy of being alone… and the freedom of being at sea.
***
Repaire #5, Emilie and Mika's performance, is to be seen on Sunday, September 27 and on Saturday, October 3rd at 15h, 16h and 17h. The 15-minute performance will take place in one of the most beautiful private gardens in the West End. Ideal for mothers and daughters, those who love to relax in a hot bath…
More info about Nos Repaires and the four other pieces on the page of the show.