10 insights about Cuisine & Confessions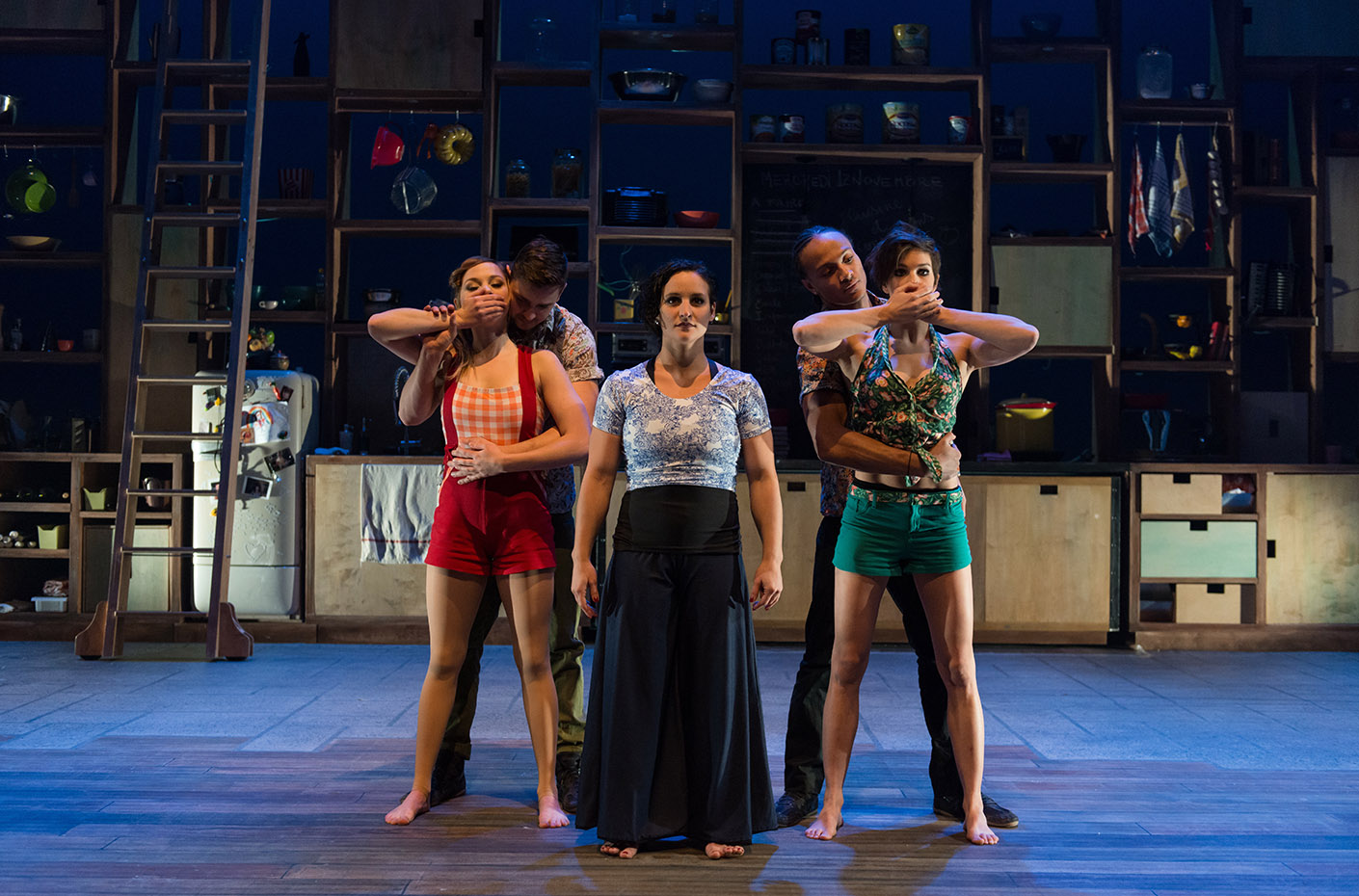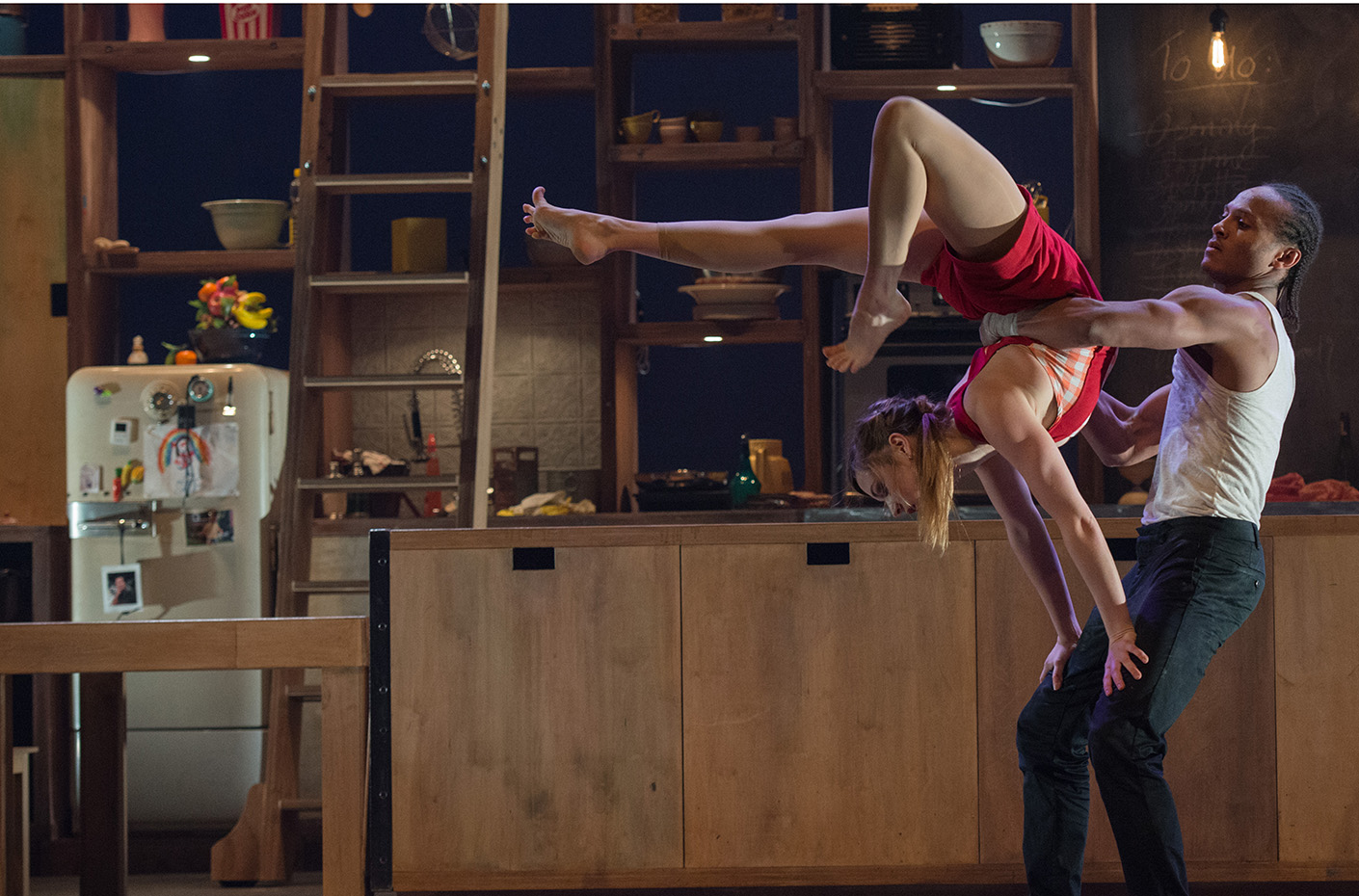 While waiting for the Premiere on January, 25th, here are 10 insights about the show that will make you appreciate the performance even more.
1/ THE STORIES ARE TRUE!
Cuisine & Confessions was built on the real-life personal stories of each cast member. Creation began with extensive story-telling sessions, and directors Shana Carroll and Sébastien Soldevila extracted facts, themes, and images and wove them throughout each act, all based on these real stories.
2/ ALL MUSIC IS ORIGINAL
The entire soundtrack was created specifically for Cuisine & Confessions. Notable New York jazz club owner Spike Wilner collaborated with Soldevila who also serves as a musical director, in Montreal, for extensive recording sessions, providing a bank of music from which to choose.
3/ THE SHOW HAS BEEN PERFORMED IN 7 LANGUAGES
Cuisine & Confessions has travelled the globe. Wherever it has been performed, it has been translated into the local language. To date, the show has been presented in English, Italian, Spanish, Russian, French, Swedish, and German.
4/ ALL FOOD IS PREPARED LIVE ON STAGE
Food preparation begins on stage during the 30-minute pre-show and continues during the performance, at various times with assistance from audience members. From the moment the house opens through to the final bows, food is always cooking – from an omelet, to vegetable pasta, to the signature banana bread.
5/ MONTRÉAL CHEF MAT WINNICKI HELPED REFIEN THE RECIPES
Not only did Winniki help refine the recipes used in the show, he also gave weekly cooking lessons to the original cast, sharing pro tips in chopping, slicing, dicing, and more. Each cast member was given a chef's knife to practice with at home.
6/ THE SET IS INSPIRED BY THE CAST'S HOME KITCHENS
To create the set, scenic designer Ana Capellutto had each artist share photos of their childhood kitchens, their current kitchens, and their "dream kitchens", greatly inspiring the final design. She also asked each performer to bring a personal item to keep somewhere on the set to help create this intimate kitchen space. The set continues to tour with these personal items.
7/ REFRIGERATOR POSTCARDS ARE REAL
The cast has collected postcards from every city they've toured and placed them on the set's refrigerator, making it an ever-evolving set piece.
8/ THEY KEEP A TO DO LIST, TOO
Observant theatregoers will see a "to-do list" written out on a chalkboard as part of the kitchen set (as if a grocery list). This is actually a list of numbers performed in the show, and cast members cross off items as they are completed during each performance.
9/ A CHILD'S GAME INSPIRED LYRICS OF FINAL SONG
The odd phrase "chop chop miam miam" came from a tickling game the directors had with their 5-year-old daughter. During the show's creation, the expression was used as a call and response kind of game, and became the show's accidental mantra. When the cast turned it into a song, at first it was a joke – until everyone decided it was the best way to close the show.
10/ CAST MEMBERS TAKE TURNS WASHING THE DISHES
Every family has its own way of sharing responsibilities, and the Cuisine & Confessions family is no different. Cooking creates a mess, and at the end of each performance, a different cast member cleans up the dishes in the working on-stage sink, adhering to a scheduled rotation.