Julie Trépanier wins the Danielle Arcand Award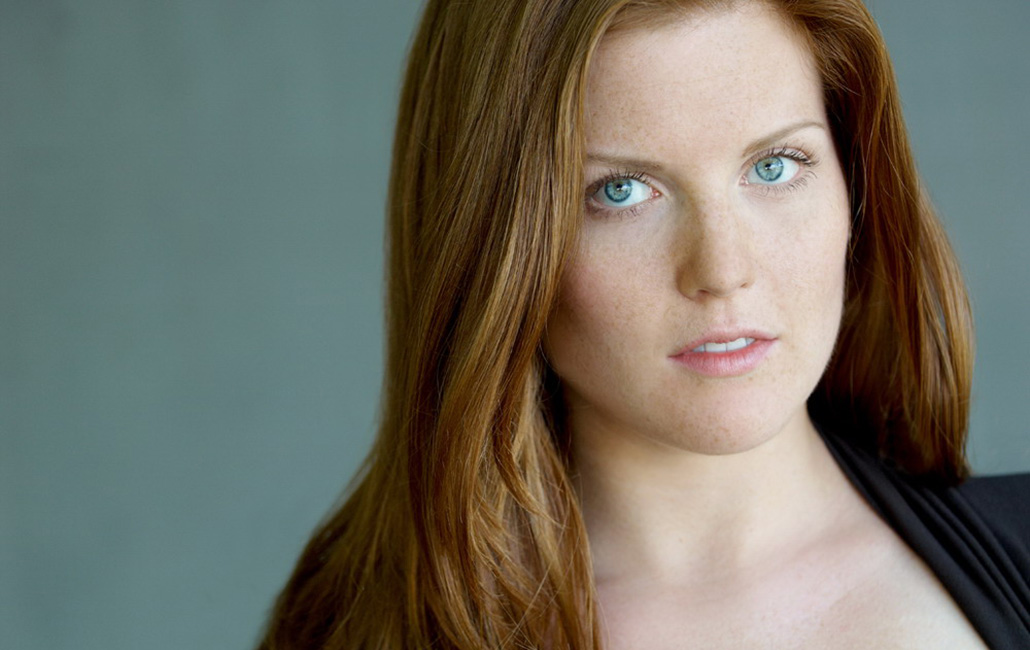 This month, Théâtre la Seizième presented the Danielle Arcand Award to the actress Julie Trépanier for her role in Straight Jacket Winter. Accompanied by a $500 prize, this award is given out every two years to an artist 35 years old or younger who has distinguished themselves by their talent and exceptional contribution to the company's productions.
Since 2016, Julie Trépanier has played the feminine role in Straight Jacket Winter. Part of the cast since the premiere of this play, written by Esther Duquette and Gilles Poulin-Denis at Carrefour international de Théâtre (Québec), in June 2016, Julie toured with the show in Vancouver, Montréal, Ottawa and Sudbury (Ontario) that same autumn. During winter 2016-2017, the show was presented at Théâtre la Licorne (Montréal) and in Moncton (New-Brunswick). Next season, the play will be performed in Winnipeg (Manitoba) for 12 evenings at Théâtre Cercle Molière.
« This project, its creators, Théâtre la Seizième and its audience hold a special place in my heart and in my artistic career. What a wonderful gift the jury has given me, I'm honoured and moved. » said Julie Trépanier at the announcement of the award.
Julie Trépanier portrayed Sophie in Des fraises en Janvier (2014) and Carmen in À toi, pour toujours, ta Marie-lou (2014) at Théâtre la Seizième.
The jury, made up of a member of the Board of Directors, Jean-Pierre Gauthier, and two subscribers, Ève Gagnon and Kim Lockhart, were impressed by the quality of her work, her capacity to convey emotions and by the physicality of her performances. « In this very special play where the actress and the embodied person share the same stage, Julie offered a trustworthy and seizing acting. All the emotions were communicated with a true intensity and veracity. », said jury member Ève Gagnon.
About the Danielle Arcand Award
The Danielle Arcand Award gives homage to one of the Théâtre la Seizième's greatest volunteers. On top of a busy career at the Conseil scolaire francophone and the Bureau des affaires francophones et francophiles of Simon Fraser University, Danielle Arcand was the President of Théâtre la Seizième for more than 15 years, as well as on the boards of the Conseil culturel et artistique de la Colombie-Britannique and Français pour l'avenir. To honour this passion, the Danielle Arcand prize is awarded every two years to an artist, 35 years old or younger, who has distinguished themselves on a production of Théâtre la Seizième highlighting their potential and talent.