7 Fun Facts about Unité Modèle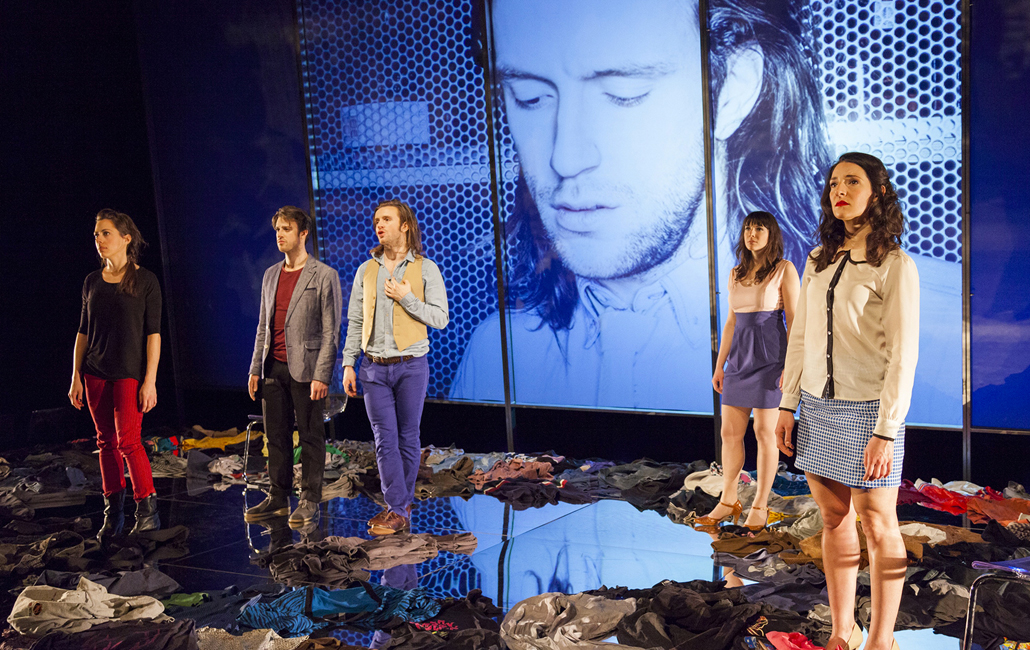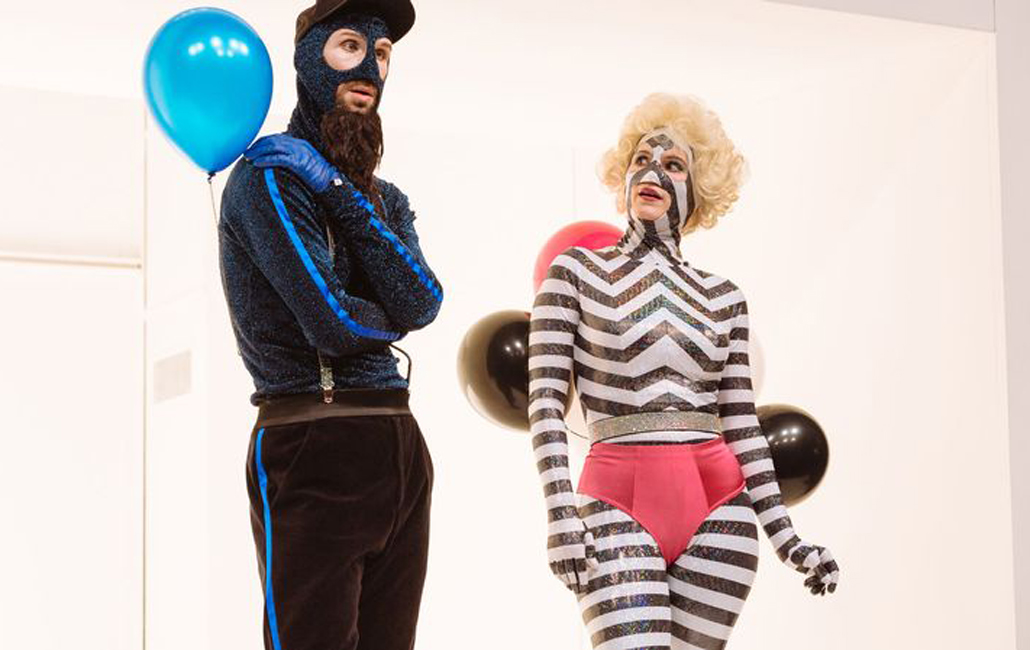 Unité Modèle est la production locale qui ouvre notre saison 2017/18. Mais saviez-vous qu'il s'agit aussi du dernier volet d'une trilogie écrite par Guillaume Corbeil, d'un duo expérimenté à nouveau réuni sur scène, de l'emploi étonnant du conditionnel présent mais surtout, d'une pièce très drôle ? Voici sept faits divers qui vous feront voir ce spectacle sous un nouvel angle.
1. The last part of a trilogy
Guillaume Corbeil, who graduated from the National Theatre School of Canada in playwriting in 2011, is the author of a trilogy on the theme of the image, Unité Modèle is the closing chapter. In 2012, he published Nous voir nous (Cinq visages pour Camille Brunelle), the Michel Tremblay award, the Best Original Text Award of the AQCT (Quebec Theatre Reviewers' Association), and the Audience's Choice Award at the Primeur contemporary playwriting festival in Saarbrücken, Germany. A hit with critics and audiences alike, this play brought Guillaume a fair amount of fame while revealing his unique writing style. It was followed by Tu iras la chercher, in 2014, performed at the Espace Go theatre in Montréal during the FTA (Festival TransAmériques), and then by Unité Modèle.
2. An experienced duo

The play brings together on stage two actors well known to Vancouver audiences: Vincent Leblanc-Beaudoin and Emilie Leclerc. For the third time, these two friends in life as well as on stage, perform together in a production by Théâtre la Seizième. They both won a Jessie Award in 2016 for their performance in Mathieu Mathématiques, and you may have seen them last year in Michel Tremblay's Bonjour, là, bonjour.
3. A play that travels
Unité Modèle was premiered at the Centre du Théâtre d'Aujourd'hui, in Montréal, in 2016, in a production directed by Sylvain Bélanger. The text was then adapted for Théâtre Poche, in Geneva (Switzerland), by director Manon Krüttli, in a lighter form, with singing and dancing, and with actors dressed in zany costumes. And now, it is in Vancouver—where housing costs are prohibitive and where the author's message is bound to resonate strongly—that the play will be produced by a young and dynamic team with diverse backgrounds.
4. A friendship that translates into text
Anita Rochon and Guillaume Corbeil studied together at the National Theatre School of Canada and are good friends. It seemed only natural to entrust her with the translation to be used for the English surtitles!
5. A Dutch set designer
Manon Veldhuis is a space designer who works in theatre, exhibitions and interior design. She has collaborated on various projects with Toneelgroep Amsterdam (as assistant set designer for adaptations of Shakespeare and Woody Allen), the Nederlands Dans Theater, the Dutch Ministry of Culture and the City of Amsterdam. She has worked on projects by renowned designers Theun Mosk and Julien Thomas, the latter being based in Vancouver. It is her first project in Vancouver and we are thrilled to have her on the team.
6. The conditional mood
The "conditionnel" in French, corresponds to the conditional mood (the "would" form) in English, and is used for hypothetical situations. It is not the most common of verb forms. In French, it can at times seem a bit outdated, its pronunciation tricky, its spelling convoluted… This play is peppered with it! "Vous desserreriez votre cravate" (you would loosen your tie), "vous lui enverriez votre plus beau sourire" (you would beam her your most beautiful smile"). The text of the play is surprising in its form. You will notice that this feature does not impede understanding at all, and that it is perfectly suited to the subject (hypothetical circumstances, a fantasized life). It just requires a bit of diction gymnastics from the actors!
7. A humorous show
Based on the theme, it seems unlikely at first glance, but this is a spirited play! With dance, eclectic music, different beats and variety in the acting, we can guarantee that you won't be bored. You will laugh (sometimes on the other side of your face), you will go through a wide range of emotions, and you will look at your place with a fresh perspective when you get home from the theatre. Unité Modèle, in its Vancouver incarnation, is a fanciful production, carried along by a team of people who took pleasure in putting it together, and who, above all, really had fun in the process!