Confinement favorites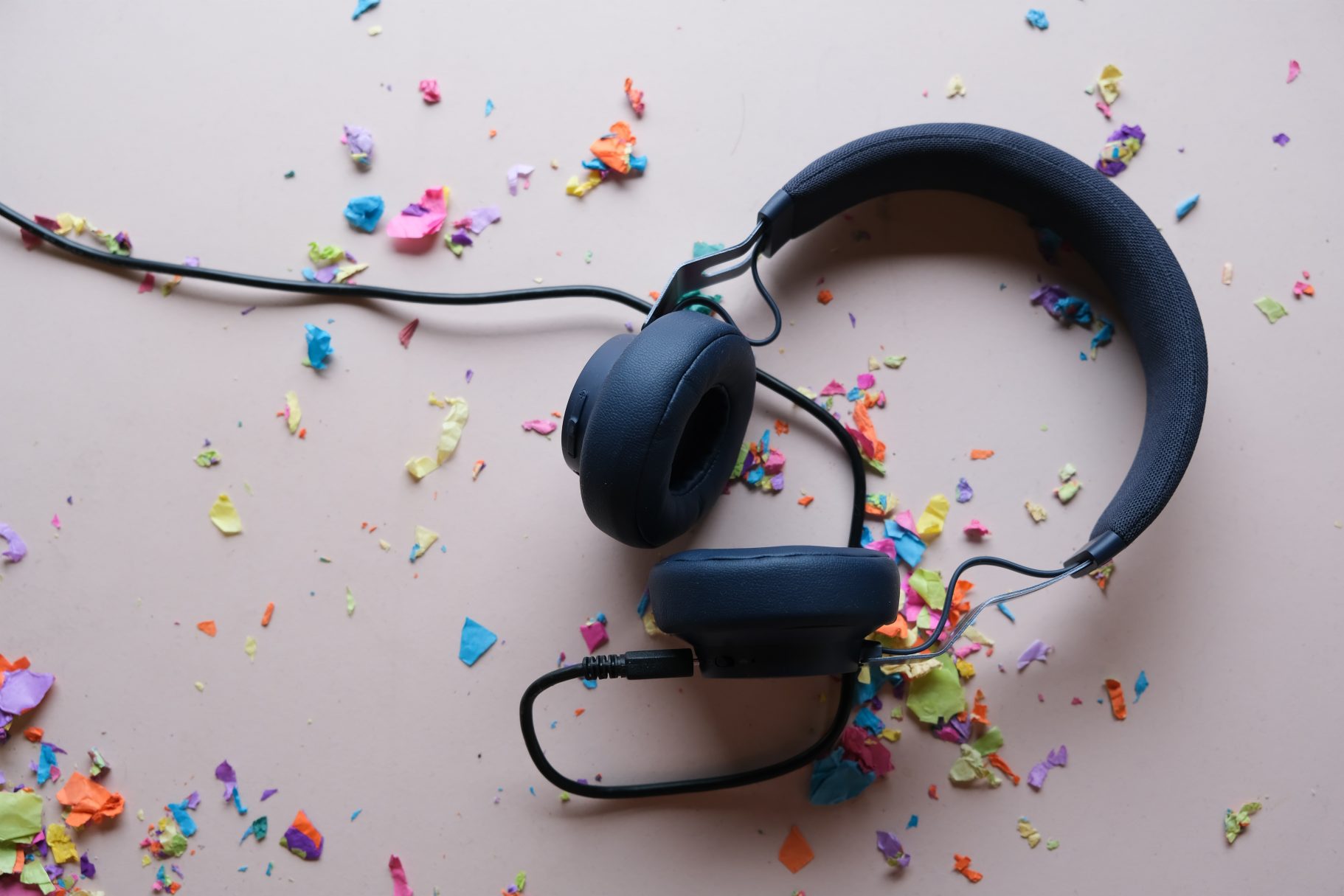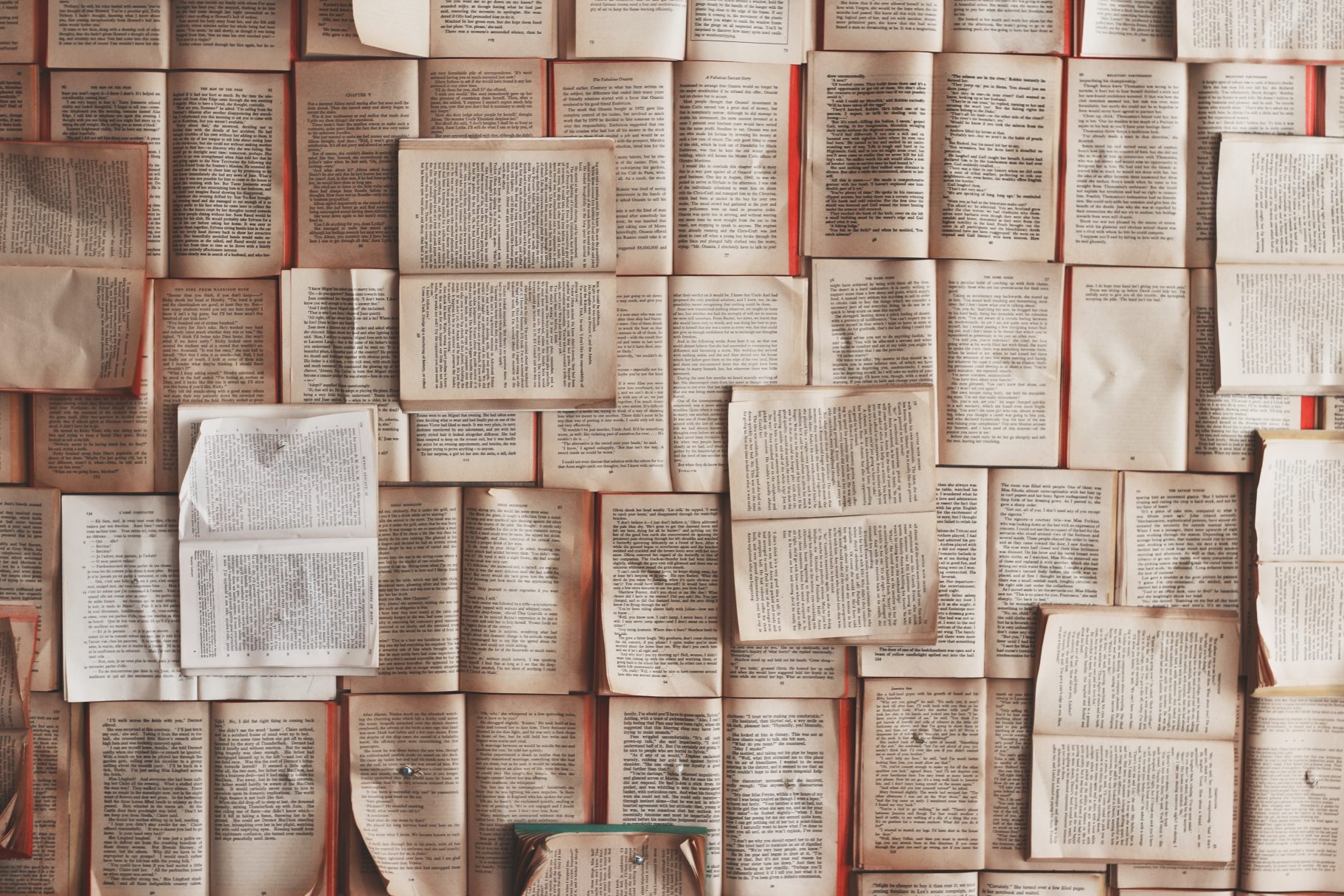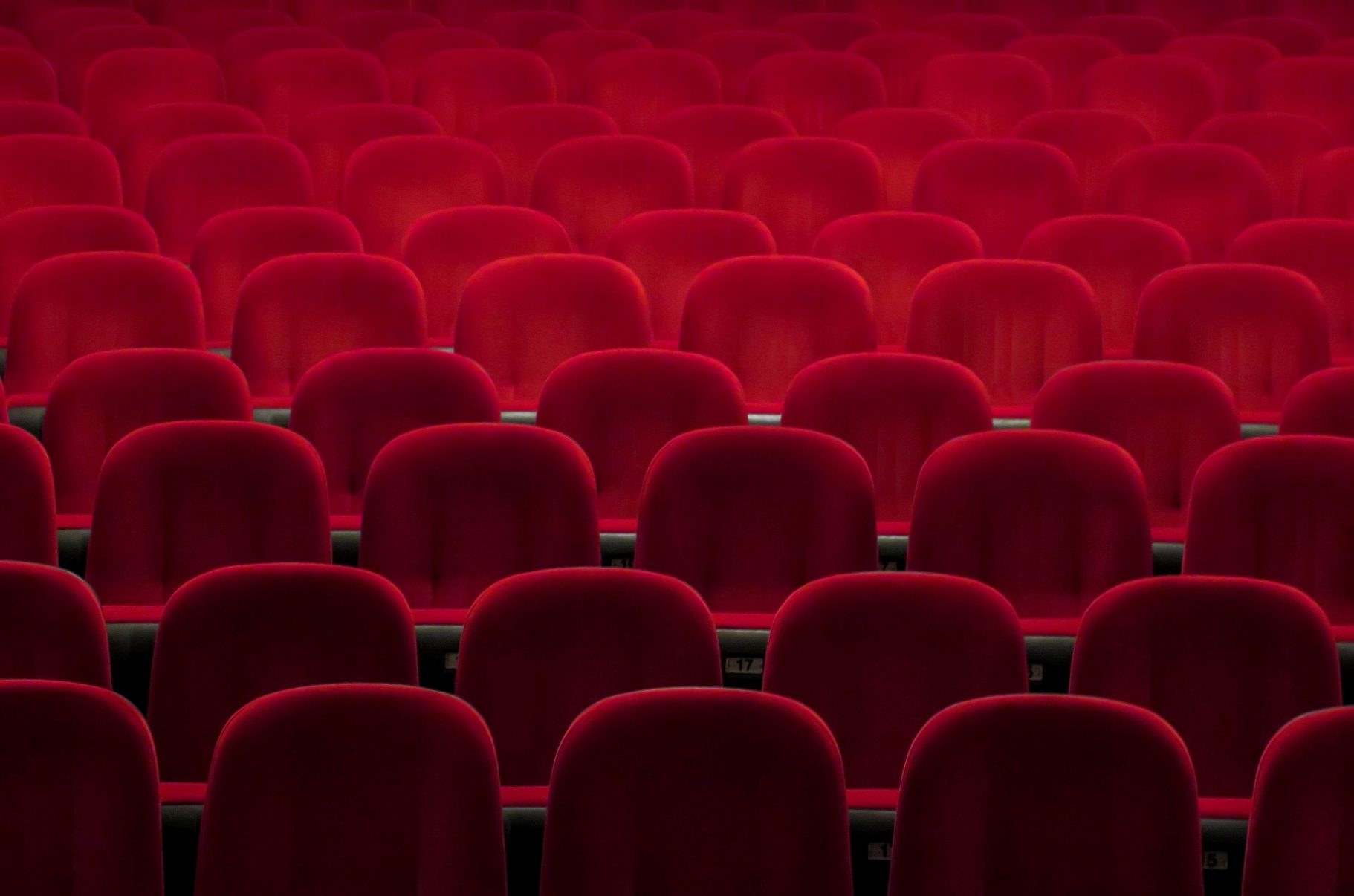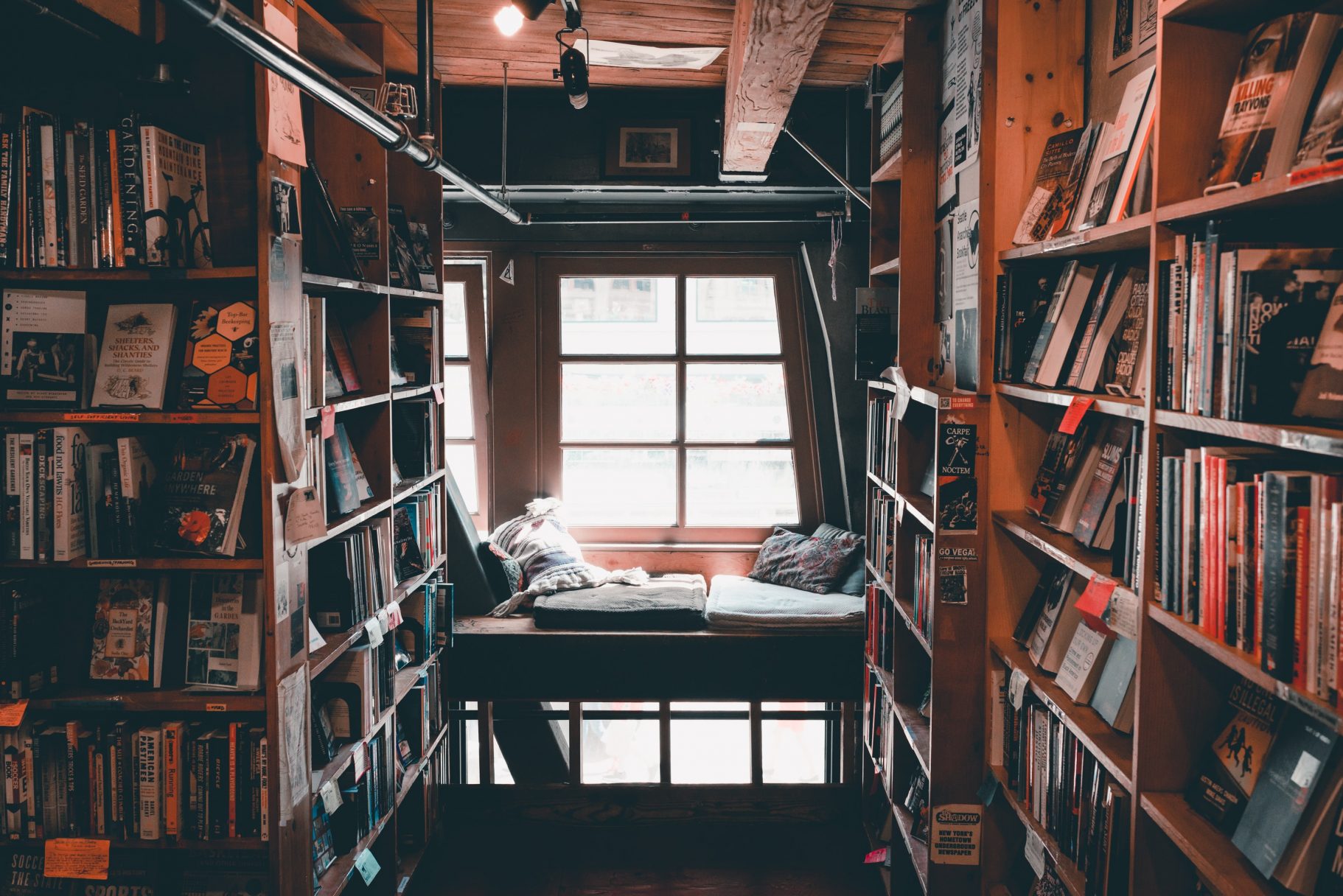 Confinement does not prevent us from finding gems! Discover in this section the team's little pleasures, as well as other theatre initiatives that will give us a great dose of culture to hold on until the end of this strange period, and beyond!
Ear pleasures
Gaëlle, Administrative Director: I usually listen to many podcasts and audiobooks on the way to work. My consumption decreased a bit with the confinement, but I am now trying to listen to some podcast while cooking or washing dishes. "This EndoLife" is a podcast about endometriosis, which I suffer from. It helps me to understand the disease better, to learn a few things to cope with it. With the current events, I realized it was high time to get informed about the North American situation, so I listen to Michelle Alexander's "The New Jim Crow" about mass incarceration in the U.S. I also listen to "Dying of Whiteness", an audiobook dissecting the ultra-liberal policies of the Trump era and their consequences, not only on racialized communities, immigrants and poor people but also on the "white American working class", especially in the southern states. The author explains how deep-rooted systemic racism influences people to keep voting for right-wing politicians even though their policies have a negative impact on their living conditions… I haven't finished the podcast yet, but I hope that the author also shares a few solutions because his interviews are quite frightening about people's mentality.

Jessie, Production Coordinator: My fingers are dancing on my banjo strings. The rhythm goes faster, as carried away in a passionate rush. My ears are buzzing under the vibrations. Always looking for inspiration, I listen to Bernard Adamus and the famous Belgian artist Django Reinhardt. I'm lulled by this wind of freedom inspired by gypsy music merging with jazz. These artists both have a great influence on the chords that I choose to play on my banjo. Although folk and bluegrass are still the two basic ingredients, Bernard Adamus allows jazz to take more and more importance in his latest album, 'C'qui nous reste du Texas'. A jumble of poetic slang, where the banjo, brass instruments and double bass quiver.

Caroline, Communications Officer: I have a soft spot for French actor and radio presenter Edouard Baer's ramblings. 'Plus près de toi', his morning broadcast on Radio Nova, was part of my daily wake-up routine for months. During confinement, he came back on air with the evening show "Lumières dans la Nuit" on France Inter. A bit of gentleness, a feeling of proximity and comfort through radio waves and a dose of absurdity that I am particularly fond of. I also have very eclectic musical tastes, but what soothes me the most at the moment are the sweet and bright melodies of Patrick Watson, Sufjan Stevens and Under The Reefs Orchestra – a project of the Belgian artist Clément Nourry.
Esther, Artistic and Managing Director: I'm trying those days to get to know more about systemic racism in Canada and to better understand racialized people's perspective and reality. The 'Sans filtre' podcast offers an interview with Webster, hip-hop artist and eloquent historian. The interview tackles historical taboos, such as the presence of slavery in Canada, and provides better insight into some intricate dynamics that are at work between white French-speaking people, native and racialized people.
Sarah, Audience Officer: Since the confinement started, French singer M (aka Matthieu Chedid) is recording live shows every Thursday with guests, friends and family members in his studio, besides having launched a new title 'Croîs au printemps', which proceeds will go to Secours Populaire Français. If you want to dance in your living room and discover a pop-rock version of Charles Trenet's song "Que reste-t-il de nos amours" (40'20), watch this: – M – Facebook Live_28 mai 2020
Good reads
Esther, Artistic and Managing Director: In 2015, Nicolas Dickner won the Governor General's Award for Six Degrees of Freedom. I bought the book that I devoured and then I lent it to many friends who loved it too… and now I can't find it anymore! It's a shame because I've been thinking a lot about this story and its astonishing structure since the beginning of the pandemic. With his clever back-and-forth between characters, Dickner reveals to what extent we are connected to each other, even when we are confined in (more or less) small spaces.
Sarah, Audience Officer: I began reading The Artist's Way: A Spiritual Path to Higher Creativity by Julia Cameron two years ago and I thought the confinement was the opportunity to start the book over. During 12 weeks, the author presents a shock program to find creative inspiration. Whether we are an artist or not, I recommend this book to anyone seeking personal development and ready for a good introspection. This is a compassionate and positive read, just what I need right now!
Jessie, Production Coordinator: This period of confinement gives us the opportunity to slow down, to relax and to read! The Minimalists was published a few years ago but its topic is, I think, still very up to date. Written by Joshua Fields Millburn and Ryan Nicodemus, this book raises questions about our rhythm of life and our consumption habits. Fashion, advertising and the society urge us to possess loads of material goods. We are working more and more and we inflict ourselves a great deal of stress besides draining the earth's resources. This book presents an alternative way of life that would get rid of material excess in order to make room for things that are really worth it. Are you ready to take up the challenge?
Gaëlle, Administrative Director: Author of "Sapiens" and "Homo Deus", Yuval Noah Harari deciphers in his third book, 21 Lessons for the 21st Century, major political, social, technological, religious, environmental and existential questions. An invigorating and enriching read that leads to other questions! In the fiction category, I've just finished reading Mo Hayder's Wolf. The novel immerses us in the nightmare of a family locked up in its own house (!) by two attackers whose motivations are uncertain. A dive into horror that keeps the reader in suspense until the very last page.
Caroline, Communications Officer: Among my favorite reads from the past weeks are two books that I read at the same time. The first one is Jerusalem: Chronicles from the Holy City, a graphic novel from Guy Delisle, in which the author depicts, not without humor, his daily life as an expat in Jerusalem for a year, his exploration of the city and of the occupied territories as well as his close proximity to the Israeli-Palestinian conflict. The second book is called La Horde du Contrevent (translation: The WindWalkers), a fantasy novel from Alain Damasio which tells the quest, in an imaginary world, of an elite group that seeks to trace back the source of the wind. Two fascinating reads, that carried me far far away from my apartment.
Show recordings and theatre initiatives
Sarah, Audience Officer: In these exceptional times,  I am more attentive to initiatives launched by the cultural sector. I had the pleasant surprise to get an email about « Les consultations poétiques » (translation: poetic consultations) organised by Théâtre de la Ville, in Paris. The idea is simple and amazing:  just as you would have a doctor's appointment, a performer calls you at an agreed time to talk, and he or she chooses a poem to read. After this exchange, you will receive the poem by email, just like a medical advice. Even if it's not of the most important use, that brightens up my day! And you, would you recommend it to your loved ones?
Jessie, Production Coordinator: As I used to live in the city of Quebec for a few years, Entre Autres (translation: Between Others) is a return to my roots. I love this involved, activist and social spirit. Its topics are at the heart of news in Quebec but the questions raised are global, they involve everyone of us. Climate change, immigration, religion, feminism… our society evolves over time and generations. The show is the result of many meetings and exchanges led by curious and dynamic young artists, seeking for identity. The interviews form a large range of standpoints and ideologies. The non-judgmental approach and the open-mindedness help to sharpen our critical sense and to deploy our reflection. Enjoy!
Watch the show (only in French)

Caroline, Communications Officer: Obsolète is a creation from the Belgian drama collective "Rien de Spécial". It tackles topics that I'm really concerned about, such as planned obsolence and the preservation of the environment. Although the matter is relatively profound, it's addressed in a extremely funny way. More than mere entertainment, it's the kind of reflection and questioning that I'm looking for when I go to the theatre. I remember that I was full of hope in what human beings can achieve after this play. I treasure the hope of a world that will come out of this crisis more conscious and sensitive to its impact on the planet, but also to the strengthening of human relationships. Watch the show (only in French)
Esther, Artistic and Managing Director: I'm fond of NICE TRY – belessai. This group has been organizing for years "spontanious creation" evenings at Usine C, in Montreal. During this event, the artists have 48 hours to create a piece of drama. This year, the event has been moved online because of the social distancing measures. The result — a VIRUS creation, produced under certain restrictions — is posted on the web. I am impressed by the way artists are getting to grips with digital media to achieve their works. Rather than recorded drama performances, they are creative works designed for the web. You will come upon real little gems, such as this wonderful creation by Maxime Cormier.

Gaëlle, Administrative Director: While I was browsing the ARTE Concert selection, I came upon the performance Xenos by Akram Khan. As I really enjoyed Chotto Desh, a show that we had the chance to present last season, I was really curious and eager to discover another creation of the British-Bangladeshi artist. If the show is originally a tribute to the 800,000 Indian soldiers who were forced to enlist in the army and sent to the Western front in 14-18, the performance more broadly raises questions about History and our memory. The main concern is to know if we are able to learn from our mistakes. A major theme and a vast subject that, in my opinion, strongly resonates with what we are currently experiencing. Watch the show
Other great initiatives and online shows