DID YOU KNOW? – Spring 2019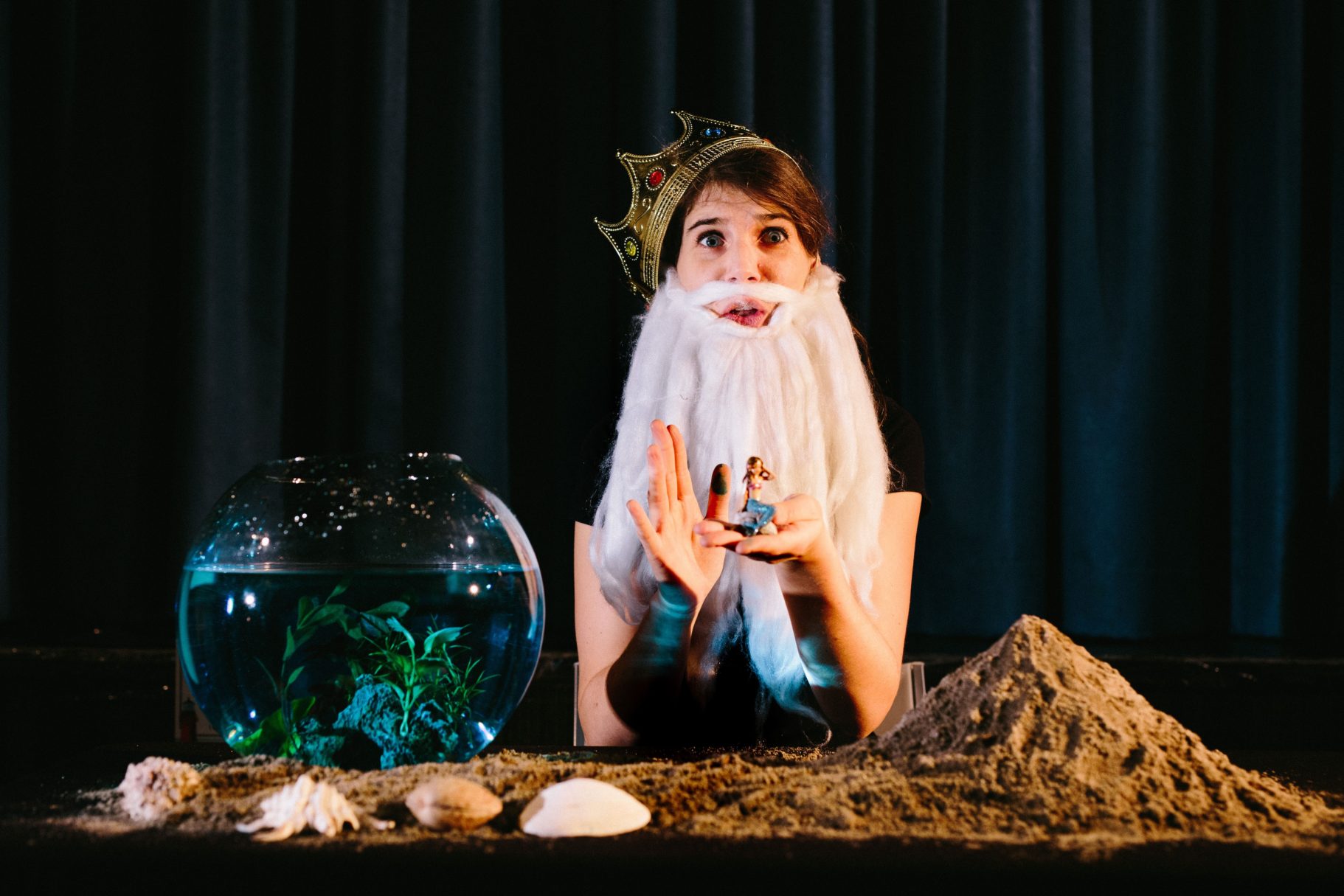 Many new projects under way before summer for the artists at la Seizième.
Anaïs Pellin now benefits, as an author, from the Théâtre La Seixième's dramaturgical development program. She will be writing a play for young audiences. Furthermore, she is completing Projet Luciole – Firefly Project with Presentation House Theatre where she produced a book with  students in Grades 2 and 3. In the meantime, she also embarked on an object theatre residency at Alliance Française to fully develop a show about The Little Mermaid with composer Patrick Boudreau and stage director Mika Laulainen.
Joey Lespérance, whom you saw in Le Soulier earlier this year, just finished playing the role of Pierre Elliot Trudeau in The Empress and the Prime Minister at Theatre Network. He will also perform in Hosanna by Michel Tremblay at Dorothy Somerset Studio, May 30 to June 8.
Lyne Barnabé initiated her new series of workshops Lili's Wonderland. Participants reconnect with their creativity through playful and spiritual exercises.
Leanna Brodie, translator for this season's Le Soulier, will attend the Forum pancanadien sur la dramaturgie contemporaine, a contemporary drama forum. She recently translated I Lost My Husband! by Catherine Léger for Persephone Theatre and Sébastien Harrisson's From Alaska for Gateway Theatre.
Félix Beauchamp (Le Soulier) is taking on an intensive combat training course for theater. He will perform this summer in Above and Beyond at the Fringe Festival in Toronto. He still gives rock concerts with his music group, People Walking By.
Sabrina Auclair will be shooting this summer for the season 2 of the webseries Abigaëlle in Edmonton. She has just completed Block A, a Theatre Centre's 10-week writing residency for emerging authors. There, she worked on Défectueuse, her documentary play focusing on women who reject motherhood. She is also assistant director for the play The Way You Carry On presented by Killjoy Theatre at rEvolver festival.
The short film Pour elle(s), written by Frédérique Roussel and directed by Kim Beaumont, is now touring film festivals. It features Lyne Barnabé and Emilie Leclerc. So far, it has been successful in Portland, and Oklahoma, where it received the Best Foreign Short Film Award.
Vincent Leblanc-Beaudoin (Unité Modèle, Bonjour, là, bonjour) is pleased to launch his new website: www.vincentleblancbeaudoin.com. He too will be in the 2nd season of the webseries Abigaëlle produced by Far West Productions and broadcast on TV5. He is also creating a new travelling performance, Le Concierge, combining motion theatre, dance, and clowning.