Nos Repaires: creating a hybrid format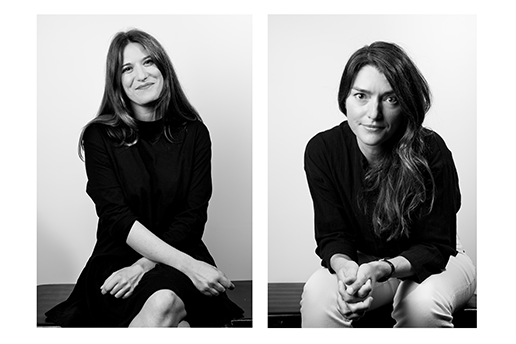 "Nos Repaires" is unlike any other Théâtre la Seizième production! To guide you through this experience of many different shapes, we asked Esther Duquette and Anita Rochon, the creative minds behind this production that's offering work to at least fifteen local artists, a few questions. They spoke to us about the birth of this crazy project, their creative process during a pandemic, and the particularities of this show with five faces.
How did the project come to life?
Esther : With the pandemic, the season that we planned for 2020-21 was no longer possible. The projects weren't realistic financially, or realistic at all in these circumstances. With help from Anita Rochon, I spent weeks imagining different shows that could respond to the constraints imposed by the pandemic, always allowing for real interactions between artists and the public. After a number of weeks and discussions, Nos Repaires, a collection of short pieces performed in the outdoors, was born. The project itself responded to the needs of the moment: it allowed us to work with a number of artists, while offering an exciting, authentic, and safe theatrical experience for our audience.
Could you tell us more about the themes and the form of this production?
Anita: Our process began in speaking to all the artists about what their time had been like during this period of isolation and theatrical shut-down. The artists and designers' experiences were completely different from each other, but for everyone there was a sense of re-evaluation of what is essential, a sense of transformation and celebration of some of the simpler things in life. We pursued these themes in creation. Our relationship to space and place has also changed, and this is at the core of these pieces – small theatre creations inspired by their location.
How does the creative process work during a pandemic? What kind of difficulties and obstacles did you encounter? And the new opportunities that emerged?
Esther: The pandemic certainly presented some interesting challenges and a work overload for our small team. We've never had to create so many new protocols and budgets in such a short period of time! That being said, the situation forced us to be to innovative and to reinvent ourselves. Nos Repaires, as an example, is a far cry from what we had originally planned for our mainstage production in 20-21. But I like this show even better than the original project!
Anita:  The most significant opportunity that has arisen out of the realities of working safely because of COVID-19 is that we've been able to create something that speaks directly to this moment. For me, this is one of the magic aspects of theatre – that it can speak to right here, right now. These 10 artists – 5 pairs, each made of one actor and one director – are getting to flex their creation muscles in new ways and audiences will be invited to places they've perhaps never been.
What is essential for you?
Esther: As an Artistic Director, I find it's essential to support freelance artists, who constantly face professional precariousness. Many of them lost contracts for this upcoming season, and they don't know to what extent they'll be able to work over the next few years. It's our duty to help them through this difficult period if we want to be able to continue to produce francophone theatre in British Columbia. We are dependent on them and them on us.
When the pandemic started, our industry was deemed non-essential by government authorities. It may be true in the short term, but I don't think it's true in the long or even medium term. As human beings, we need to nourish our spirit and our soul, not only our body. Theatre allows for this, as well as helps us understand the present and imagine the future – two essential exercises in this time of profound change.
Anita: Whenever I embark on a new production with a group of artists, we usually begin by setting a series of goals and agreements for the way that we are going to work and what we will work towards. This is a moment to decide how we'd like our little world to function. This becomes a mini-society with it's own governance and values. With every new show, there is a re-invention and a re-imagining of what our world might be. This is one of my favourite aspects of making a show and an essential part of creating a meaningful process. I feel that the whole world is going through this right now. How do we want the world to be? What's essential? Where and how do I fit into this world?
What is the biggest challenge of this production?
Esther: We are creating a show that has been taking shape as we go, in relation to the opportunities and constraints that we encounter. This requires an incredible amount of flexibility and adaptability for everyone working on the project, be it the artists, our production team, our communications team, or our box office. Fortunately, I'm lucky enough to be working with passionate and resourceful people, at all levels!
Anita:  The biggest challenge of this production is also the most exciting part. This is, we are all having to think of all the aspects of the performance. Nothing is taken for granted. Where will be the audience sit? How will we make it safe? How will they find us? What will happen? How do we make a theatre out of this outdoor spot? What will the performer say? How will it be essential to this moment, even if not directly about this moment?
Why is this show a must-see?

Esther: I think it's the perfect show to revive the performing arts in a safe way. Each short piece will be performed outside for very small audiences. The lucky few audience members who get their hands on tickets will enjoy a unique theatrical experience, an intimate moment between artists and spectators.
Anita: If you are anything like me, you've had your fill of online life. Online has become my go-to "place" for so much: news, entertainment and connection to others.  Here is a beautiful chance to get outside, breathe some fresh air and see something live, created just for you.
Nos Repaires will take place from September 23 to October 04 in different outdoor locations of Vancouver.