Spotlight on our confined artists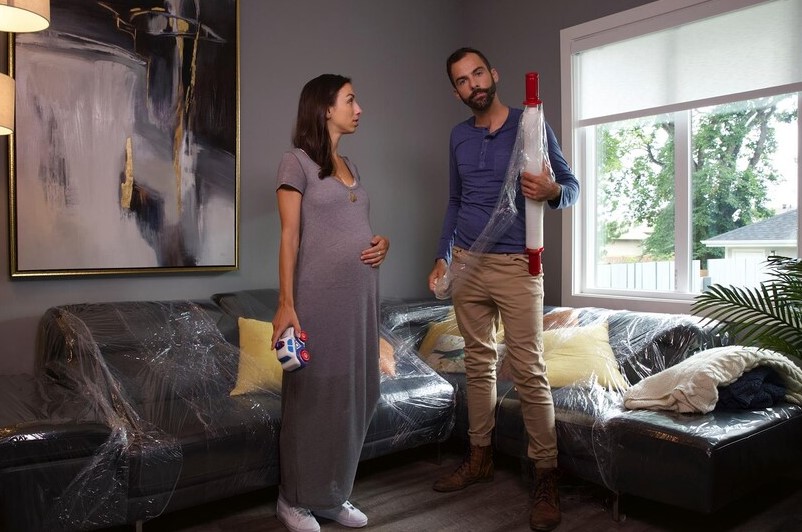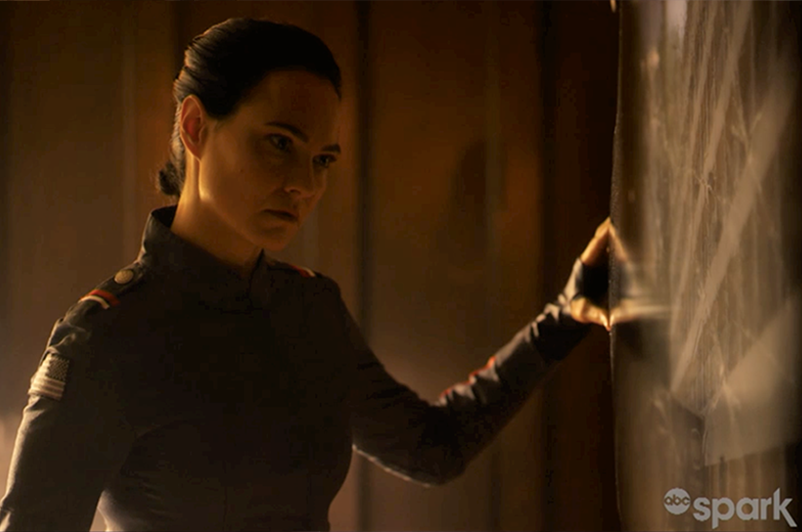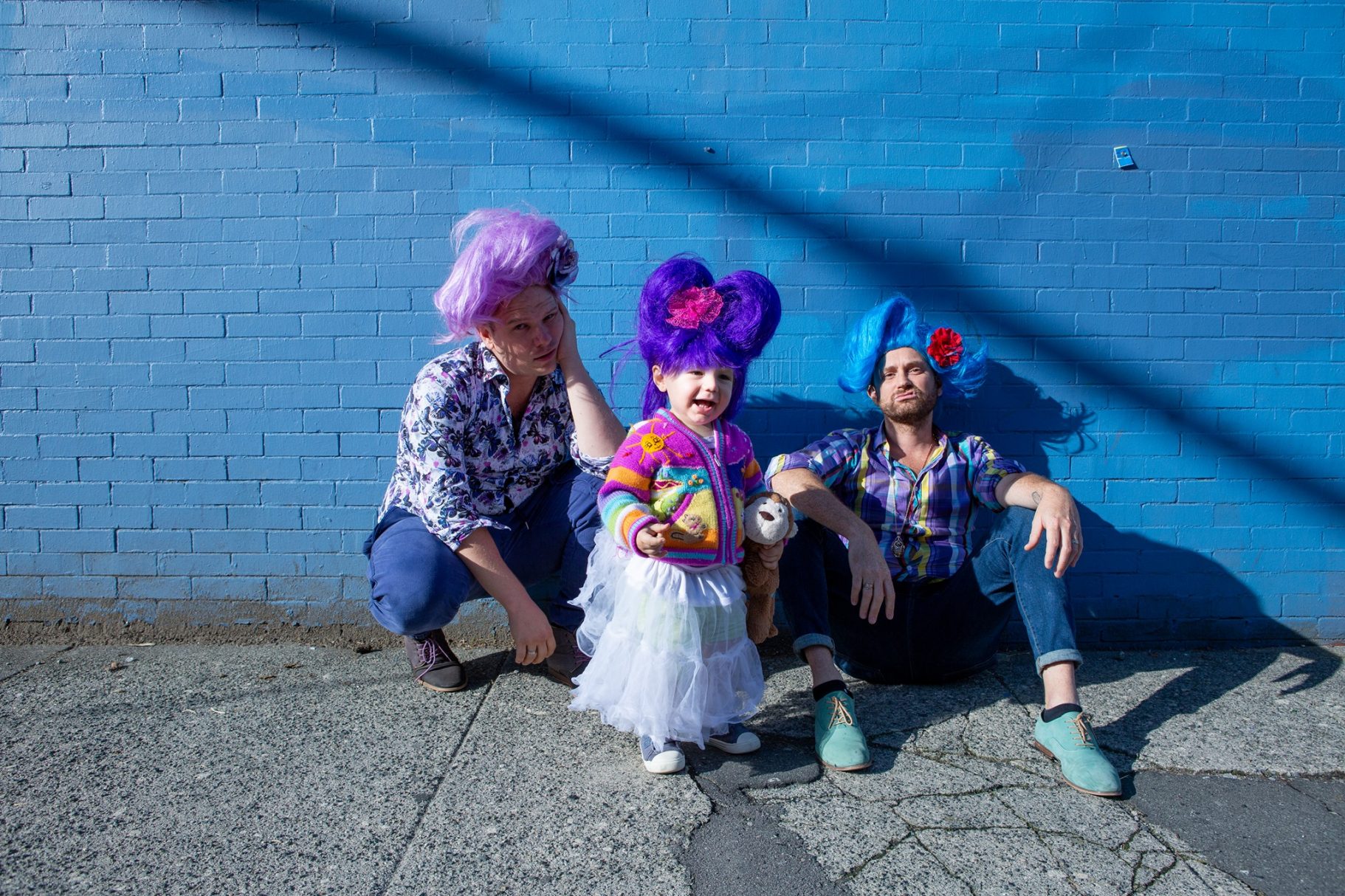 Remember Emilie Leclerc from our productions Le NoShow Vancouver, Unité Modèle and Bonjour, là, bonjour? She now joins the cast of the new supernatural drama TV series Motherland: Fort Salem. Set in an alternate America where witches ended their persecution 300 years ago by cutting a deal with the U.S. government, Motherland: Fort Salem follows three young women from basic training in combat magic into their terrifying and thrilling early deployment. Emilie plays Izadora, a scientist and Necro teacher in the military. Her character is introduced in Episode 4. She also appears alongside Annie Lefebvre (Le Soulier, Bonjour, là, Bonjour) in one episode! Curious? You can watch Motherland: Fort Salem on Freeform, Hulu or ABC Spark Canada. Follow Emilie on Instagram for updates @em_leclerc123.
Anaïs Pellin (Le Merveilleux Voyage d'Inès de l'Ouest) has some good news! She created the Kleine Compagnie, a company developing an intimate and poetic theatre for adults and children alike, and taking inspiration from object theatre, clown, image theatre and material. The website of the theatre company is still under construction (kleinecompagnie.com) but you can already follow them on Facebook and Instagram: @KleineCie. She was also invited by the author Linda Carson, associate of Presentation House Theatre, to join Homebound, a writing project for young audiences launched by authors from Munich and Berlin. She wrote for the project a short text about teenagers' reality during the confinement. With Joey Lespérance (Le Soulier, Bonjour, là, Bonjour), she takes part in an improvisation project by videoconference, Improvisio, created by Radio Canada.
Chris Francisque (NoShow Vancouver) is a cast member of the brand new series Upload on Amazon Prime TV. He plays a manager of a convenience store that clearly hates his job. Fun tidbit about the role and the audition, they asked for an actor who could speak French. In the audition room Chris heard everyone doing Parisian French, so he took a chance and gave them an accent straight out of his hometown; Saint Hubert, Québec!
Also starring in the NoShow Vancouver and stage manager of Simon a toujours aimé dansé, Cory Haas dedicates himself to essay writing. Have a look at his last publications Barber Shop Chronicles and Knock, Knock? Who's There? The Man who explained all of his jokes on his Medium page @cory.haas.
Rébecca Déraspe, author of Gamètes and Le Merveilleux Voyage d'Inès de l'Ouest, always has more than a project up her sleeve! Despite confinement and several cancelled shows, she managed to launch with Rémy Barché and a group of students at National Theatre of Strasbourg "a kind of tiny festival between Quebec and France" called Le privilège de t'embrasser. They invite their friends, authors and actors/actresses to read and perform their texts and lines in video. Two of Rébecca's texts and adaptations are also available in audio versions in Radio-Canada program Théâtre à la Carte.
Vincent Leblanc-Beaudoin (Unité Modèle, Bonjour, là, bonjour) takes part in the Theatre On-Call festival of the DopoLavoro Teatrale (DLT) theatre company and the Istituto Italiano di Cultura. This digital event features online performances in Italian, French and English. You can also see Vincent alongside Sabrina Auclair (L'élection, Crème Glacée) in season 2 of the web series Abigaëlle on Unis TV.
Speaking of Sabrina Auclair, she is also performing in The Fairies Are Thirsty, an English version of the great 1978 play 'Les fées ont soif' by Denise Boucher, one of the very first feminist plays created in Quebec. The performance was presented in Facebook live.
Dave Deveau, author of Extra-Céleste, hosts, with the help of his alter ego Peach Cobblah, several drag shows on Zee Zee Theatre Facebook page. The performances 'CISSY: Three Gender Plays' and Peach, Isolde & Fertily Flambé's family show are to be (re)watched on the Facebook page of the theatre.

Also great news for Anais West (NoShow Vancouver), whose new play she is writing, Underground Absolute Fiction, will have an online reading as part of the 2020 Queer Arts Festival on July 23.