The marvellous NoShow 9 step itinerary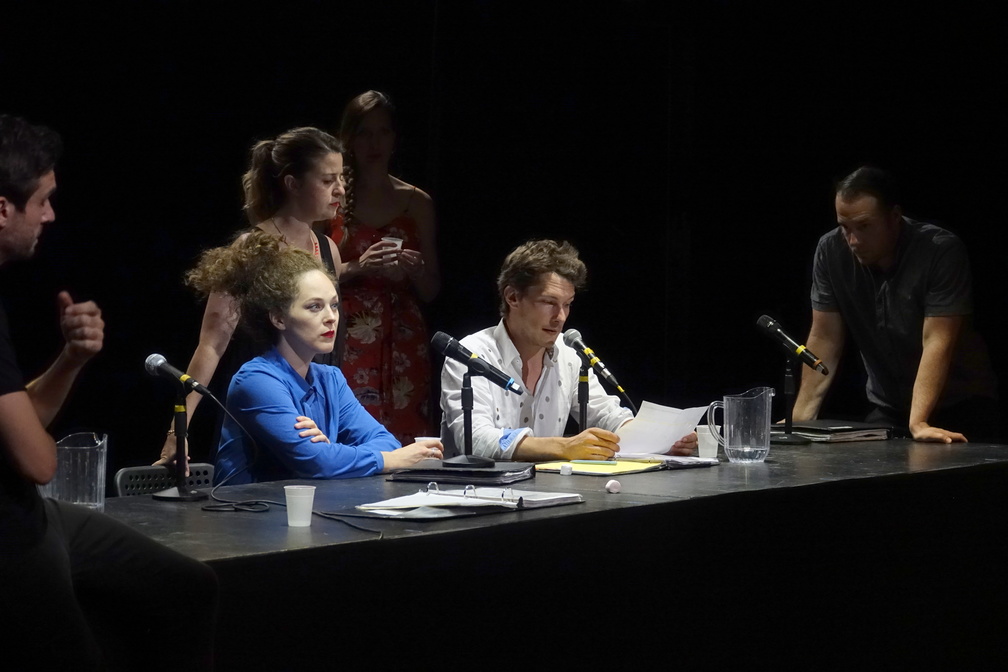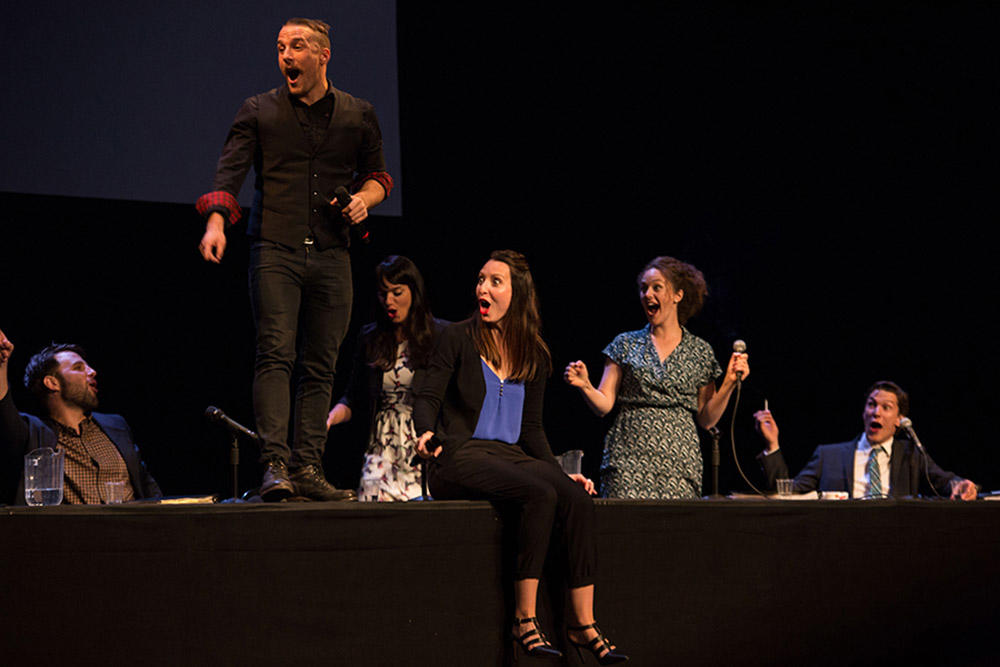 As for Hubert Lemire, creator and director of Le NoShow Vancouver, its beauty lies in its "ground-breaking character" and the deliberate "hacking through theatrical conventions with razor-sharp irreverent humour." Here are nine milestones marking the inception and evolution of this singular show.
2010

:

In the wake of the triumph of a first production, Quebec City director Alexandre Fecteau realizes how even a successful show does not equate steady earnings for actors. "

Le NoShow

was born out of disillusionment," explains Hubert Lemire, who is now teaming up with his creative friend on his next project. The duo debuts a co-production between Quebec City's collective Nous sommes ici and Montreal's Théâtre Du Bunker. Together, for 3 years, they develop what will be known as

Le NoShow

.
June 2013:

Creation of

Le NoShow

at the Carrefour international de théâtre de Québec and first three performances at Théâtre Périscope in Quebec City. The grand premiere is held on June 5, 2013. "Two options were on the menu: artistic suicide or resounding success. Much to our delight, option two prevailed."
May 22, 2014:

Le NoShow

kicks off the Festival TransAmériques de Montréal at Théâtre Jean-Duceppe, returning for three more nights as part of the festival au Carrefour. Performances arouse two French commissioners' interest, notably.
October 2014:

After a series of performances at Espace Libre, the troupe travels to France where its first tour has been commissioned by the French duo. They appear in Vanves, in suburban Paris, and at the Actoral festival in Marseille. This is where and when

Le NoShow

snowballed into a huge success.e.
2015:

The troupe is back on tour for 28 performances in Switzerland and France; 15 sell-out in Lyon, the city of light.
November 2016:

Le NoShow

is awarded the prize for best international tour by the Conseil des Arts du Québec for their first two tours ever (from 2014 to 2015). In 2017, the troupe tours throughout Francophone Switzerland and performs at the OFF Festival in Avignon during summer where they sold out after four nights for the remainder of the 21-performance series.
Summer 2018:

The NoShow is back in France for an 8-city, 21-date tour.
November 27, 2019:

El NoShow

premieres in Mexico City. The play is rewritten for the Mexican actors and directed by Alexandre Fecteau, the original director.
February 26, 2020:

Date of the upcoming premiere of

Le NoShow Vancouver

. It will be presented in French with English surtitles at Théâtre la Seizième. As Hubert Lemire explains "The skeleton remains the same, but is now covered in new skin". The show has been adapted to fit the Vancouver theatre's identity, reality, and specific issues.
The creators are now working on an English version of Le NoShow…