Interview with Philippe Cyr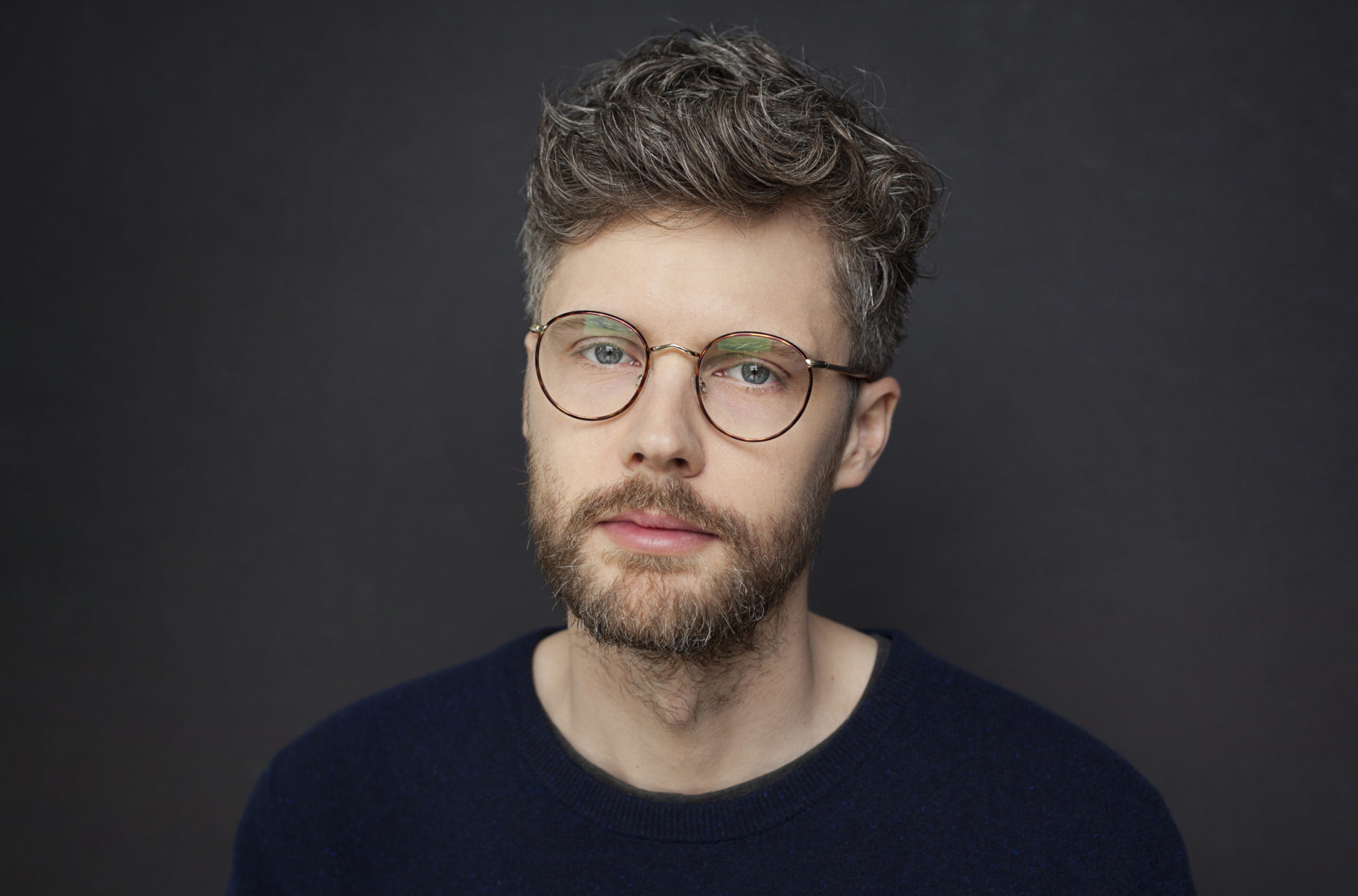 Meeting with Philippe Cyr, one of the creators of Ce qu'on attend de moi.
Please introduce yourself.
My name is Philippe Cyr, I come from la Gaspésie in eastern Québec and I currently live in Montréal. I studied at l'École supérieure de théâtre at UQUAM, where I met Gilles Poulin-Denis. Today, I direct theatrical creation projects.
Tell us about Ce qu'on attend de moi. This is not a traditional show, is it?
No, not really. It is an invitation to a unique experience. The public is an integral part of the show. At each performance, a willing spectator, selected that very evening, becomes the actor and is taken deep into the heart of a surprising scenic setting.
In more specific terms, please elaborate on the process?
 The audience is always greeted in a friendly setting. Here in Vancouver, it will be under a marquee. First, we talk with the spectators, and then a game is set up to select the would-be actor of the evening, always on a voluntary basis of course. By asking a few questions, we eliminate volunteers until we get a small group of candidates. Among this group, the audience chooses the one who will be living the experience. The selected candidate is taken to a separate area, the theatre space, where the cameras are located. He or she is led and guided through different places and actions. Her or his journey is filmed and broadcast live to the audience.
What do the selected actors tell you after the show? Are they pleased with their experience?
They are somewhat confused, because they didn't expect this at all when they came to see the show, but they are also utterly delighted. They experienced a rather introspective, never intrusive, journey. They are grateful for having had the chance to live that moment.
How did you come up with the idea for this show?
The project was born a long time ago, in other forms. With Gilles Poulin-Denis, we wanted to create a show around absence, a dramaturgy with no actor. We started by staging apartments, in which the public was brought in. People wandered through the rooms to discover the 'story' being told by the objects and places. That's how it started. It was exciting, but we wanted to push it further. Then we came across the texts by Henri Laborit including "Éloge de la fuite". That triggered the idea of writing what we like to call "a score for spectators".
What are the main themes of Ce qu'on attend de moi?
This show deals with escape, absence, change, conditioning, and fantasy. It also has something intrinsically human with a hint of nostalgia. These themes are discovered while meeting somebody one probably would never have talked to otherwise. At the end of the show, you feel like you know this person better, you've made a connection. Empathy links the audience and the chosen candidate.
So every night, you somehow create a new show. Risky, isn't it? How do you cope?
We are just as nervous as the selected candidates! We wonder if it will work, if people will enjoy the experience. We don't choose the candidate, the public does. And every time it's a surprise. Something different emerges. With this show, assumptions are undone, prejudices are unraveled. One disregards the images of our initial perception of the other.
Why should we come to see the show?
It is both an experimentation and an easily accessible project. We are exploring the universality of human feelings. We all have the same palette of emotions, but everyone paints with it differently, bringing in their own subtle nuances. The show highlights this diversity. There is something very beautiful, very pure that emerges every night. People are celebrated because of their distinctiveness. Often, in theatre, everything is carefully controlled and planned. This is not the case here. This is a privileged access to someone you would not have even seen otherwise. And that's what makes it wonderful.