Spotlight on our artists – Winter 2022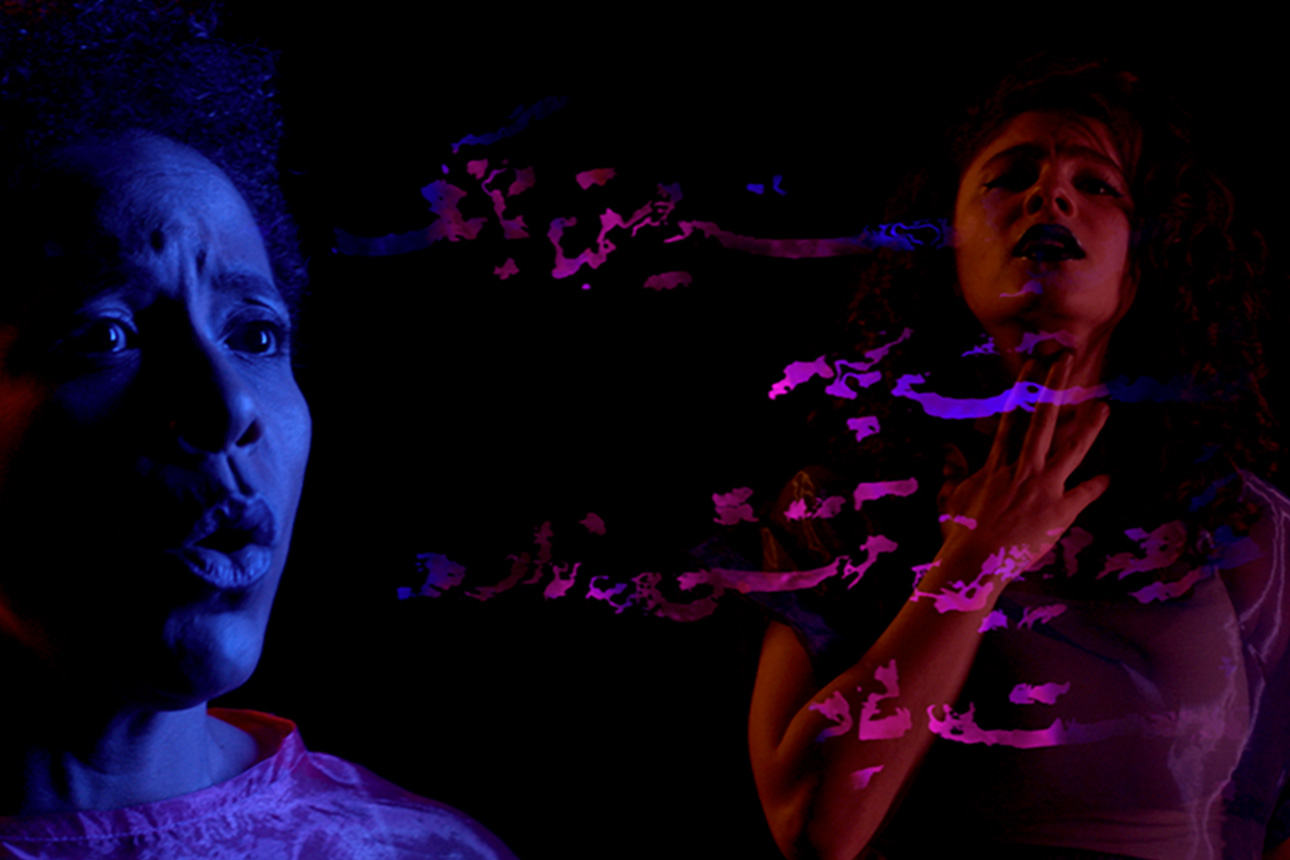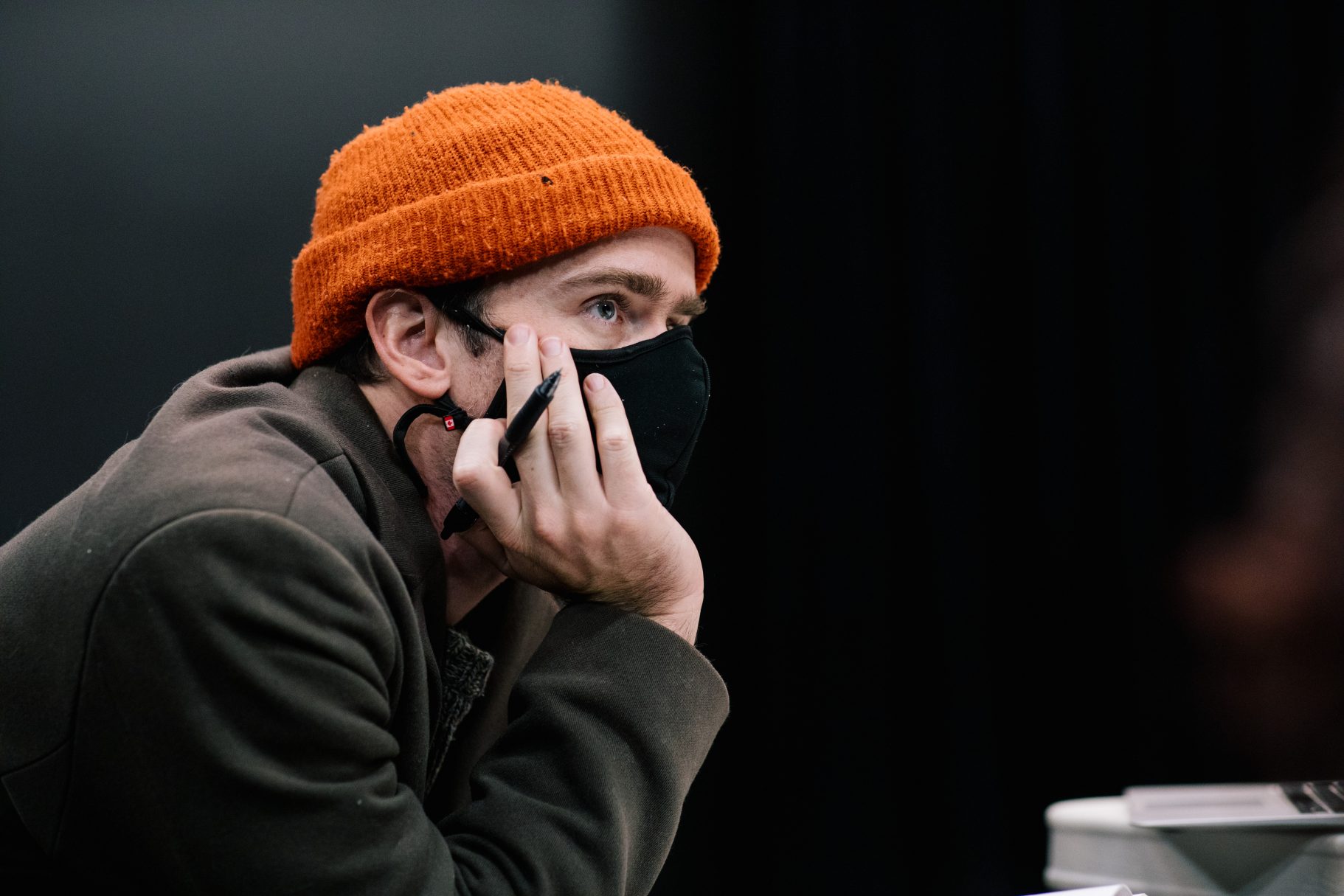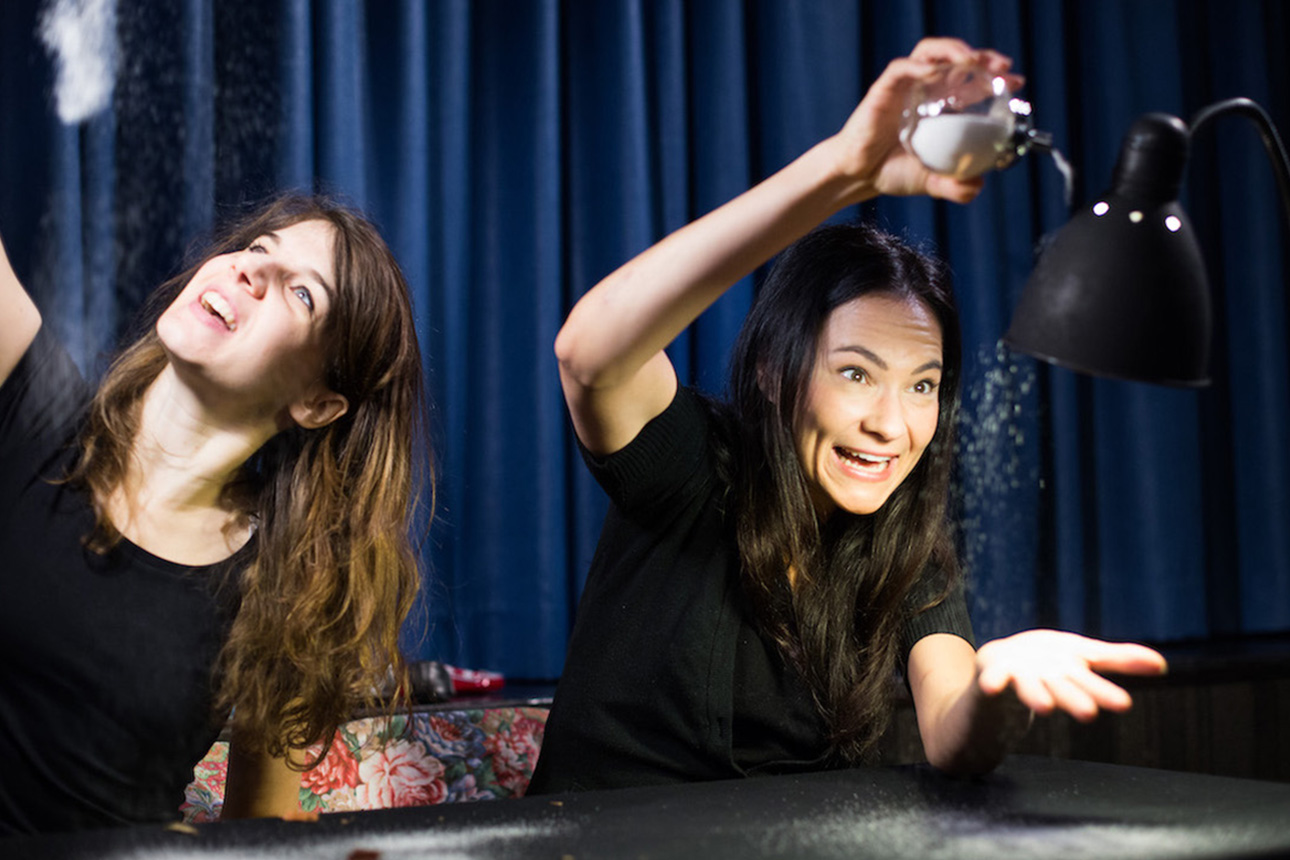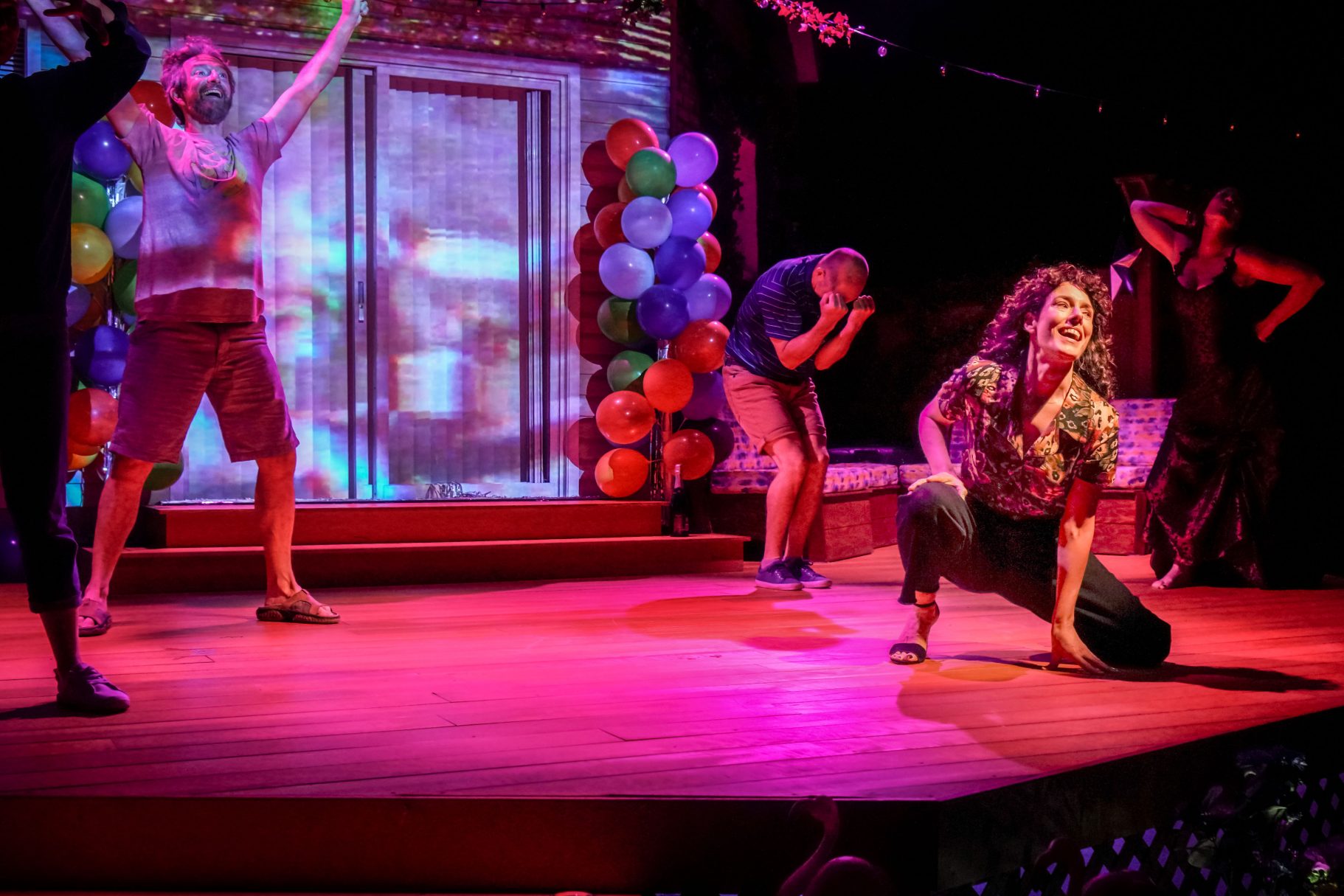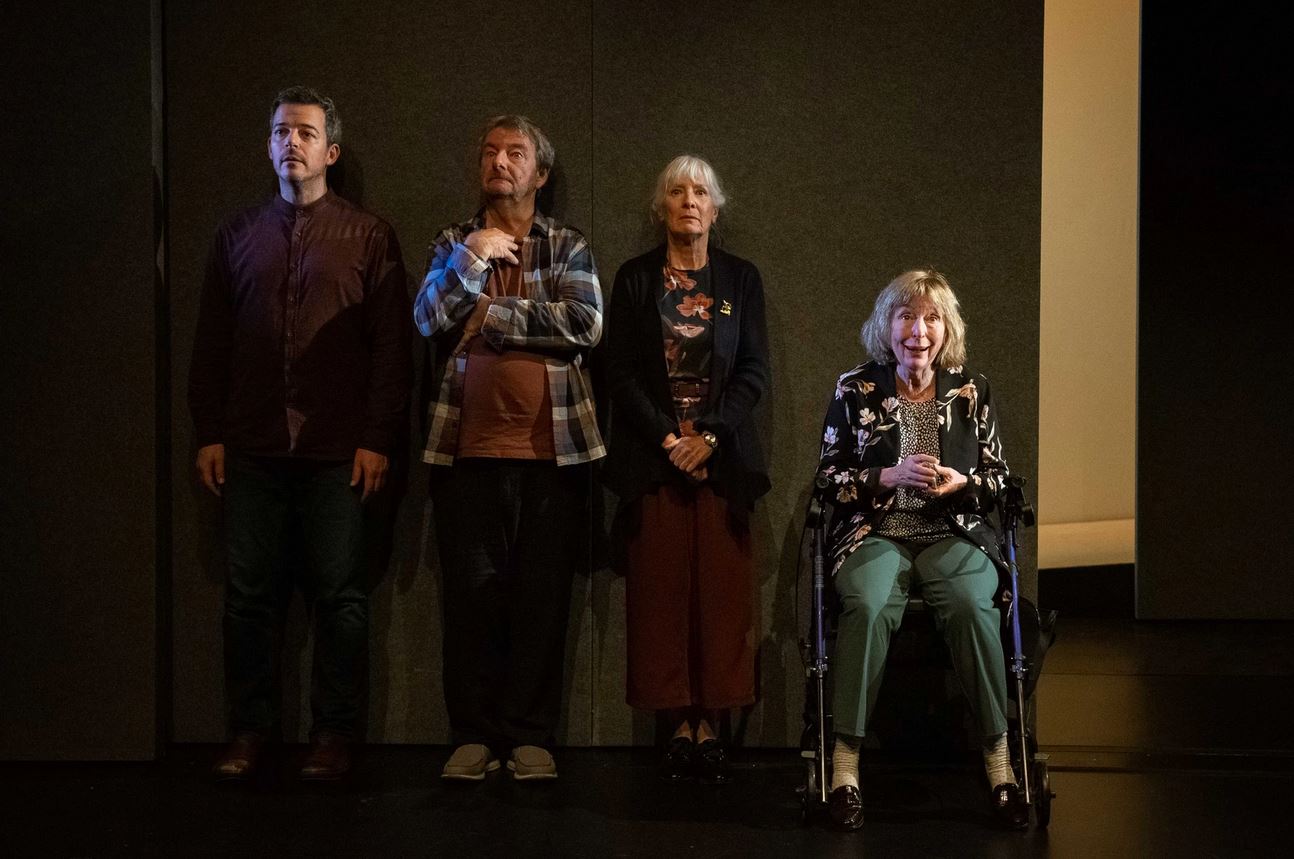 The latest easing of COVID restrictions propelled a flurry of activities through the artistic community. The numerous workshops, residencies, shows and cinematographic adaptations you will read about below are but the tip of the iceberg of projects our artists are sitting on this season.
We promised some fresh news from Anaïs Pellin (Le merveilleux voyage d'Inès de l'Ouest)! After having attended a workshop with her piece La Befana last December as part of our dramaturgical development program, she presented Clementine – a (true) story, at Presentation House Theatre on February 26-27. It is her first production with the Kleine Compagnie, translated into English by Leanna Brodie.  
Leanna Brodie and Jovanni Sy are in residence at the Banff Centre Playwrights Lab to work on their new play, SALESMAN IN CHINA, written in Mandarin and English, together with dramaturg Bob White and translator Fang Zhang Helwig. Their creation examines the 1983 Beijing production of Death of a Salesman and explores the intersection of China and the West.
James Gordon King also participated in a workshop in December to continue to write his piece This is a love story. It is set to be translated by Gilles Poulin-Denis (Nos Repaires, Le Soulier, Straight Jacket Winter) and produced to tour in secondary schools. James is also completing a Master of Fine Arts at UVIC and is developing a show at the Caravan Theatre called Elk Valley.  
Gilles Poulin-Denis, director of S'effondrent les vidéoclubs, by the author André Gélineau, will meet with the show's cast and crew starting February 28 for a week of dramaturgical workshop. Among the artistic team, France Perras (Le Soulier, À toi, pour toujours, ta Marie-Lou) is looking forward to be reunited with Yurij Kis for the first time in 28 years! Both actors attended the same secondary school and were at the University of Ottawa where they appeared together on stage in an extract from The Lady of the Camellias. 28 years later, we are excited to see them reunited on stage, from May 24 to June 4, along with Frédérique Roussel (Nombre, Le NoShow Vancouver) and Maxim Racicot-Doucet, in our last production of the season! 
Joey Lespérance (Nos Repaires, Le Soulier, Bonjour, là, Bonjour) will be on stage on March 12 to present his new one man comedy show during the 14th Juste pour Rire gala organized by the Centre Culturel francophone of Vancouver. The event will be hosted at the Norman Rothstein Theatre. Joey is also starting rehearsals for the Bard on the Beach festival that will take place from June 2022. You will see him on stage in the roles of Egeus and Starveling, in the play A Midsummer Night's Dream, under the big marquee at Vanier Park. And on top of all that, he is working on the dramaturgical development of his first one man show, Michel(le). 
Anais West (Le NoShow Vancouver) is one of the coproducers of Be-Longing RE/PLAY, a theatrical film produced by frank theatre company, which follows four queer immigrants as they journey through multivocal understandings of love and exile. The artistic team also includes costume designer Carmen Alatorre (Nos Repaires) and stage manager Susan Miyagishima (Le NoShow Vancouver, Bonjour, là, Bonjour). This multilingual creation is subtitled in English and will be presented online as part of Cultch programming March 8-12, 2022.
And elsewhere in Canada: 
The play

Nous nous sommes tant aimés

by author

Simon Boulerice

(

Simon a toujours aimé danser

)

is

on stage

at the Petit Théâtre du Nord in Boisbriand (Quebec), February 24-March 12.

 

The film Babysitter directed by Mona Chokri and adapted from

Catherine Léger

's work, has been selected for

Sundance festival. La Seizième

programmed

the show as part of its 2018-2019 season.

The play

Tout Inclus

(All inclusive)

, directed by

Alexandre Fecteau

(

Le NoShow Vancouver

), is touring in Quebec.